The Nigerian musical entertainment scene witnessed what could be described as a 'revolution', as exemplified in the emergence of contemporary hip-hop artists over the years.
In 2017, these artists have become so influential on the global scene that the genre they play has acquired a fusion of various indigenous (and, sometimes, foreign) sounds. The ripple effect of this is that most indigenous Nigerian music genres like Apala, Fuji and the rest have been elbowed out of the stage.
Juju and Gospel musicians still remain dominant forces in the entertainment industry. We bring you top 20 Juju and Gospel artistes that made the genre relevant by the number of shows they attended, their visibility in the social scene, albums released in 2017 and the promises of 2018.
YINKA AYEFELE
Despite 18 years active performance, Yinka Aiyefele is still a force to reckon with in the Juju Gospel Industry. Ever since his first album in 1998, it has always been back-to-back hit for the music start. Yinka began his music career in 1997 after he was involved in an automobile accident which damaged his spinal cord and confined him to a wheelchair.
The release of Bitter experience was followed by the release of Sweet Experience. Other albums released by the gospel musician are Something Else, Divine Intervention and Life after death, released in honor of Gbenga Adeboye a Nigerian radio presenter, musician and comedian. The title Bitter Experience reflected his ordeal and Sweet Experience was the sweetness after a "Bitter Experience.
Yinka Aiyefele has a radio station called Fresh FM. Fans are assured that Yinka will make 2018 more interesting than last year.
He's been booked for almost all the A-list event in 2018.
AMBASSADOR SEGUN NABI
Popular Juju musician and former chairman Lagos chapter of Juju Musicians Association of Nigeria(AJUMN), Segun Nabi is setting new records in the Juju music industry.
The prolific musician in 2016, launched three albums- Grip, Amin (Amen) and Appreciation 5 – at a go, a feat that has not been accomplished before in the Juju music terrain.
If there's anything Segun can do perfectly, it's singing. He started playing music at a tender age, and has today, become a household name. Segun Nabi recently floated a 7-man band called Super Seven, comprising of fantastic artists who are out to shock the world. 
QUEEN AYO BALOGUN
Juju music icon, Queen Ayo Balogun Born Ayotunde Kofoworola Ogunlade,59, is from in Ilesha, Osun State.
She took correspondent exams from London Royal School of Music and got a Diploma in Music.
She started as a Gospel musician and later switched to Juju music when she realized that she could be an entertainer and make people dance and also gain a larger audience.
She's a chorister at C&S Ayo Ni O Parish. Her 30-man band is named Ayo Balogun and Harmonic Voices.
She is the first woman to become the president of Association of Juju Musicians of Nigeria (AJUMN).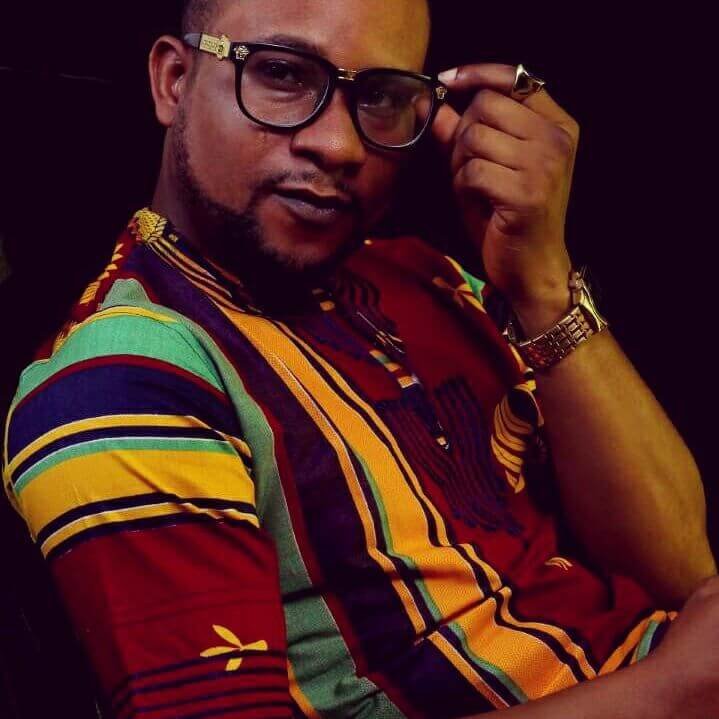 Segun Genesis
Have you watched Commander Samson Akilapa perform live at Concerts before? Have you seen him deliver his lines and thrill at events?
He played back to back, from January-December, 2017, performing at concerts, crusades, and ministrations. That didn't surprise too many people.  Segun Genesis, as he's fondly called is good at what he does. He has even gotten better.
He has perfected his art.
With a sonorous voice and dance steps like that of King Sunny Ade, Genesis performs a powerful delivery that leaves you shaken to your roots. When Genesis mounts any stage the whole venue trembles under his feet.
He usually starts slowly by ministering the word and by the time he is fully charged, he goes all out delivering the word of God, lacing it with soul lifting songs that lift you off your seat unto your feet to praise God.
He is one of the hottest artiste in town and we can tell you for free that if he's not at your event, you are not doing NADA
Samson Egbeyemi
This is the story of one young guy who is doing so well in music. So good is he that Samson Egbeyemi is in hot demand for him to come and entertain at parties. That is why right now, at many events in Lagos, Samson is the one that thrills guests. He sings well. He dances well also. He is an all round entertainer who sings all kinds of songs you can think of, from Hip-Hop to Gospel, Juju, Old Skool music Apala, Rhythm & Blues, name it. All Samson needs is for you to tell him what kind of music you want him to play at your event and he will deliver. He leads a group called Broad Band. He is like Shuga Band. He sings all types of songs and tunes.
Demola Olota
Demola Olota is not your regular musician that you see everyday performing at every gig. He is also not your run of the mill musician who grabs any opportunity to perform anywhere or at any event because of the mouth watering offer thrown at him. He chooses his events. He chooses his clientele. And he has built his name into the big brand it is today.
He is not your lousy musician. He is not sloppy in any way. He is not reckless in his conduct. He is too serious minded to be regarded as just another musician.
Olota is an unusual musician. He is very unconventional. And when you watch him do his thing at a show you will instantly know by his performance that everything about him is professional. Demola Olota has a Band, a Choir and an Orchestra which can deliver any kind of music you so desire to you anywhere. And they do it so well. He is clean and neat in his appearance. That is why when people meet him for the very first time they find it hard to believe that this pencil slim, easy going gentleman, in every sense of the word, is a musician.
Mega 99
Prince Abel Dosumu a.k.a Mega 99 is no longer a new name in the Juju Industry. The star artist rocked 2017 with countless shows and studio works to his credit. He has got almost the entire weekends for 2018 booked with special events and also set to release another studio work by the mid-year.
The Award winning Juju gospel artist, Mega 99 dropped his widely accepted Emajo Emayo album,and also acquired an ultra-modern music equipment worth a whopping N25m in 2015.
The all-sliver out-door collapsible stage which is not common among the entertainers in the country because of his unique specification, 'wide 24ft, length 40fts with the height of 30fts from ground level), is used for big concerts, political rallies and crusades in open fields.
He also bagged best Juju artiste of the year at City People Music Awards 2017.
FEMI SOLAR
Oladele Oluwafemi Emmanuel popularly known as Femi Solar is a native of Ipoti, Ekiti State, Nigeria. Femi Solar attended Olumide Day Primary School, Loyola College Ibadan and The Polytechnic of Ibadan where he studied Accounting. He started his career with training in Music adverts, Jingles and Scripts reading and later ventured fully into music. His musical band name is Femi Oorun Solar & The Sunshine Jasa Band. Femi is fast becoming a renowned Juju Gospel musician and he is the artist many people prefer to play at their parties and occasions in Nigeria. In 2013, he had a successful musical tour of United States of America and South Africa.
He was recently hosted by City People Magazine at the corporate office in Gbagada, where he was honoured as outstanding juju gospel singer.
TOPE ALABI
If you think you have heard or seen the best of Ace Gospel singer, Tope Alabi, it means you are out of town.
The very sonorous voiced singer would be surprise addition to this list. She is a genuine gospel artiste, only ventured into the gospel arena by divine instruction.
The Amazing Grace crooner, who has been involved in many voice-over tracks for many movies, is yet to retire as she keeps producing hits after hits every year. She was recently crowned the queen of Gospel music by City People Magazine for her exceptional style music and gospel ministration.
She's been rocking almost all big events in Lagos Ogun and Abuja n 2018, and also getting paid.
OMOBA AND DE JUMBO BEATS
He is a replica of the legendary juju king, KSA. Omoba has been ranked amongst the most influential Juju Gospel art who made exceptional impact in 2017.
While Omoba, who sings in his native Yoruba tongue, has achieved that level of popularity within the time he started singing professionally, he and his 20-piece Jumbo Beats band shook the whole of Abuja during his Thanksgiving Video/Album release.
In addition, Omoba, welcomed a baby girl in December 2017, has helped open the door for other upcoming Juju Gospel artists. He was celebrated by City people as one of the most sought-after artist in 2017.
SB Live
To most party lovers residing in the mainland axis of Lagos, the leader, Seun Bankole also known as SB is not a strange one as the ebullient figure is taking over parties as the artiste of choice for people who love medley of songs from a band.
From the days of playing at Troy Lounge, a then popular hangout in Ogba to becoming the toast of party lovers on mainland, SB and his band has gotten bigger and are commanding attention that has transcended mainland
The Mushin-born talented Keyboardist is an Afro Pop artiste whose performance style has carved a niche for him in the entertainment circle and has earned him and his band the popular tag, 'Master of all trades'. He has gradually won over many to the extent that he performs at some multinational company's end of year parties, annual general meetings, celebrity weddings and birthday parties among others.
Send Us News, Gist, more... to citypeopleng@gmail.com | Twitter: @CitypeopleMagz