If you want to be healthy, eat at least five fruit and vegetables a day. We've been hearing this national health nutrition campaign all through our childhood (and probably hated it).
According to a scientific study conducted at the Imperial College in London though, doubling our daily ration of fruit and vegetables would help prevent the premature deaths of 7.8 million people each year.
Scientists wanted to investigate the amount of fruit and vegetables we should eat to avoid illness and premature deaths. What was concluded from the study published in the International Journal of Epidemiology is that although five servings of fruit and vegetables per day is good, ten (a 800 grams daily ration) is even better.
The comparative study carried out on 2 million people confirms that a diet rich in fruit and vegetables leads to a significant reduction in the risk of cancer and cardiovascular diseases. So slide another slice of tomato into your sandwich, get yourself an apple, add a spoonful of green peas on top, and you're done.
A significantly longer life expectancy
The study compared people eating a low amount fruit and vegetables (about 200 grams per day) with people eating more (800 grams per day, the now famous 10 servings) and the results were quite significant.
A person who consumes 200 grams of fruits and vegetables per day decreases his risks of heart disease by 16%, of stroke by 18%, of cardiovascular incident by 13%, of cancer by 4% and of premature death by 15%. Not bad, is it?
The health benefits of moving up to 10 servings a day are far more amazing than this however. According to the researchers, this would mean 24% less chance of heart disease, 33% less stroke and 28%  less cardiovascular incidents, 13% fewer chances of getting cancer and a reduction of premature death by 31%.
Dr Dagfinn Aune, one of the researchers associated with the study, explains to the BBC:
"Fruit and vegetables have been shown to reduce cholesterol levels, blood pressure, and to boost the health of our blood vessels and immune system.This may be due to the complex network of nutrients they hold."
Hooray for vegetables and cruciferous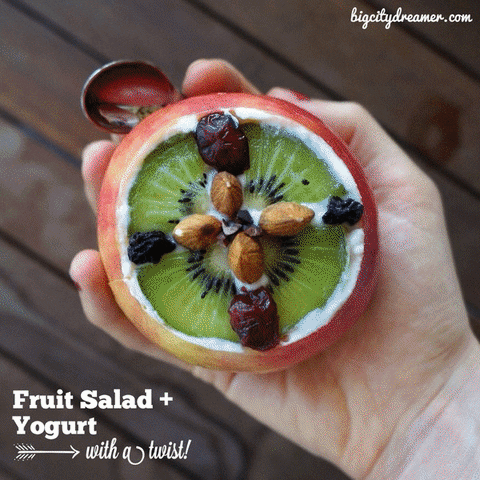 Beware, however, of what is meant by "serving": all fruit and vegetables are not the same as far as their sizes and their nutrient contributions are concerned.
A serving size is about 80 grams, which corresponds, for example, to a small banana, a pear or an apple, three tablespoons of spinach or peas, two florets of broccoli, eight of cauliflower, an orange juice, a tomato or two kiwis.
According to the study, some products help reduce the risks of disease more than others. For example, green vegetables (spinach, peas) and yellow (such as peppers), cruciferous (cauliflower, broccoli, turnip, cabbage) are particularly recommended to prevent cancer.
For heart and brain diseases, apples, pears, citrus fruits, salads and cruciferous are better.
Don't panic though: the study shows that eating fruit and vegetables (no matter how much), is already very good for you and a step towards better health. But just in case you were curious about what the optimal serving should be, now you know.
An impossible goal?
For some though, this kind of study sets the bar too high against our daily rations of fruits and vegetables, especially at a time when many people struggle to reach the five recommended basic portions to start with. This is the case of Dr Laurent Chevallier, nutritionist in Montpellier, France, who says in Le Figaro:
"These numbers are meaningless… Five fruits and vegetables a day is a very good slogan, it has meaning in terms of nutritional communication, but not much in scientific terms.

Eating ten fruit and vegetables a day is very complicated to achieve, it's not necessarily a good idea in terms of digestion and the level of evidence of this benefit is not that good."
He prefers to talk of optimal level of consumption rather than actual of portions, whose benefits can be very diverse. He notes:
"For example, grapes or blueberries have a much stronger anti-oxidising power than apples."
Like all nutritional recommendations, this study is already being hotly debated. But what is certain though is that eating more fruit and vegetables can't hurt.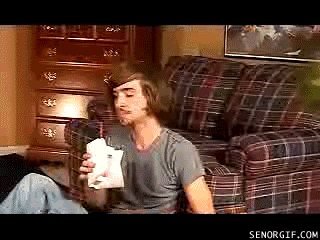 Send Us News, Gist, more... to citypeopleng@gmail.com | Twitter: @CitypeopleMagz