Mr. Edward Akinlade's Oduduwa resident was lit on the 1st of January, 2018 as top celebrities, men of God and media moguls were treated to a memorable New Year thanksgiving party at his Oduduwa home in Lagos.
The top real estate player was in a joyous mood as he received A-list personalities from various industries. The event was anchored by popular Sitcom character, Baba Ajasco, whose real name is Richard Abiodun Ayoyinka, and Nollywood veteran actress Foluke Daramola, while a live band performed in high spirit.
Speaking with newsmen, who were also guests at the event, Chairman of Suru Group said his decision to celebrate God on New Year's day was a divine instruction from God.
He said, "The Lord said to me, I must celebrate him once a year and he said I've been ignoring him so I decided to call everybody and for me to show that everything I own belongs to God. So today being the first day of the year, I said: "God, it is your own". And he promised to do a great thing, and I also promised him and said so long as I live, I will celebrate him this way once in a year.
When asked what should be expected from Suru Group in 2018, he stated;
"It is a year of promise. Like I've been saying the politicians need to spend a lot of money this year, so we have hotels, we have homes that we are building and we believe they will come and patronize us. As we also want to expand our business all over Nigeria, to Port Harcourt, to Abuja. So we intend to be more customers focused this year and we are going to do more.
By the grace of God, anywhere I live I will continue to organize this party in my house.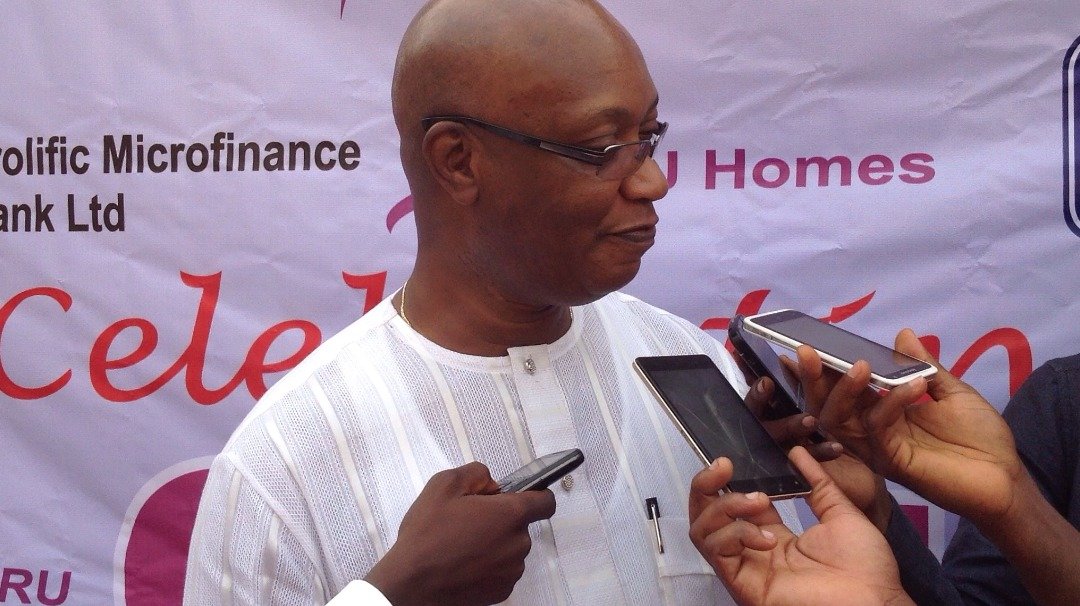 When asked about his new year resolution, Mr Akinlade stated,
"Well, my resolution for this year is to work more for God. As I said, God said I've been ignoring him, so I want to dedicate this year to God, I want to say 'God I'm available; do your thing. If I own all of Nigeria and I do not have God on my side, its vanity upon vanity, so I'm using this opportunity also to say thank you to all those who have supported me in 2017, which has been a tough year. We have fought great wars and we believe this year all those wars will be over because, after a war, there can only be blessings. So, we're here to capture that.
In his Goodwill message, he said, "Let's be patient with baba. He has promised us so many changes and we have seen little. Let's see what he can do in the remaining one and half years to finish his term.  But we should just have 'Suru' as my company said, so my message is "I'm 100 percent confident that by this time next year, Nigeria will have been better than what it is now."
The dogged and persevering CEO had a rough experience with one of his investments in 2017, which was enormously followed by the media. His hospitality business, Best Western Plus Hotel, located in the heart of Allen Avenue Ikeja, was locked and seized by the Asset Management Corporation of Nigeria, AMCON. This was followed by a lawsuit filed against the agency for unlawful takeover, hinged on unquantifiable legal proceeding.
Best Western Hotel staff staged a peaceful protest a couple of months after the undue takeover, at the AMCON head office in Lagos Island to appeal that AMCON revisits the case and wait for the court judgment.
Send Us News, Gist, more... to citypeopleng@gmail.com | Twitter: @CitypeopleMagz