The businessmen and women of popular Computer village were thrown into confusion and despair on Saturday, April 29, 2017, as the state government places a 72-hour-notice of demolition at the entrance of the Ikeja garage.
Report holds that it is in efforts to transform Lagos into a mega city, the Governor Akinwunmi Ambode's bulldozers might be working at the Computer Village, Ikeja soon.
The state government has in the past months been leveling and destroying structures and shanties in the city.
According to economic statistics, the Computer Village in Ikeja, Lagos, generates about two billion dollars (N300 billion) to the economy annually, former minister of information and communications, Mrs Omobola Johnson has once said.
Speaking with the occupants and the affected people, one Mr James, who had just paid for his rent for the next two years laments about his loss of money and customers. According to him, "I have been using this shop since 15 years and people come from outside Lagos to patronize me. I don't know where alse to go especially now that I have just paid my rent for the next two years.
Another old woman, sitting right in front of her shop was worried how she was going to manage her petty business elsewhere when the only place she believe she can reach her target is right in front of the park which has been set to be destroyed in the next 24 hours.
Mr Mike, 42, a computer engineer who is also about to suffer from the evacuation plan advised that the government should consider a wider palliative measure as it is only set to compensate shop owners and not those who do business in it. He advised that government should put the real businessmen into consideration and also help in relocating to a new site.
"how can we be sure that our next location would not be target for demolition again?"
In a statement by the State Commissioner for Physical Planning and Urban Development, Wasiu Anifowose, it said traders at Computer Village will be relocated to Katangwa in Agbado/Oke-Odo.
Speaking at the 2017 Ministerial Press briefing in Alausa, Ikeja on Tuesday, April 25, Anifowose said after the relocation, the area would be converted into a world-class ICT Park.
He said: "If at the end of this administration, the Computer Village is not moved from that Otigba Street in Ikeja to Katangua, I will not come here next year.
"It is a done deal; we have held a stakeholders' meeting with the traders and they agreed to the relocation plan. It is an 11-year project that different administrations attempted to undertake but the present governor is a go getter.
"The relocation will deliver a world class computer and allied activities park. The process leading to the commencement of the development is in the concluding phase."
Anifowose also said that massive construction is ongoing in Imota, the permanent site of the Mile 12 Market in Ketu. The market will be moved from its present location (Ketu) to the new site.
"If you go to Imota, you will be amazed at the level of work done," he added.
On demolitions, he said that the state government has begun paying compensation to those whose houses were consumed by government projects and right of way recovery.
"The state government pays billions of naira for compensation," he said.
According to him, the relocation of Computer Village will curb environmental degradation, housing stock deficit and traffic congestion in the Ikeja axis.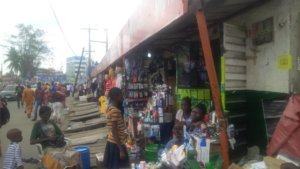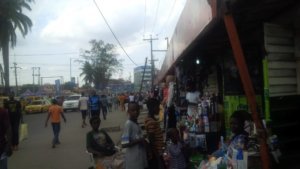 Send Us News, Gist, more... to citypeopleng@gmail.com | Twitter: @CitypeopleMagz