This vivacious, light-complexioned lady, Joywhite Felix-Onyemachi is your everyday lady whose skin glows like a China ware in the sun. This Ngwa Abia state-born Skincare Merchant, Joywhite Felix-Onyemachi, is the Chief Executive Officer CEO of Joywhite Cosmetics currently making waves in Port Harcourt. Her baseline clientele list is of A-quality as she is most sought-after by Port Harcourt celebrity ladies, who want to look different from the crowd without skin blemishes and after use defects.
The mother of 5-healthy kids has her hands filled with regular demands from her customers as her busy schedule has kept her Joywhite Cosmetics, Port Harcourt a Mecca for skincare patronage. On Tuesday, 9th, of February, 2021, she played host to City People Magazine Port Harcourt Bureau Chief, EMEKA AMAEFULA – (+2348111813069) as she talked about her foray into skincare business and how she has been dominating the beauty and fashion business in the Garden City, Rivers state capital. Read On .
EXCERPTS
How did you develop interest in the skincare products business?
I have good skin and it happened that I naturally know what to apply on my beautiful skin to maintain and moisturize it. In fact, right from my school days, a lot of people did approach me to tell them whatever I was using then on my skin to maintain it beautifully, that my complexion never changes or deteriorate since they knew me. I normally educate them on skin care and from there I developed interest in skin care products and services.
You wear a flawless skin, how have you been able to achieve this?
God has already blessed me with great skin naturally and I have been able to maintain it by using less chemicalized products and more moisturizers.
Why is it that most ladies develop stretch marks at very sensitive parts of their bodies, as a skincare therapist, have you been confronted with this skin abnormality from your customers?
Yeah, many ladies develop stretch marks at very sensitive parts of their bodies. Some could be natural, owing to the elasticity of their skin, while some are caused by chemicals in the skin care products they are using or once used. And yes, as a skin care therapist, I have been confronted with this from customers as it is almost coming from most ladies. And sometimes, from men too.
What are the best therapeutic remedies to managing skin defects like stretch marks and skin acne?
There are skin care creams for stretch marks that are not easily faded away once developed, but can be managed with some skin care creams and can also fade away after a long while if constantly treated or cared for. In addition, constant use of or application of Shear Butter (ori in Igbo) can also be of immense help to reduce or clear stretch marks.
Apart from Skincare products and services, you look fashionable, how did it evolve?
(Smiles)… It is inborn as it is in me. Fashion is me and I am fashion. I don't force it. I create fashion and styles anyhow I do is style and anyhow I dress is fashion. I know what to put together and how to put them together to create a good fashionable outlook. I don't copy styles and fashion, instead I create my styles and fashion evolves in and from me. And I love it.
You also provide fashionable clothes, shoes and accessories for Port Harcourt celebrity ladies, how has it been so far?
Well, my fashion outfit is a new line of business, which I introduced late last year 2020 which was born out of the fashion personality in me. Being that I have established and gained customers' trust and constant patronage in cosmetics and skincare products business, which I have been known for years till now, owing to our ingenuity in providing and selling original Cosmetics products and services, so I felt I should delve into my other passion and personality, which is fashion and over the years, while in Cosmetics and skincare products  business, each time I dress and come out  whether in casual or serious attire, people often tell me to get something like what I wear for them and I often go out to dress people up for their occasions or give and guide them on what to wear and how to wear it for their big days and it normally comes out well. So, I feel I should put my fashion skills into my business and it has been so good so far.
How was your growing up years like?
Well, my growing up years were Okay. I grew up partly with my parents and partly with my aunts and partly with my uncles, who are well educated and some not well educated, that is why I have a lot of experiences in life, which made me to be a very versatile human being today. I don't think there is anything you can bring to my table that I may not have any idea or contribution to the betterment of such an issue. Sometimes, they call me "Madam know it all" but I don't think that it is so…(Smiles)
Give us your academic background?
My dear, I have gone to so many schools, I went to University of Nigeria, Nsukka where I read Economics. I came back when I wanted to study Law, I went to Abia State University for Economics, I came back and I went to University of Ilorin for Accountancy after one Semester I came back as the place was so far from the East as I have no relations there, I went to Nnamdi Azikiwe University, Awka for Accountancy. I came back and finally I got admission to University of Port Harcourt where I studied Accounting. I also did a Certificate programme in Linguistic and Communications Studies at University of Port Harcourt.
Are you married?
Yes, I am married to my King with 5 adorable children.
How has the prevailing COVID- 19 pandemic affected doing business in Rivers state?
Honestly, doing business in this period of Covid-19 pandemic has not been easy at all. Many businesses have folded up or collapsed, patronage has reduced because there is not much influx of cash flow to the economy. People are managing and looking for money to even feed properly. To be candid, Covid-19 pandemic has affected business generally.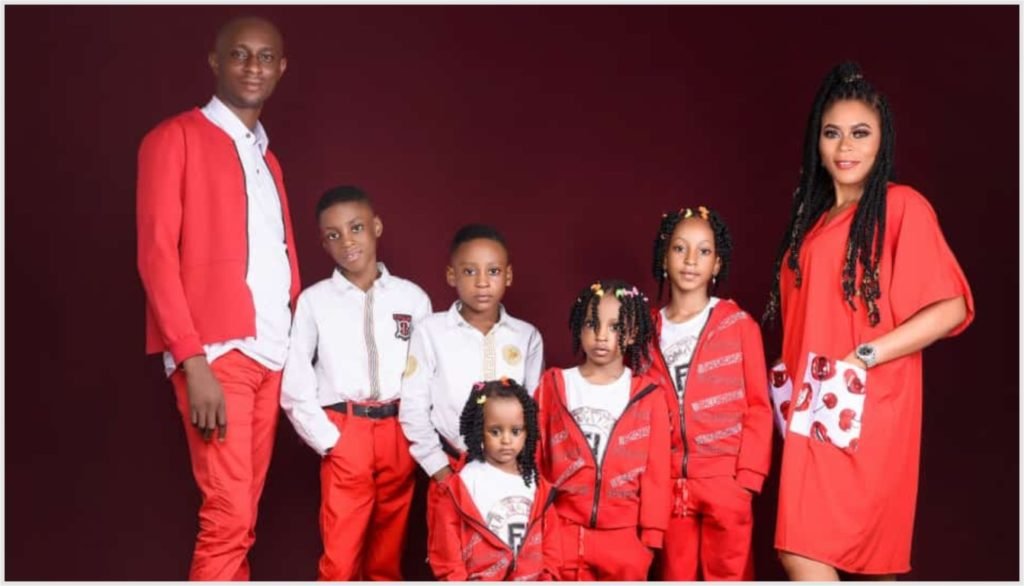 As a female entrepreneur, what advice do you have for most married and unmarried ladies out there on coping with present economic challenges?
My advice to most married and unmarried ladies out there on coping with the present economic challenges is to get involved and find something doing. Go out there and look for something you can do to make a living. The present economic condition is hard but people are still making a living, you can start anything no matter how little and with time it grows gradually as one plus one mathematically is two. Get involved, do something, learn skills, start up something today and God will prosper the works of your hands. Upcoming female entrepreneurs are to keep fate and keep pushing. If you have not started, stop procrastinating and start today. If you have started, continue, be consistent and keep pushing. Business is not easy, but your Hussle must surely pay. Keep faith. t
Send Us News, Gist, more... to citypeopleng@gmail.com | Twitter: @CitypeopleMagz