•City People Magazine Unveils A Few Of Them
It's no more news that the Skincare business is one of the striving businesses in Nigeria. And a lot of ladies are going into the business on a daily basis. At the mention of Skincare business, names like Makari, Bismid, Poshglow, Alhaja Shine Shine, Fifi The Moon, CQ Beauty Haven, Susan Channel, Jenny's World, Anabel Medspa Misiano, Jadesh, Qwinbee and a host of others will come to mind. But, there are still other skin therapists we hardly celebrate. They are new, young and hardworking. They are doing well too. They are pulling a large crowd in their own territory too with clients all over the world and their pages are always filled with massive reviews on the effectiveness of their products.
City People's Senior Showbiz Reporter, BIODUN ALAO brings you names of such young and new brands doing well in the skincare business though some of these brands have been in existence for few years but are hardly talked about.
Rosemary Igboesoka is the pretty CEO of Roses Organic Skincare. This hardworking young lady from Anambra State is one of those young and new wave making skincare gurus in Lagos. Her brand specialises in restoring women's confidence by achieving a healthy and glowing skin.
Sandra Oba is the gorgeous lady behinde House of Solaclin, a brand she has nurtured and built with hardwork, dedication and strong passion. This pretty mother of three will tell you her products are not one that will whiten you in few days, because she doesn't believe in applying chemicals to the skin. So, she deals strictly with organic products and with consistency  clients, will get their desired skin glow. Though her head office is in Benin, but she equally have lots of clients who believe and patronise her products in Lagos due to the effectiveness and she is already putting all plans together to open a branch in Lagos soon. Her skin is as good as her products.

Are you looking for that natural product for all skin types that will clear your skin and make it radiant then Anni'z Natural Skincare is definitely your best bet. The very young and beautiful Ann is the brain behind this striving skincare brand.
Skinfairy is another new beautiful brand doing so well in the skincare business with distributors all over the major cities in the country. Her store is based in Magodo, Lagos with clients all over the country.
Chisparkle Skincare is a health and Beauty Consultant. She often takes her clients through skincare routine to enable them achieve their skin goals and her products are made from pure organic materials. Her  store is located at Akute, Lagos.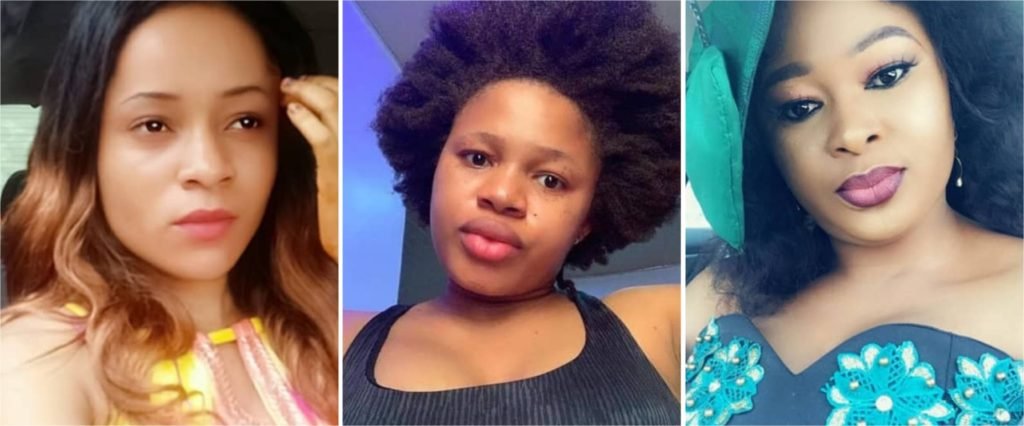 Dabby Vatera is the pretty brain behind Diamond Desh Skincare. Her products help to restore damaged skin and also help to get desired skin tone without any form of bleaching or applying of harsh chemicals.
Kiffayah is the CEO of Flawlessby Kiffayah. She is a health and beauty consultant, her products are very affordable and effective. She equally specialise, in permanent stretch marks treatment and her office is located at Bariga, Lagos.
Olivia is the brain behind beauty by Olivia located on the Island, she is an expert when it comes to skincare and beauty. She doesn't only sell skincare products but also gives candid advice on how to achieve a flawless skin.
Mexyeve is one of the most patronised and effective skincare brands in Lagos. The effectiveness of her products has kept many clients always running back to patronise her brand and the reviews on her page are usually massive.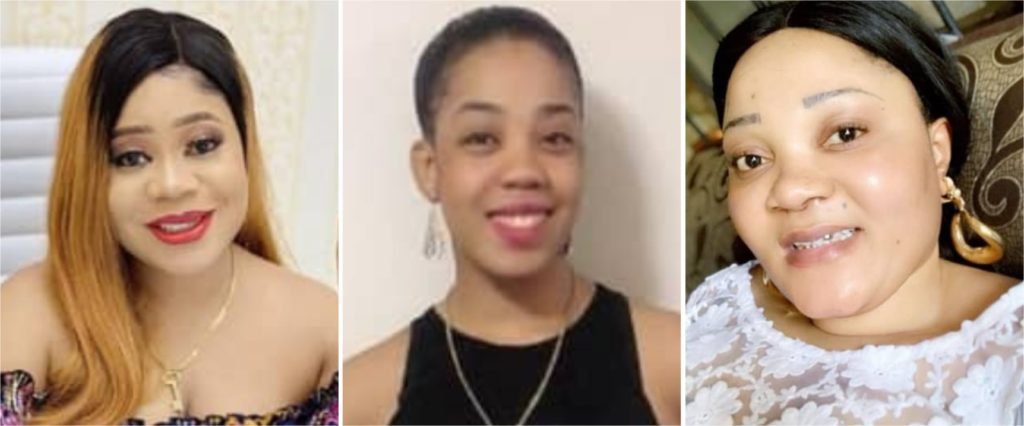 Dorch Organic Skincare is a certified skincare therapist and deals in 100 percent organic products. This young lady has branches both in Lagos and Enugu with lots of clients who believe so much in her products.
Eti Frank Skincare is another young and beautiful skin therapist doing so well, her products also helps clients achieve a flawless skin without using harsh chemicals that destroy the skin. According to her, she believes so much in skin blending and glowing and not skin bleaching, this explains why lots of people patronise her.
Parma is the brain behind Parma Skincare located in Peninsular Garden Estate, Lekki, Lagos. Her skin alone is enough advert for her brand, she also deals in retail and wholesale deals.
Herret Skincare is another fantastic skin product most ladies are glued to. She is a skincare and cosmetologist and her products despite being very effective, also come very affordable. Her products also clear dark knuckles, pimples, stretch marks, which are mainly the skin problem most ladies encounter.
Sankwins Skincare is one of the wave making skin therapists many ladies rush to. With their headoffice in Okota and different branches all over the country, this flawless skinned lady is a beauty to behold anyday and she is popularly known as a skincare doctor due to the effectiveness of her products.
Pino Skincare and beauty brand is one of the most young sought-after brands currently making waves. Often referred to as a skincare goddess her products give women a flawless skin and like that of a baby and she is located on the Island.
Florah Luxury Skin Products is among the wave making skin therapists in Lagos, and lots of her clients don't joke with her products because they are organic and not harsh for the skin. With her products, many are sure of a flawless skin and many celebrities are using her products.
Gleam Skincare is an award winning organic skincare brand in Lagos. Her skin glow is enough to attract many customers to her brand. This beautiful and hardworking young lady is one of the wave making skin therapists in Lagos when it comes to flawless and glowing skin. Miss Wealth Beauty is the best plug you can think about. Many patronise this skincare products because of the result they get after using it consistently and that explains why many ladies have stayed glued to her products.
Blemuiv Skincare is also an award winning skincare entrepreneur in Lagos. The brain behind this wonderful brand, Blessing Omokpia is not just a successful business lady but her friendly and humble nature also draws a lot of customers to her great brand, which is very effective and affordable. She is one of the wave making skincare therapists in Lagos, and she has lots of customers within and outside Nigeria.
Busola Adebayo is the CEO of Shadys Skincare Services in Lagos. This beautiful and young lady is doing so well in the skincare business and a lot of movie stars depend on her products for their flawless and glowing skin.
Send Us News, Gist, more... to citypeopleng@gmail.com | Twitter: @CitypeopleMagz