Saying that the Yoruba movie industry has produced a lot of couples is like stating the obvious. Since the establishment of the industry many decades ago, a lot of actors and actresses have been marrying themselves while they still keep their profession going. Though, the marriage might not last. In this piece, Yorubamoviegist.com writes about some popular Yoruba movie couples you hardly see together but who are still acting, and at the same time keeping their homes.This set of couple are very good when it comes to role interpretations, their acting prowess is extra-ordinary. They are legally married with children but you hardly see them together.
Don Richard & Kenny Richard
The King of Entertainment as Don Richard is often called by his fans is a well-known actor in the industry. De-king nd  de-queen of entertainment_684290He came into acting about 28 years ago and he has tremendously been contributing to the uplifting of the industry. He got married to his colleague, Kenny Don Richard in 2006. Kenny has been acting since 13 years ago and she has played lead roles in some hit movies like Eku Metta,ELEDE,Idao Ola,Itele,Inuji and many more.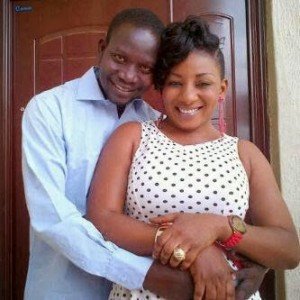 Afeez Owo & Mide Martins
Tribal mark wearing actor, Afeez Owo and Mide Martins have been married for several years, and their union is blessed with kids. Mide-Martins-and-Afeez-OwoAbout 2 years ago, the marriage was rumoured to have crumbled due to the reasons best known to the rumour Morgan, Afeez and Mide debunked it by granting the media series of interviews.
Fausat and Rafiu Balogun
These are good example of the movie couples you hardly see together. Fausat Balogun a.k.a Madam Saje is one actress who many upcoming actresses look up to as role model. rafiu-and-sade-balogunShe has a scandal free career. This Kwara State born actress is married to an actor, scriptwriter and movie producer, Rafiu Balogun. Only few people in and outside the industry knows that they are husband and wife due to the way they comport themselves in the public. Rafiu and Fausat Balogun met in the industry many years ago, after which the actor, who was her boss then proposed to her and they got married.
Toyin & Sunday Adewale
Another celebrity movie couple on this list is Toyin and Sunday Adewale, Toyin is one of the highly sought-after actresses in the Yoruba movie industry. She started her acting career in primary school but professionally in 1988. Her 1st blockbuster film was 'Irepodun' by Korede Films in which she played the lead role. Toyin met her husband, Sunday Adewale at Rimax Institute, Ojokoro, Lagos where she studied Dramatic Arts, and they are at the moment almost 20 years in marriage. Sunday Ademola Adewale is a movie director, he also acts in few films. He doubles as a script-writer. He is tall, dark and handsome.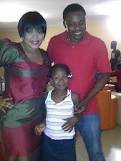 Afeez Eniola & Esther Kalejaye
Afeez Eniola is a popular movie producer , actor and script writer in the Yoruba Movie industry.images He joined the industry many years ago through the help of star actress, Bose Olubo. He has since produced and featured in over 30 blockbuster flicks. Last year, Afeez walked down the aisle with Esther Kalejaye a.k.a Omo Joyinbo. The 2 are movie couple you hardly see talking or relating together.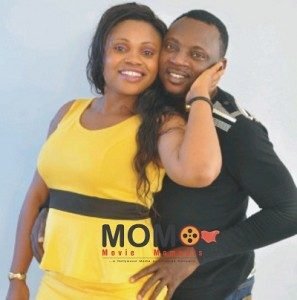 Aminatu Papapa & Lukman Raji
The next couple is popular actress, Bukky Adekogbe better known as Aminatu Papapa and Lukman Raji a.k.a King of Swagga. Undoubtedly, they are good in role interpretation especially as 'Tout".lukmon-raji-and-wife Bukky delved into acting a couple of years back under Murphy Afolabi's caucus and she has featured in several hit movies. She has also produced thriller movies, like Aminatu Papapa, Omo Oro and others. The Epe, Lagos State born actress is married to Lukman Raji. During the shooting of Aminatu Papapa Part 1, she was 3 months pregnant for the King of Swagga and put to bed a baby girl before the concluding part of the movie was shot. Without you been told, one can hardly know they are husband and wife with a kid.
Send Us News, Gist, more... to citypeopleng@gmail.com | Twitter: @CitypeopleMagz