There has been much debate about the impact of pornography in romantic relationships, and numerous studies have been done to try and determine if pornography consumption is healthy or unhealthy for a relationship.
Now, researchers from the University of Hawaii and Indiana University have conducted and published a meta-analysis on the matter titled Pornography and Consumption and Satisfaction: A Meta-Analysis. Researchers looked at 50 studies totalling a population of 50 000 people in 10 different countries and found a significant link between pornography consumption and low relationship satisfaction in men.
Through analysing 50 studies that had specifically looked at the link between pornography and satisfaction, the researchers found that men who engaged in porn-viewing while in an intimate relationship were more likely to be less satisfied in their overall relationship.
A classic question in the communication literature is whether pornography consumption affects consumers' satisfaction. . . these questions have stimulated a large number of studies, but uncertainty about their answers remains among communication scholars," the study authors wrote.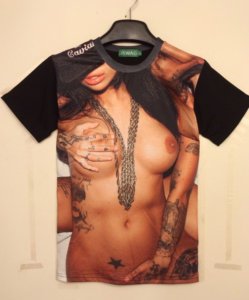 "Pornography consumption was not related to the intrapersonal satisfaction outcomes that were studied. However, pornography consumption was associated with lower interpersonal satisfaction outcomes in cross-sectional surveys, longitudinal surveys, and experiments."
Interesting to note is that the researchers didn't find any significant link for women in this regard. According to the researchers, the reason for such a strong link in men could be based on two reasons.
The first of which is that men could've likely already been unhappy in their relationships, and the second that porn could create unreasonable expectations for sex, making men feel unsatisfied with their real-life sexual experience, reports Daily Mail.
Other studies that have looked at the impact of pornography in a relationship have had contrasting findings. One study that was published early last year in The Archives of Sexual Behaviour suggested that unmarried couples that watched porn together were more sexually satisfied and committed than a couple that had one party secretly engaging in pornography consumption.
Another study published late last year found that couples that started watching pornography in their marriage were more likely to divorce. But the authors of this study also added that pornography use "doesn't seem to make an unhappy marriage any worse than it already is".
What are your thoughts on the viewing of pornography in intimate relationships?
–
–
Additional source: Daily mail, Healthjourno
Send Us News, Gist, more... to citypeopleng@gmail.com | Twitter: @CitypeopleMagz