It has been proven times and again that dogs are one of man's best friends. These days, dogs are becoming more useful to the man beyond being pets and hunting. Today, we now have special dogs taken up the duty of security and personal protection. Dogs have proved to be a failsafe option for security for a long time and will continue to too. They can be a far more personable choice of security alarm or alert. This is why most developed countries now deploy the use of trained dogs to stem the excesses of crime in their major delicate spots.
In this interview, former military personnel and security expert, Captain
AYOBAMI MUSTAPHA talks about his newly initiated security platform and how it aims to rescue Nigeria from the clutches of the seemingly uncontrollable crime through the use of highly trained and professional security dogs.
Sir, may we ask what you have been up to lately?
I am Capt. Ayobami Mustapha, the country manager of Worldwide Canine Nigeria Limited. Our parent company is in the US. Worldwide Canine Incorporation Texas United States of America. We are into security dogs and our dogs are trained sniffer dogs. We have bomb–detecting dogs, explosives detecting dogs. Narcotic detecting dogs, searches and rescue dogs, VIP protecting dogs, currency detection dogs, weapon detection dogs. All these dogs are well trained and can mix with people. They can mix with the crowd doing their work. They are based in Abuja and they can move all over the country.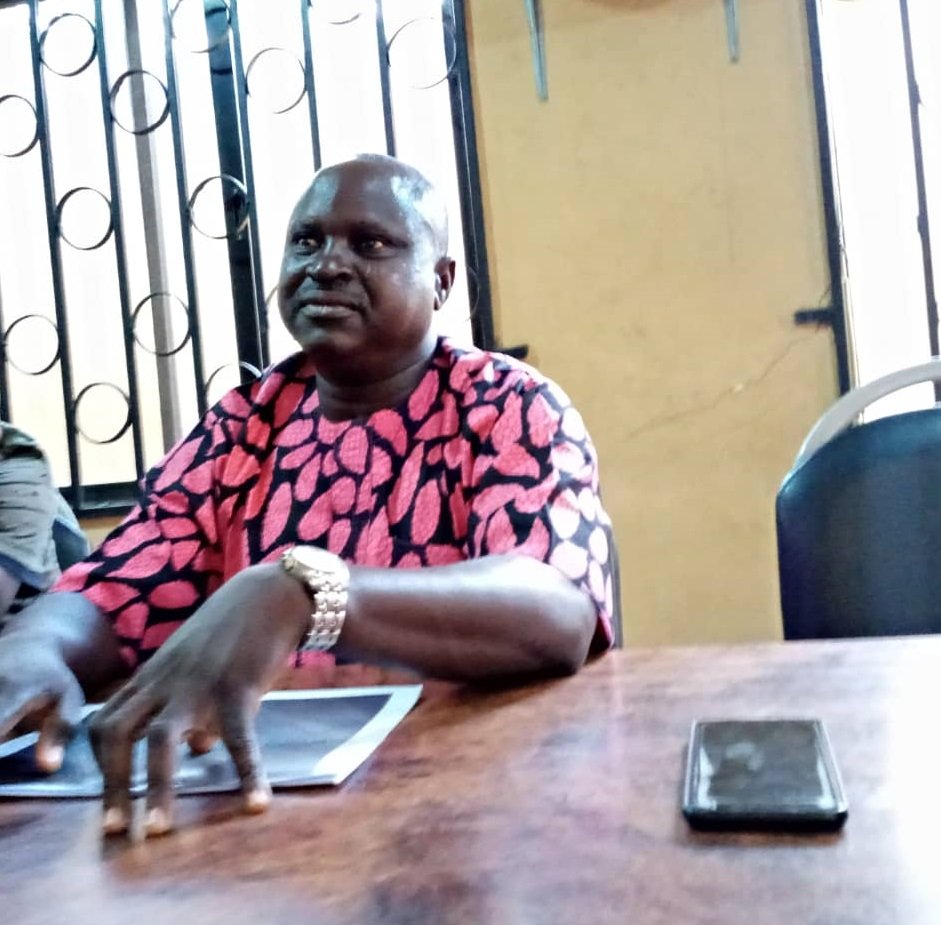 Presently we are planning to establish a facility in Lagos at the airport. And we can move from Abuja to anywhere all over the county. We can also screen a venue of events like you want to do a ceremony and you want to screen the place to know that people have not planted bombs there. They have not planted weapons there. You can screen it and remove anything that is dangerous to human lives and thereafter provide protection for the people at the event.
Also, we can provide services like search and rescue, we can provide crowd disperser. So all these are the services that we can provide for the people and also we have patrol dogs like you have a facility that you want to protect whether in the night or the day time. Patrol team and stand at the place thereafter, it will be patrolling your perimeter area to make sure that the place is safe.
The major advantage of dogs on human physical security is that dogs don't compromise. They tell you where the danger is immediately they sense it. But human beings can be bribed, but dogs will never compromise your security.
So you are more of service than sales?
We sell dogs, but because these dogs are highly trained. The cost is not easy to come by because the least affordable dog in our facility goes for 3.2 million in naira. That's the least. The maintenance is another thing. If you buy a dog, you will be thinking of how to house it, how to feed it, how to get a veterinary doctor. Then you have to train the handler because he has to know how to blend and handle the dog. Apart from that, there is something we call retraining. It's like human beings, if you are doing something regularly and you stopped doing it, you tend to forget what you have learned. So if you buy the dog, you have to start bringing the dog for retraining. Like two weeks in a quarter. That's why we encourage people to hire than to buy outrightly.
Can one dog sniff narcotics, and weapon at the same time or you train each dog to detect one thing?
We have a dual-purpose dog. A dog cannot sniff explosive and narcotic. The reason being that the narcotic dogs tend to scratch where they see the narcotic, but if he takes the scratching skill to detect bomb, it will explode everybody. So we don't train dogs for narcotics and explosives together.
As I said, major airports are making use of these dogs and in fact in the US, their patrol makes use of these dogs. And most of the seizure they have got. It is the dogs that detected them. In the US, mainly these dogs are at the airport. During the September bombing in 2001, it was the dogs that made most of the recovery of bodies and people stuck under the debris. Out of about 10,000 rescue people, 300 of them are dogs. The dogs are the ones guiding the human to detect victims under the debris.
So the use of dogs is very enormous. In our facility, we are training our dogs to detect mobile phones. The prison facility specially requested that we help them detect phones from prisoners. We now have dogs that can detect codeine. We have dogs that detect tramadol.
Why the choice of dogs in your area of security?
The sense of smelling that God endowed dog with is 50 times that of human, and that is for the man that senses smell. Dogs have the excellent smelling capability. Dogs even have a way of identifying people with bad intention.
Are there any special diet for the dogs within their specified functions?
Absolutely, No. They all eat the same thing. It's the training that differs.
Send Us News, Gist, more... to citypeopleng@gmail.com | Twitter: @CitypeopleMagz