•Prince NELSON JOHN, Leader Of OBIO/AKPOR LG Legislative Assembly
In Obio Akpor local government council Rivers State, the burden of making laws for good governance and development of the area is squarely on the shoulders of Prince Nelson John, the leader of the councils legislature. Honourable John, a graduate of Geology from the University of Calabar and a candidate of Doctorate Degree in Geology at the University of Port Harcourt, is harnessing human and natural resources to raise the standard of living of people.
John started his legislative adventure as a councillor, representing his ward 9 of the council during the era of a former governor of the state, Chibuike Rotimi Amaechi.
He spoke with City People's Port Harcourt Bureau Chief, EMEKA AMAEFULA, on key issues of election and return of Governor Nyesom Ezenwo Wike come 2nd of March, 2019. EXCERPTS
How has it been so far as a leader of the Legislative Assembly of your Local Government Council?
Well, it has been a wonderful and fantastic job and coming from my background as a Legislator in the 6th Legislative Assembly with the experiences garnered then, we are now elected to lead our people.
What is the name of your constituency?
I am from Obio\Akpor Ward 9 Constituency 2.
When were you first elected?
That was during ex-GoverrnorAmaechi's 2nd tenure in June 2011. We were sworn in on June 2nd, 2011.
How do you see the administration of the present Governor, Nyesom Ezenwo Wike?
With what you have seen yourself as a journalist as part of journalists Round Table Discussion, he has taken you people round the state and you have seen why he was nicknamed "Mr Projects". He was named POS Africa and the man has performed exceedingly beyond expectations of the opposition parties. He has really done well that the Vice President, Prof. Yemi Osibajo, who is of the Opposition political party APC nick named him Mr. Projects". It goes a long way to tell you that he is a performing Governor and that he has performed above his peers in other states of the Federation.
How do you think that the present legal tussle in the APC, which is the Opposition, will affect Wike's chance in the March 2nd 2019 Governorship election?
Well, in the political equation, going by what I have seen on the ground, Rivers State is Peoples Democratic Party-PDP and PDP is Rivers State.In the present political dispensation other than the antics of the opposition parties, we have no fears that he will be re-elected as Rivers people love him and will re-elect him come 2nd March, 2019.
When you say he is called Mr. Projects, it is also alleged that the projects are located in two LGAs, your Local Government Area Obio\Akpor and Port Harcourt Local Government Council, what is your take on this weighty allegation?
Those are lies coming from the pit of hell. Have you heard of Bori to Sakpanwo Road in Ogoniland? Have you gone to the Ogoni to Andoni Unity Road, have you gone to Ahoada ?Have you gone to Abua\Odual? Have you gone to Degema? Have you gone to Ikwerre Local Government? Have you gone to Ogba\Egbema\Ndoni Local Government Area and see what is happening there? Have you gone to Ndoni and see the reclamation project going on there? So, he is one man who has spread projects round the state. Have you gone to Ogu\Bolo Local Government Area and see the massive educational projects going on there. He is a man who has taken the entire state as his bedrock. He doesn't discriminate as he allots projects round the state. These allegations are just coming from the opposition that does not see anything good coming from PDP in the state in a way to pull them down.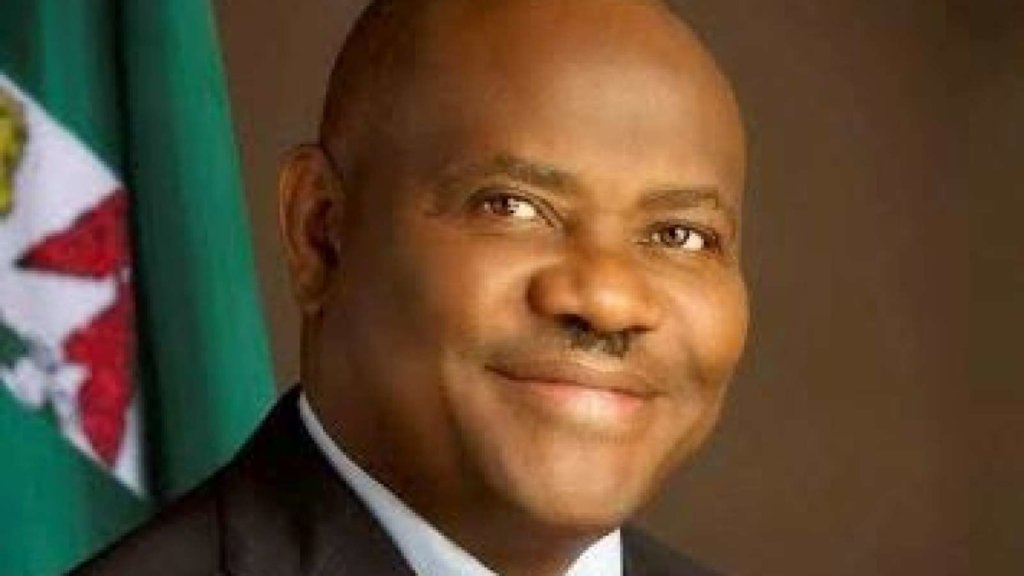 The Opposition also alleges that the legal imbroglio in APC serves as having IKwerre agenda where the incumbent Governor is Ikwerre and APC leader in the state Chibuike Rotimi Amaechi is also Ikwerre whereby Governor Wike returns with ease, what is your take on this?
You know every man who fails an examinations always blames his lecturer who marked him down. That is what is affecting them. What do you call Ikwerre agenda? The leader of APC in Rivers State( ChibuikeAmaechi) yes, he is from Ikwerre, you can see the in-house fighting. You can see the opposing forces that he is mounting to effect re-election of His Excellency Governor Nyesom Ezenwo Wike at the polls. Does it show that there is Ikwerre agenda? If there is an Ikwerre agenda he could have gone to bed. But Ex-Governor Amaechi is fighting every day, so there is no atom of truth in Ikwerre agenda in what is playing out in Rivers State. There is nothing like an Ikwerre agenda. It is just sheer imagination of the opposition parties. They should endeavour to settle their internal wrangling in their party.That is what is affecting them most.
In the service of your people, what are the things you have done for them and how has the present Local Government Council administration made an impact on their well-being?
Well, we are just barely six months in the office. The executive arm has really done well if you go round you will see waste receptacles in use in several parts of the various wards. The Chairman of the LGA has equally gone out to procure waste disposal sanitation trucks to argument the Rivers State waste Management Agency-RIWAMA in the state so that the state will be clean as being noted as Garden City of the Federation. So, that is the angle the LGA has done also by embarking on Free Medical Healthcare for the people of the LGA as the only thing is just for you to register and you will have a free medical care. So, a lot of things have really been executed in the LGA within this six months of the administration of the present Chairman Sir, Honourable Solomon Eke.
Give us a run down of your academic background what is it like?
Well, by training I am a Geologist. I hold Bachelor of Science degree, B.scin Geology, Bachelor of Science B.sc. in Management Post Graduate Diploma PGD in Geology , Master of Science M.Sc Environmental Geology and in View Doctorate Degree Ph.D in Environmental Geology from University of Port Harcourt.
Which institutions did you acquire first and second degrees from?
My first degree is from University of Calabar that is my Bachelor of Science B.Sc in Geology,Bachelor of Science B.Sc in Management from University of Port Harcourt.Post Graduate Diploma in Geology from the University of Port Harcourt.Master of Science M.Sc in Geology from University of Port Harcourt and my Doctorate Degree Ph.Din is being run at University of Port Harcourt.
After being the Leader of Obio\Akpor Legislative Assembly, what next for you to accomplish?
Only God knows tomorrow as we are political animals and we are still aspiring and we are under tutelage believing God that He will take us to somewhere tomorrow. We have really fully served properly if going tby giving dividends of democracy to our people they will call us to continue the service of the masses but if we didn't perform we will not be called and that is why we aspire to serve them in the way they demand that we have showcased that we have really performed creditably. And we have truly performed to the astonishment of the opposition parties.
May I meet you?
Yes, I am Honourable Prince Nelson John, Leader of Obio\Akpor Legislative Assembly.
Send Us News, Gist, more... to citypeopleng@gmail.com | Twitter: @CitypeopleMagz