All over Nigeria, a new set of celebrity ladies are springing up on a daily basis. They are not particularly young. Many of them are in their 40s and 50s and they are the ones making waves right now on the social scene. They are very beautiful women and they are stylish also. They are quite fashionable. Many of them are rich and they run their own individual businesses.
They are CEOs of their own successful companies. Some are fabric merchants. Some are fashion designers. Some run make-up businesses. Others are skin therapists. They run small and medium scale enterprises.
One of them is beautiful Haija Ayofe Aina. She is a big and successful businesswoman in Ibadan. She is a big celebrity woman with a huge circle of friends who they party together. She is very stylish. There is also Yeye Oge Fao who is a top fabric merchant. She is equally beautiful. She dresses well all the time. Alhaja Aina Emilagba is a Lagos businesswoman who is also making waves.
The list is long. There is Kemi Shomorin Ajokkymama, Alhaja Amori Okin, Morufa Amoke, Bilikis Abiodun Sulyman Muhammed, Hajia Rashidat Olowu, Eeqmat Abosede Olanipekun, Yeye Folashade Olaniyi Ajoke, Akinniyi Ewatomi, Rukayat Aduke, Oladosu Aderayo, Abiodun Adejoke Kelani, Amudalat Balogun, Queen Afolashade Odebudo (CEO Mera Herbal Mixture), Folashade Oluwadare, Ronke Adunny Samuel.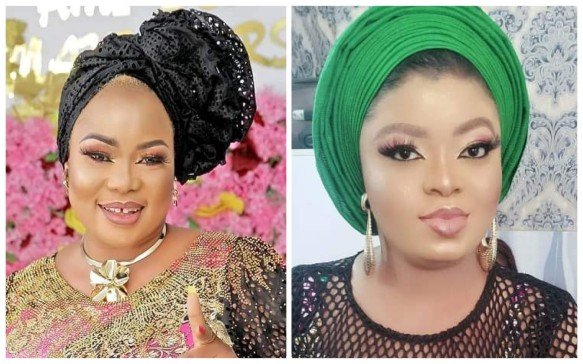 There are others like Olayinka Okanlawon, the CEO M&F Boutique, Seyida Rukayat Bolaji Abdulsalam, Olori Ewatomi Rita Alabi, who lives in Maryland, US. There is Elizabeth Omolade Bakare-Ibe – CEO Nitabels Innovations and MD Nitabels Homes), Iyalode Tolani Salawu (CEO at Virtuous Women Pillars Club), Alhaja Olamide Amoke, Funmi Amodu, Alhaja Becky, Iyabo Olorunfemi, Alhaja Yetrod Aduke, Omolola Abibat Popoola (a popular fabric merchant who is now into Interiors), Hajia Hassanat Nasirudeen (CEO Real Valentino Fabrics in Ibadan, Alhaja Iyalode Yetunde Selimot (Iyalode Bobamayegun Akile Ijebu), Yeye Oreoluwa Ibukunoluwa Paul, Queen Labake Wummy, Hajia Aisha Aralamo Abdul in Ibadan. There is also Ajoke Ijebu, the CEO at Ajoke Ijebu Textiles Store in Ibadan, Bilesanmi Ifeoluwa Ashabi, in Lagos, Adewunmi Adebayo, Alhaja Abiola Ejide, Yeye Folashade Olaniyi Ajoke, Yeye Oge Aduke Ade, beautiful, flawless, dazzling and amazing Abefe Gold, then Taibat Ganiyu, Ajoke Oluwayemisi Ogundele, Hajia Shakirat Salami, Adenike Stella Alabi who studied Law at OAU, Ile-Ife, ever gorgeous Hajia Ajoke Yekini, Omotunde Adunni Olunloyo, Lace Fabric Merchant, Ola Bisi Balogun, and Ayinke Afusat.
Others include Yetunde Ikotun Ojo, Rotarian Titi Sunmonu (Insurance guru), Charis Olusola, Make-Up Queen, Toyin Dorcas Ojekunle, Bukie Oshin Daisi, the CEO Flowerbee Creams & Skin Affairs, Omo Olope Onafeko.
There are others like Seun Balogun in Abeokuta, Olori Omolara Ogunnaike-Taiwo, Shobande Ibukunolu Olufemi-Allen, the CEO of Best Choice Body Shop 24 in Abeokuta, Adeola Ogunsolu who sells exquisite fabrics. Crownwealth is the name of her company. There is also Tobby Yhusuf, Latifat Olaiya Aduniade and Omowunmi Ashabi Eletu Odibo. There is also ever stunning and ravishing Toyin Igbalajobi, Alhaja Abiola Ejide and Adorable Abisola Ladorable whose nickname reflects her being adored. There is also Kehinde Balogun, the CEO of Kenny B Event Solution. There is also Yola Williams, the MD/CEO of Richbeth Stores Ltd and the beautiful Temitope Olaleye Solaja. The list is long and unending.
Send Us News, Gist, more... to citypeopleng@gmail.com | Twitter: @CitypeopleMagz