As you read this,all the Remo sons and daughters in North America are in a happy mood.
This is because the Akarigbo and paramount ruler of Remoland,Oba Dr.Babatunde Adewale Ajayi and his royal entourage are in the US right now to inaugurate the Remo Growth & Development Foundation in North America.
On account of the tremendous respect that Kabiyeesi has for the group he accepted to attend and formally inaugurate the Foundation.
The event takes place this Sunday in Baltimore.Going by the great efforts put into the planning,it promises to be a colourful event.
What is the event all about?What are we to expect at the event this Sunday?
These and many questions were what Citypeople magazine asked Pastor Abbey Olusanya,a valued member of the group, who is one of the organisers of the event.
He was asked him to tell us about the inauguration of the Remo Growth & Development Foundation,North America….
He explained that,"the Remo Growth & Growth Development Foundation is a God given vision to HRM The Akarigbo and Paramount Ruler of Remoland under one Umbrella, all over the Globe with Headquarters in Remoland and branches is all nations of the world. The headquarters was inaugurated in 2018, and immediately the United Kingdom Chapter was birthed, with the fusing and merging of all prior and existing Remo organizations into RemoGDF United Kingdom."
"So, in 2019 the mandate and gospel was spread to North America and the RemoGDF North America was birth, and it has been growing and increasing in leaps and bounds."
The good news then was that unlike the UK where they had pre-existing Remo Organizations, here in North America there was no Remo Organization prior to 2019 that needed to fuse or metamorphose or transform into Remo GDF North America."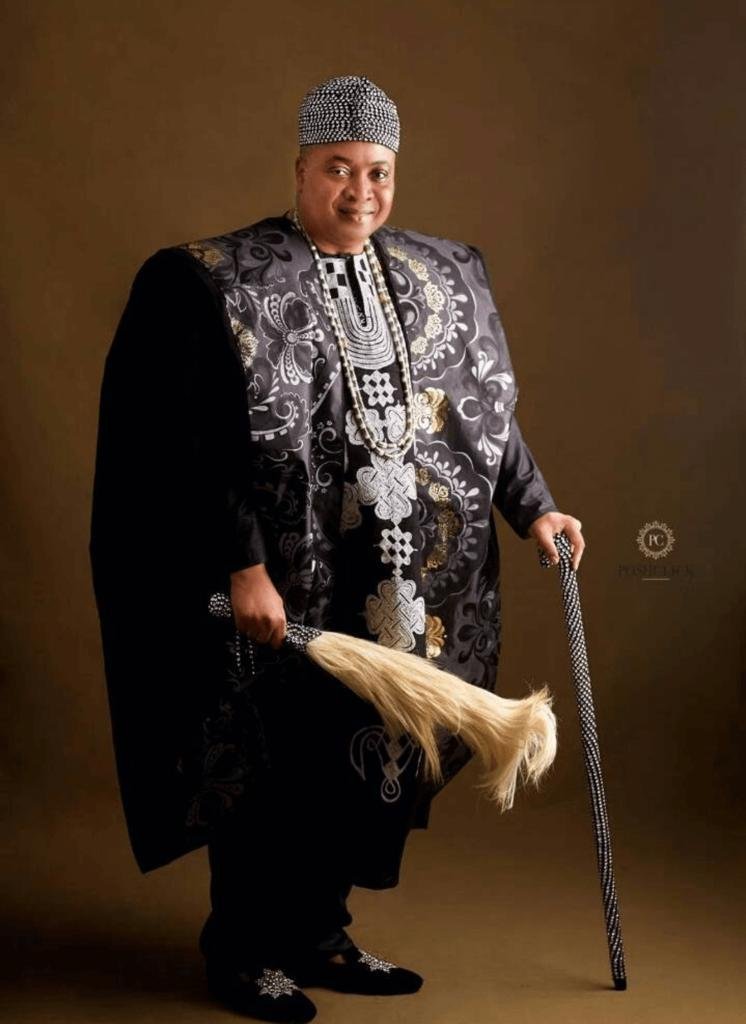 What format will the event take? What is the content of the programme?
"It will start with theAmerican National Anthem and then the
Nigerian National Anthem,to be followed by the
Remoland Anthem to be rendered by RemoGDF North America children.
This will be followed by the Welcome Address by Otunba TLS ,the Chairman of RemoGDF Worldwide
After this will be the Official Proclamation and Inauguration of RemoGDF North America Chapter by His Royal Majesty and founder, The Akarigbo of Remo-Land.
There will be a talk with the title: Remo-Land – "A preferred Investment destination and Hub"to be delivered by Otunba Tunji Lawal Solarin,a Petroleum Economist.He is the Chairman TELSY Energy and TELSY Consulting.
There will be another talk on the Growth Mindset,with the title, Thriving Opportunities for Remo immigrants in America,by Jide Adesoye,a Gates Millennium Scholar, Harvard – MBA, Walls Street Investment Banker.
Another Growth Mindset speech on Thriving Opportunities for Remo immigrants in America,will be delivered by Alex Kunle Ayankoya,the GMD/CEO Vomos Communications and Technology.
There will also be a talk about Remo University – a world-class, technology-oriented university, run in an entrepreneurial and sustainable manner, in line with best governance principles.
It will be delivered by Mr. Tola Mobolurin – Vice Chairman and Group Managing Director, Crusader (Nigeria) Plc; pioneer Managing Director of Capital Bancorp Plc (1988- 2009); former Board Member, FCMB Group Plc.
This will be followed by an interactive Question and Answer Session with his His Royal Majesty.
This will be followed by Royal Blessings and benediction by HRM."
What is the significance of the event? "The significance of this event is the fact that, it is a milestone and turning point for us as indigenes of Remoland living in North America, as it will be the first time ever that the Akarigbo and paramount ruler of remo-land, together with other traditional rulers and all indigenes of Remoland will converge together under one roof in North America, to chart a common purpose and a new chart towards the growth and development of Remoland under the able, dynamic and pragmatic leadership of His Royal Majesty, unifying everyone and every organization together under one umbrella called RemoGDF."
"Infact the prophesy of 1 Corinthians 2:9 is being fulfilled under leadership of HRM "What no eye has seen, what no ear has heard, and what no human mind has conceived"
What is the criteria for joining?How many members does the Foundation have?How do members join?
According to him,Remo Growth& Development Foundation( RemoDGF-NA) is open to all illustrious Sons and Daughters of Remo extraction living in North America irrespective of age, status, sex or social standing."
What are the Aims and objectives of the Foundation?
"It is to be a vanguard for development and preservation of social cultural heritage of Remoland in North America and all over the world."
"It is also for the creation, nurturing and development of economic and intellectual advancement of Remoland and her people in North America."
Pastor Abbey Olusanya also explained that it is also to promote the spirit of brotherhood and sisterhood among Remoland indigenes in North America, under a single and one umbrella known as Remo Growth and Development Foundation (RemoDGF NA) irrespective of age, sex, political, religious inclination, status or social standing.
Stay tuned as Citypeople will bring you reports and photos of this great event taking place in Baltimore.
Send Us News, Gist, more... to citypeopleng@gmail.com | Twitter: @CitypeopleMagz