•How You Can Control Things In Your House From Outside
It is not just the 21st century, it is 2023. There has been a lot of interesting developments in the last few years. We are now in the world of automation and artificial intelligence, on the back Internet of Things (IOT). There are now many products in the market to protect your home, even while you are away on the other side of the earth. These are called smart home security gadgets. Here are security technology products that can protect your home, even in a fun way.
SMART CAMERAS
A smart camera keeps an eye on your family. It features 180 degrees field of view and has an automatic zooming and panning capabilities. Not only that. There are smart cameras that can save up to 30 days video history, in case you need to recall something that has happened during this period. They also produce great images in both light and darkness. It sends you notifications on your phone whenever someone comes into the frame. Hence, you can show any settings you like. You can even set it to send notification if someone is fighting or beating someone in the frame or any kind of violence for that matter. It can automatically pan to follow a suspicious subject around. You can use your phone to check the
videos in real time.
SMART SMOKE ALARM
There have been smoke alarms, especially in big establishments and hotels for a long time. But now, smoke alarms have not only been made very smart and affordable but very aesthetic. Having a smart smoke alarm in your house or your quarters is a very big asset. Smart smoke alarms can send you notifications when there is detection of any smokes around the vicinity. You can set it to any level of sensitivity, so that there are no false positives, depending on your environment. You can also connect it to as many mobile phones as you want to. The volume of the alarm can also be set from anywhere you are in the world and you can also receive notifications from anywhere.
INDOOR SIREN
A smart indoor siren notifies you of unusual activities in your house courtesy of artificial intelligence. It has a learning system that learns the kind of activities in your house that are usual. This ensures that it does things automatically and you don't have to arm and disarm it every time you want it to function. It practically activates and deactivates itself when necessary. The siren links to your phone through apps you download from the IOS app store or Google play store. It sends you notifications whenever something unusual happens around the house. One interesting feature is that it comes with different kinds of house noises which you can set to play intermittently as if someone is in the house, in order to dissuade burglars.
SMART LOCK
Smart Locks are now the rave in the home security industry. You now turn your phone into a key, courtesy of Internet of Things (IOT). You have several options to set your lock through the app on your phone. The door could automatically lock behind you whenever you go out of the house with your phone. However, the door might not lock if you leave your phone in the house. This ensures that you do not forget your phone at home. Of course, there are other options to lock and open the lock that ensures it doesn't depend on the app on your phone alone. An interesting part is that everyone in the house can be assigned a key in their phone. And you can track who goes in and comes out of the house and at what time. You can set it to notify you whenever someone goes into the house.
HIDDEN SMART WEDGE
While you may have a regular lock, you might want to have a door wedge that is connected to your phone. This is placed under the door to act as an obstacle to prevent unwanted entry even from those that have regular access to the house. It comes with a Bluetooth enabled key fob which you can press to lock it any time you so desire. You can also download apps on your phones to effect a lock. Apps are available at IOS store and Google Play store.
SMART KEY
This is another home security system that is in the form of a lock but this is unlike the other smart locks. You can lock and open this with just a tap of your phone. The interesting part is that you can send access to a friend to open your door while not at home. It also comes with a keyfob with which you can physically open the door in the case of losing your phone. The smart key can be integrated with other gadgets and let you set temperature in your house. Apps can be download for your phone.
NIGHT VISION DETECTOR
This device detects activities outside your house in the night. You can install it close to your car, shop or somewhere there is something valuable that you want to keep an eye on. It immediately notifies you whenever there is anybody within its scope. You have options to set the sensitivity. After it notifies you through your phone, you can choose to listen to voices or sounds in the background. It can record up sounds and store for up to 30 days in the cloud.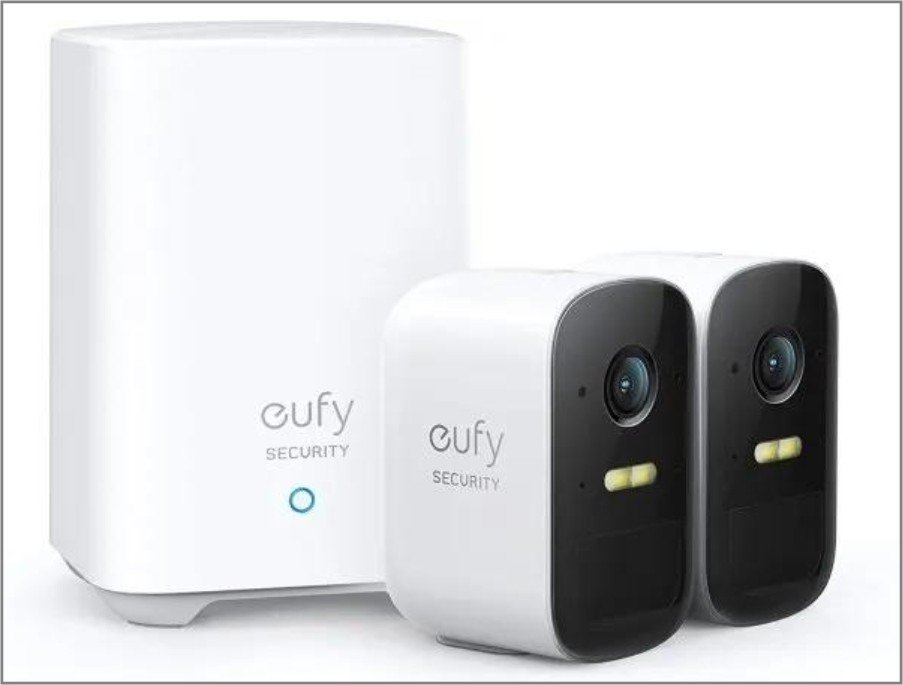 SMART DOOR BELLS
The technology of door bells has been revolutionized in the last few years. You can hook up your phone with your door bell and stream whatever is going on close to your gate in real time. The doorbell notifies you whenever someone is close to you door. It also records and stores the faces of all visitors to your house for over a period of time. Whenever someone rings the bell, their faces are captured by the inbuilt camera in the doorbell.
WATER ALARM
This gadget sends you notifications whenever it detects an unusual level of moisture in or around the house. This ensures that your house does not get flooded without your knowledge from bust water pipes or even torrential rains. Water Alarms can be connected to your phone and accessed from anywhere in the world. The apps can be downloaded from your IOS store or Google play store.
PORTABLE DOOR JAMMER
Just like the wedge placed under the door, this this door jammer is used to prevent access to the house even to those that have normal keys to the house for any reason. The smart door jammers can be connected to your phone and apps downloaded for locking and unlocking it. This might be helpful for landlords trying to prevent access to their facilities for whatever by an owing tenant. But don't say you read about it here
ELECTRONIC
BARKING DOG
This device is equipped with advanced detection system that senses movement around the vicinity. In fact it senses things around 40 feet away through 360 degrees. Whenever it senses movements, depending on the setting with your phone apps, it can release backing sounds as good and as loud as a particular breed of dog that you select. Or any other sounds made by dogs. This can easily scare away introducers. You can also simply set it as an alert whenever guests arrive. It can send notifications to your phone. It can be operated by either a remote control or by apps on your phone with which it can be controlled from anywhere in the world.
Send Us News, Gist, more... to citypeopleng@gmail.com | Twitter: @CitypeopleMagz