•What The OGUN PDP Guber Candidate Told Voters
Honourable (Dr) Oladipupo Adebutu, the Ogun State PDP governorship candidate is about to round up his campaigns, across the nooks and crannies of the state.
Since last year, he has campaigned around the 3 senatorial zones of the state, moving from local government to local government, preaching his gospel of ITURADE!.
He has been going round with his Deputy Gubernatorial candidate, Hon. Adekunle Akinlade, talking about his 7 point Agenda for Ogun State, which is Improved Security, Law & Order, True Local Government Automy, Public Service Reforms and Workers Welfare, Urban Regional Development, Physical Planning & Transportation, Rural & Border Communities Development, Agricultural & Economic Development, Development of Women, Youth & Sports, Enhancement of Education, Healthcare & Other Social Services.
Why call his campaign message, Itura De! In his Manifesto he explained that, "Our quest to serve the people of Ogun State, led to the conduct of an independent survey to identify their needs. The survey revealed high rates of endemic poverty, youth unemployment, inadequate social services, por infrastructure, and insecurity. The cumulative effect is unbearable life for the people."
"Driven by my personal convinction of the need to make life comfortable and as close to untopia as possible, which I have clearly demonstrated through my contecedents, including my tenures at the National Assembly and my numerous statewide philantropic gestures, I hereby offer to our people, myself and my co-travellers, as herbingers of relief (ITURA) and Life Abundance, so that our people will here hope for a better life".
"Though good governance, we shall reduce hardship and provide sustainable Relief (ITURA)". He says with the 7 Focal Areas of his manifesto, he is assuring them that Relief has come.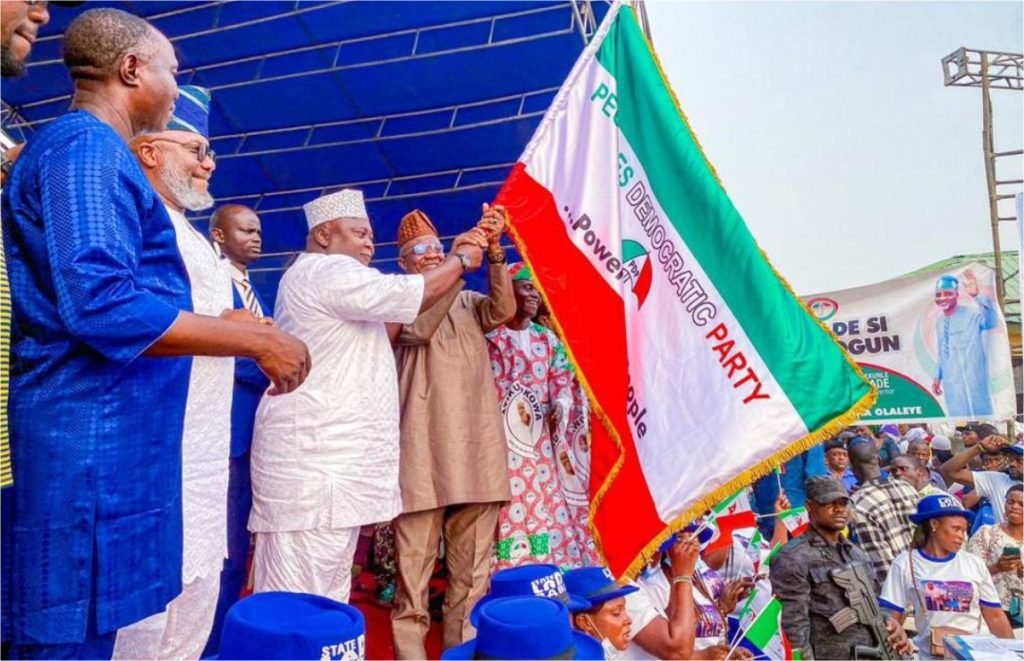 He has been moving round the state since July 2022 meeting with the People of Ogun State across the state, preaching the Gospel of Itura de si Ipinle Ogun!. Let's tell you a little about his campaigns round Ogun State. City People monitored the campaigns of Hon. Ladi Adebutu, who many call Lado and his deputy. He has also appeared on several radio programmes across the state. He was live on Platforms, a current affairs programme on Fresh 107.5FM. He also appeared Live on BAISI, a Yoruba current affairs on Oodua 99.9FM. He also went to discuss his 7 point Itura De Matra, Live on Family 88.5FM. Recently, Hon. Oladipupo Adebutu went Live on The Gateway, a current affairs programme on Sweet 107.7FM with Fisayo Ajibola. During his visit to Abeokuta North on 30 July, 2022 the APC leading leader, Chief Godwin Dundun dumped APC for PDP. On Monday 1st August, 2022, Hon. Adebutu paid a courtesy visit to the home of Otunba Rotimi Paseda after dumping APC for PDP. Then, on 11th August, 2022 APC supporters (Loyal to Triple A) in Ifonyintedo Ward dumped APC and moved to PDP. The group was led by Hon. Tayo Oyekanmi, a former leader of Ipokia Legislative Council.
On 30th August, 2022, veteran actor and first National President of TANPAN, Chief Dele Odule joined the PDPand Hon. Adebutu joined Hon. Sikirulai Ogundele the party Chairman in Ijebu-Ode to welcome Odule (Triple A). On 8th July 2022, Hon. Abdulkadir Adekunle Akinlade joined PDP and picked Deputy Gubernatorial ticket.
In August, also a group of politicians from APC loyal to former Ogun Governor, Chief Segun Osoba defected to PDP. Hon. Ladi Adebutu welcomed the team of defectors. On 19th September, 2022 former local government chairman who served between 2016 to 2019 under Senator Ibikunle Amosun dumped the APC for the PDP. Hon. Ladi Adebutu with the DG of the Ladi Adebutu Campaign Organisation, Alhaji Semiu Sodipo received the decampees in Abeokuta, the State Capital.
He also led his campaign to Adodo Ota LG to visit Itele ward. Then, on 4th February he led campaign to Ijebu North East LG and on 3rd February, he led the Ogun PDP ITURADE campaign train to Ijebu Ode LGA along with the state PDP Chairman, Hon. Sikirulai Ogundele. He went with his wife Yeye Adenike Adebutu who noted at one of the town hall meetings that women will represent 33% in the administration of her husband.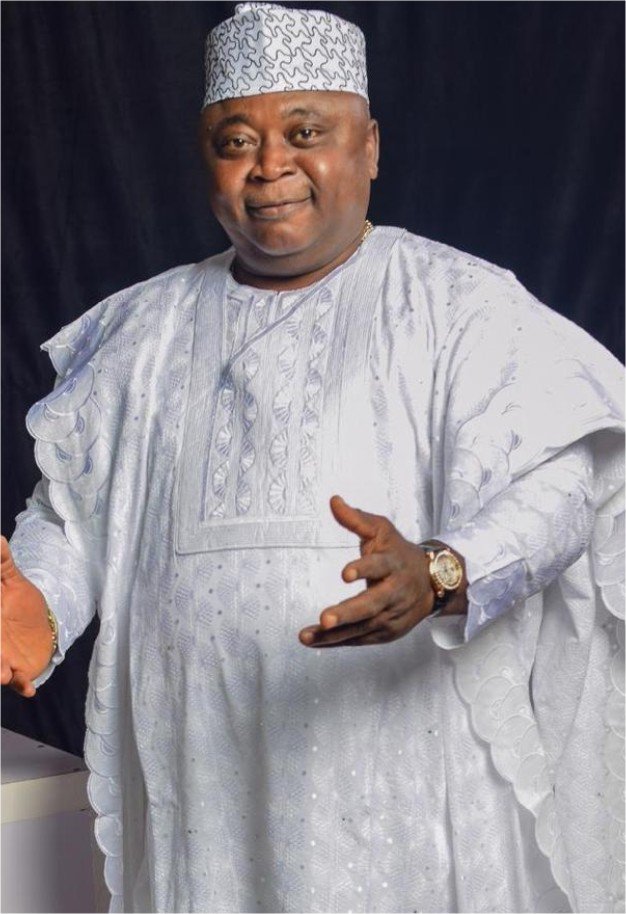 A few days ago, Ogun Labour Party candidate for Abeokuta South Federal Constituency, Hon. Tolulope Philips and his supporters supported PDP.
On February 15th, 2023, Hon. Ladipupo Adebutu met with traditional leaders, chiefs, artisans, women and youths of a stakeholder meeting at Afotamodi Town Hall at Isara, Remo North LG. On 23rd February, Hon. Oladipupo Adebutu took the campaign to Abeokuta South where he rounded off Ogun PDP Presidential, Senatorial & House of Reps campaign. He also took his campaign to Imeko Afon LG. and went to Odo-Jobore where Hon. Adebutu and his wife were confered with the title of Baba Oba & Yeye Atunluse of Odo-Jobore.
There was also a town hall meeting held in Abeokuta attended by Chief Mrs. Titi Abubakar, wife of the former Vice President of Nigeria and the presidential candidate of the PDP, Alhaji Atiku Abubakar. Hon. Oladipupo also led the ITURADE Campaign to Odogbolu LG, and Yewa North where he met Elders, CDA's and various groups in Eggua Community, Yewa North LG. He also met the Hausa Community in their thousands at Atokun International Cattle Market where they declared support for Adebutu. He also visited Ijebu North East, Atan where he met with Traditional leaders, community Development council in the community.
In February, he delivered 500KVA Transformer he promised the people of Ilara Community in Remo North LG led by Hon. Bola Oluwole, PDP Rep. candidate for Remo Federal constituency. During his campaign he told Ogun State people that his philanthropic gestures has suppassed that of any sitting governor of Ogun State. He also donated transformers to Bomojo & Saka Ashiru commities in Ijebu Ode LG. Hon. Dr. Ladi Adebutu will be rounding up his massive campaign this week, in Abeokuta, with a Grand Rally scheduled for Wednesday 8th, March 2023.
Send Us News, Gist, more... to citypeopleng@gmail.com | Twitter: @CitypeopleMagz