As the political season heats up, and presidential candidates are making their intentions known, Hajiya Mariya Mannir Yakubu, the recently appointed National Women Leader for Tinubu Presidential Campaign Organisation, has called on Nigerians to support Bola Tinubu's presidential ambition come 2023.
Speaking to CityPeople, Mariya Mannir Yakubu, said: "She has resolved to pursue the task of her new appointment with the seriousness and trust it deserves". My mandate is to cultivate like-minded Nigerians who are ready to galvanise support for Bola Tinubu's political agenda".
Mariya Mannir Yakubu, who is the wife of the Deputy Governor of Katsina State, Arch. Mannir Yakubu, said she has started mobilizing women who are the voting segment of our population and youths into the mainstream campaign train, in order to awaken their political consciousness and coordinate them for the actualization of Tinubu's Presidential agenda. "I have already started taking Tinubu's success stories to the grassroots," she said.
Asked, what impact Bola Tinubu's presidency would bring to bear in the country, Mariya Yakubu said, he is a selfless leader, whose contribution to democracy will continue to be a source of reference in our national political discourse. "Tinubu has made sacrifices in the struggle to return democracy from military rule, he is a wise politician and a grass-root politician".
She told Citypeople that Tinubu, has all it takes to turn the country around", he is passionate about identifying potentials and mentoring young people for positions of responsibility. "No politician has groomed a crop of fine politicians, technocrats and policy makers like him, he is also a unifier and a pillar of Nigerian Unity.
Mariya Yakubu, who is also known as Mariya Buhari, in political circles said, Bola Tinubu, is not only the leader of the All Progressive Party (APC), he is the godfather of politics in the southwest region and by extension Nigeria. "We need such a man to mentor more young generations to enable them to take over the leadership of the country. He is also a nation builder a man of political diversity and trust. "He has no rival in the 2023 presidential election," she said.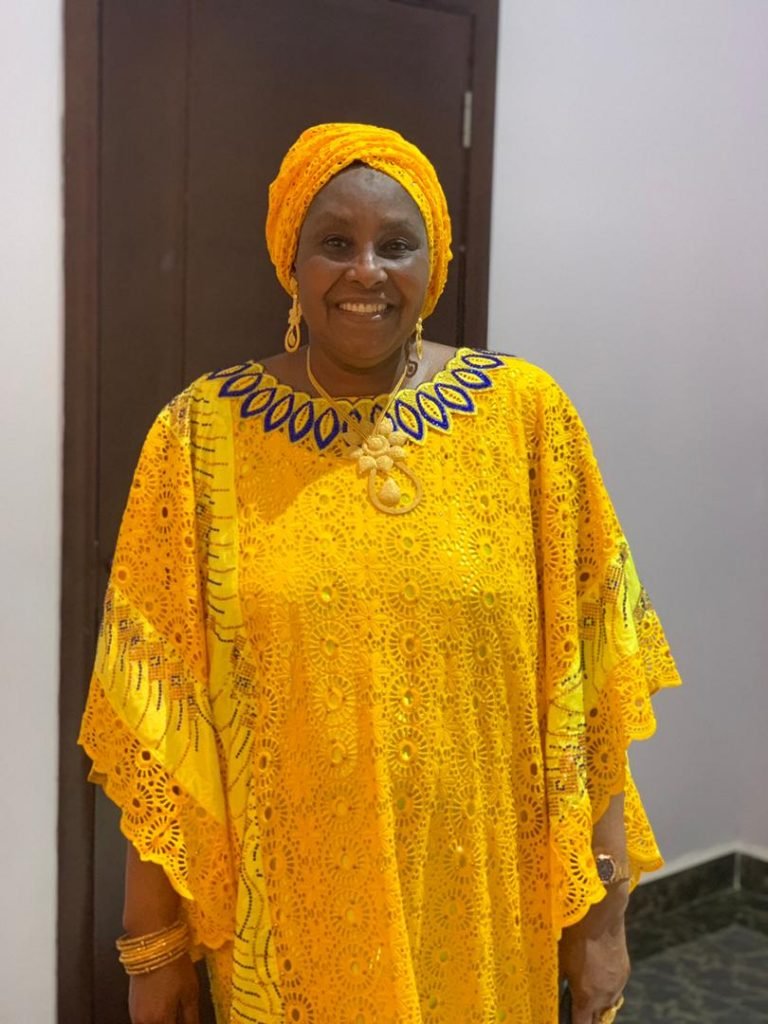 As a seasoned politician, she observed that the country needs a man like Tinubu who is vast in politics, economic management, human capacity building, provision of critical infrastructure, foreign policy and diplomacy. "I support his political ambition out of his merits, his competence and ability to make our country better".
On how she got the nickname, Mariya Buhari, she said it is because of her dedication to President Buhari's political campaigns since 2002 to date "I am from Katsina State and married to a veteran politician too".
Reacting to the public resentment of President, Buhari's government, Mariya told Citypeople that Nigerians are difficult people and hard to please. We always have reason's to complain. "We don't praise our leaders when they occupy a seat until they leave. This is what has happened to previous leaders. "By the time Buhari finishes his presidency in 2023, Nigerians will hail and praise him for what he has done to fix this country, which people are not acknowledging now" she concluded.
Asabe Ndoma
Send Us News, Gist, more... to citypeopleng@gmail.com | Twitter: @CitypeopleMagz