Highly talented movie star, Bimbo Ademoye is currently rated the hottest face in the movie industry.
Many movie producers will do anything just to feature Bimbo in their movies. She is not just talented but also creative and unique. One major factor that also places Bimbo above her contemporaries in the industry is her versatility. She can interprete comic roles perfectly, as well as normal roles in movies. Within her short journey into the movie industry, she has been able to make her way to the top through hardwork and determination.
Most of her roles in movies are always master pieces, as she interpretes her roles so perfectly. Her role in the award winning movie titled "Anikulapo" by Kunle Afolayan is still trending. Many, including her colleagues in the industry have applauded her for her brilliant script interpretation in the movie.
Bimbo was recently asked what has brought her far in the moie industry and she had this to say. "It is totally the grace of God, and not about consistency because you can feature in 100 movies and nobody will even notice your role and effort but once God's grace is involved every single role is appreciated by fans and the audience".
She also added that in every movie role, "I read my scripts very well and start to imagine myself in the roles before interpreting it. Then as per the movie Anikulapo, I put my whole sweat and blood into it hoping and praying it will turn out well, and the result actually paid off".
Many will say Bimbo Ademoye is a natural comedian and her roles in the following movies Sugar Rush, Breaded Life, Rofia Tailor, Loran and Selina can attest to the fact that she is effortlessly hilarious.
She is also one of the trending faces on NETFLIX with movies like Sugar Rush, Anikulapo, Breaded Life, Nneka The Pretty Serpents, Dear Affy, Ayinla, Gone, Tanwa Savage, Light In The Dark and a host of others.
Despite her huge success in the movie industry, Bimbo has remained very humble and simple and this has attracted so many people to her. For many who don't know, Bimbo shares a very close relationship with her father and he has supported and encouraged her in her chosen career.
She was revealed in her interview with City People "my father has always supported my career, he took me to my first audition, he raised me alone as a single father. I also have a sister.
He has always given me all the necessary support and encouragement I need to go on with my career.
He is my support system and I am very grateful and blessed to have such a father".
Bimbo had always had strong passion for acting from tender age and got involved in stage plays, later on in life, she decided to pursue a career in acting and attended several auditions with her father's support and encouragement.
She eventually began her acting career in 2014 through her mentor Uduak Isong Oguamanam, whom she often refers to her mummy. In 2015, she featured in a movie produced by Isong titled "It's About Your Husband". Her role in the movie by Isong "Back Up Wife shot her to limelight" and since then, this pretty actress has remained at the very top of her career.
She is beautiful and her acting skills is remarkable and she is one of the most loved screen goddesses in the industry today.
Bimbo is very good at what she does and that explains why she has become lots of Producer's favourite. She also gave a standout performance in the award winning movie "Sugar Rush" a critically acclaimed comedy by Jade Osiberu, it grossed 100 million in Janaury 2020, just a month after its release.
In the course of her successful career she has bagged lots of awards and nominations. She was nominated at the 2020 AMVCA for a Best Actress in a comedy series award. She won 2020 Best Of Nollywood Awards for Best Actress in Supporting Role (English) and others.
She is presently one of the biggest stars in Nollywood with lots of endorsement deals such as Brand Ambassadors of Getfit, a waist training brand and a brand ambassador of Middlechase, a real estate and property company.
She also influences for brands such as classic organic, weightloss by Mma, Jenny's Glow amongst others.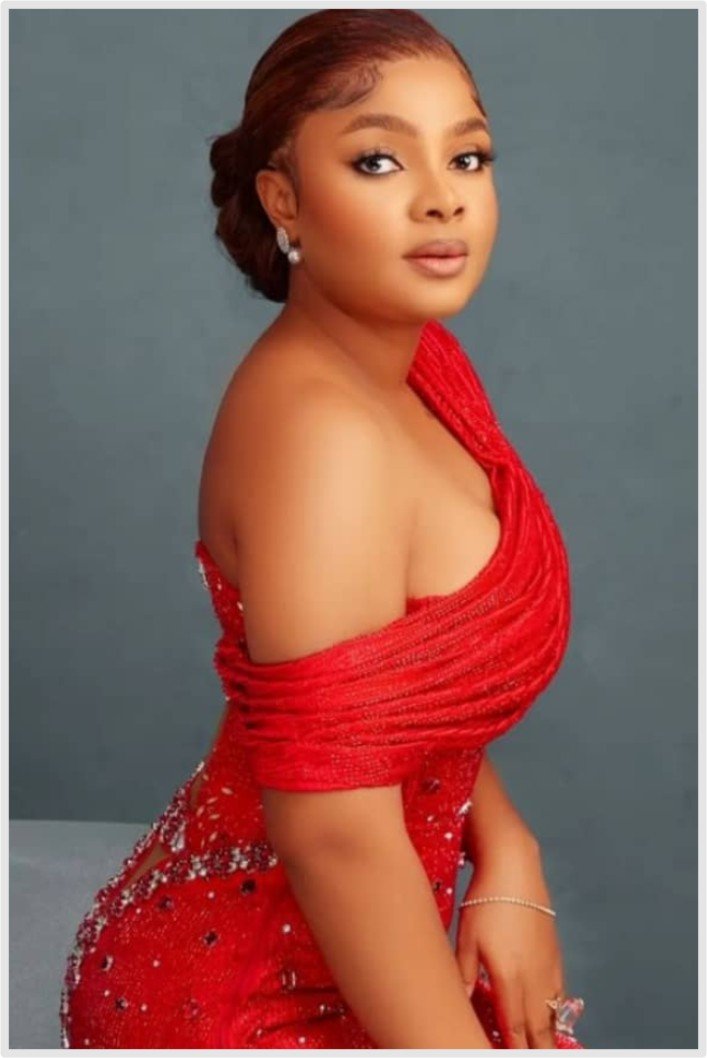 – Biodun Alao
Send Us News, Gist, more... to citypeopleng@gmail.com | Twitter: @CitypeopleMagz