Ravishing beauty Bukola Ojo, is an actor, producer, event manager, and the owner of Blu Crystal management. For over a decade that she has joined the movie industry, she has remained a force to reckon with and has been on top of her game, featuring only in blockbuster movies.
Her classy look can pass for any role, and she's got the versatility to play roles effortlessly. It will interest you to know that despite being in the movie industry since 2008. Sassy, as she is fondly called has not been linked to any scandal. She has lived as a role model to many people in the industry and to her teeming fans.
She recently spoke to Sunday Adigun, Head of Citypeople TV on how she got her stage name Sassy and how she joined Nollywood 13 years ago
How did you get the name Sassy?
Sassy came about when I was in the University. Sassy means courageous. My friends call me the sane because they feel I was outspoken.
How did acting start for you?
I started acting since my final year in OSU back in 2008. I took a picture as a model back them and veteran actress Jaiye Kuti saw my photo and requested to have me in her project. It was like a dream.
She said the photo at a studio and asked if I could speak Yoruba.
Eventually I featured in Ewon Laafin, which was her first movie, and the rest as they say was history.
After Ewon Laafin, I did a couple of other movies and left. Then I came back for another Jaiye Kuti's movie. So after then, I have been getting jobs, Sometimes I reject some if the movie roles because I don't want to be stereotyped into one role. I want people to always see various sides of me.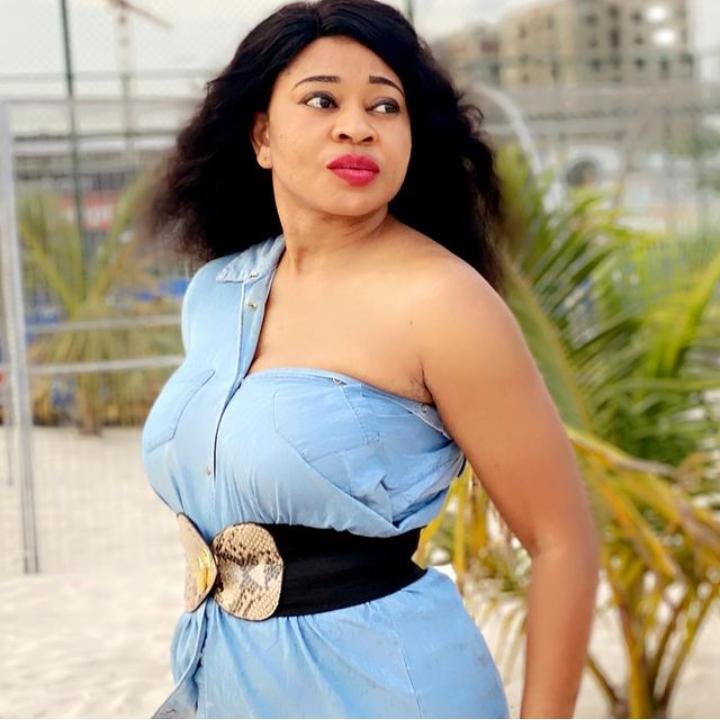 At a point I decide to produce my own movie. The first movie I produced was Sassy. The second obe was Ere Ife. It's about a girl who was abusing her boyfriend and they thought it was the boyfriend that was abusing her.
I have done a couple of movies but I think people really like Sassy, because people really called me after the movie. Then Checkmate is another good movie people commend me for.
How do you handle fame?
Really, I'm a very private person. I don't really go out apart from when I'm on locations. The little times I'm out I see how people come to me and say, hei, I know you!, but  it has been cool. I don't really have issue with paparazzi for now.
Send Us News, Gist, more... to citypeopleng@gmail.com | Twitter: @CitypeopleMagz