Dr. Stephen Akintayo is a global player in the corporate world. He juggles so many roles and he is doing well in all, which includes Real Estate. He is the Chief Executive Officer at Gtext Homes Limited, now Gtext Holdings. He is also the Lead Consultant at Stephen Akintayo Consulting.
At the moment, Gtext Homes Limited owns estates in Ibeju Lekki, Lagos; Atan, Ogun State; Ikorodu, Lagos and Abuja. Gtext Homes is a multibillion naira real estate company with a goal of having over 200 properties, spread over Africa by the year 2035.
Stephen is also an ordained Pastor with Living Faith Church Worldwide. Recently, he spoke to City People Magazine Publisher SEYE KEHINDE about his success story. Below are excerpts.
Over the years, you have built a solid reputation for yourself as a motivational speaker, real estate guru and business coach. How do you juggle all these roles?
It has not been easy combining my various roles.
I have a wonderful wife who brings peace of mind. I also have a fantastic team who makes sure things are done excellently. They have made it easy to juggle all various responsibilities
Kindly tell us your story. How did you start out?
We started as a registered company in 2008. We started as a digital marketing firm.
As at 2015 we had become a household name and started having several big clients including presidential candidates. At this point I asked myself for the next step and I went to Silicon Valley, saw google campus, FB and apple campus and then I realized the entire Tech industry is heavy on Real Estate as it's the backbone behind big companies.
We said we need to build a business on something solid.
In a training, I said I need to go into real estate and a man in the audience said he has a number of acres and will allow me pay as I sell.
I started as a Seller and now we have over 30 estates all over Nigeria and also have presence in Dubai, UK and USA and our name is now Gtext Holdings
Tell us why you went into real estate.How did you start? And at what stage is your real estate business today?
Our real estate journey was because we realized real estate is the foundation of every economic activity.
We said we needed to go into a business that by it's nature can have strong financial base for any sort of expansion.
The vision is to be as big as we can, globally.
Our vision is to make sure we redefine real estate globally. The visions are dearing and we hope Gods gives us grace to accomplish it
What do you derive from motivating other people,especially the young ones? Is it all about creating a new set of leaders?
I'm a young person and it breaks my heart to see people struggle so I'm always asking how do we make things better.
I'm of the opinion the youths have been robbed of their future by bad government policies. The days of youth are of hope, vision but it's been snatched by the ways things are done in the country.
If GOD can lift me up, I must let them know they should have hope.
It's about raising leaders and millionaires and billionaires.
The visions is not about me but creating a revolution of financial freesom.
At the end of the day,who is is Stephen Akintayo? And how is he trying to positively affect his society?
I am the author of 37 books, a Dad and husband of 1 wife.
I want to be remembered as the man who democratized wealth. Who made people see that anyone can be wealthy irrespective of background or location.
I was born poor but want to leave a richer society when leaving this earth. I want to do it beyond my immediate family.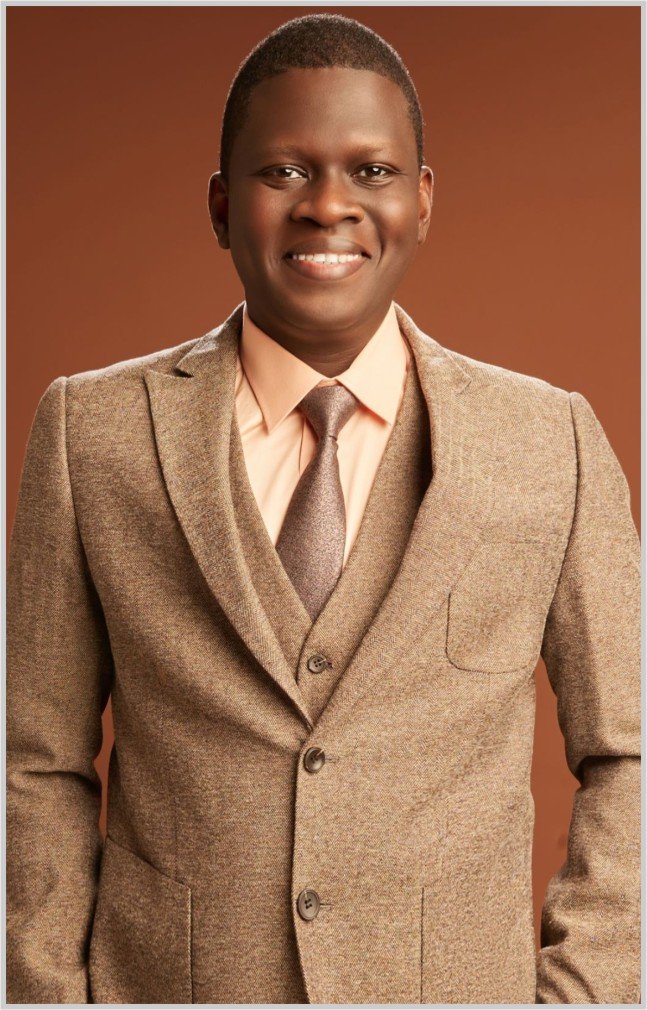 Send Us News, Gist, more... to citypeopleng@gmail.com | Twitter: @CitypeopleMagz