•Skit Maker, SAINT BILLINGTON
It is no longer news that Nigeria ranked amongst the top 5 happiest countries in the world. The Nigerian comedy industry is a significant aspect of the entertainment industry. And it is one of the most profitable industries today.
Content creation or skit making is now making more waves in the industry where thousands of youth in Nigeria generate income from.
You don't need to have a large camera set up, your smart phone can generate millions of naira from any location.
Comedy skits are going viral on the Internet and these skits have made millionaires out of people. All they have to do is create amazing contents for people to watch consistently.
One of the fast rising Instagram comedians is Bello O. Bellington.
This Internet sensation who is simply known as Saint Bellington on Instagram is popular for putting on a chefs hat in all of his comedy videos. He has over 54 thousand followers on Instagram and is one of the funniest Internet comedians in Nigeria.
In this interview, he spoke with City People's, Iretiogo Oloyede on how working with big names in the industry boosted his career. Below is an extract from the interview.
Good evening, can you please introduce yourself?
My name is Saint Billington, I am a content creator.
You do comedy skit on Instagram, when did you begin?
This began a long time ago when I was still in UNI. I went to the university of Benin, I have always been a fan of Theatre Art and that's what I wanted to study but then I ended up studying another course so I was looking for a way to still showcase my talent. But the fact that the kind of course I was doing then I couldn't actually do acting but I saw social media as a way for me to show case the talent that I have.
What actually motivated you to skit making?
I love and enjoy acting, I started acting as early as secondary school days. I have invested a lot into acting so its something I love naturally to do and you know, in this industry you have to create a name for yourself. Once you have a phone, you can create a name for yourself on social media.
There are many skit makers on Instagram, everyone is now making videos, what can you say about that?
The truth of the matter is that in every profession we have a large number of people there too. Let's take music as an example, we have a lot of musical artistes in Nigeria. One thing about content creation is that there are a lot of different skit makers. Like a saying "the sky is enough for birds to fly". As long as you have audience and your audience love what you are doing, then why not continue with what you are doing?
Is there a difference between stand up comedy and skit making?
Yes, there is a difference between the two. A stand up comedian is a person that stands up to crack jokes to an audience while a skit maker dramatise and visualise their own content for their audience. Before you can watch a stand up comedian, you have to go to shows and events but when it comes to skit making you can sit in the comfort of your home and watch a comedy skit, you can be inside a car, you can be inside a bus. These are the differences between content creating and stand up comedy but now stand up comedians are venturing into skit making which is a welcomed development.
There are a lot of skit makers who cannot really face an audience and make them laugh, some of them might be audience shy, what's your take on this?
It is true, I can affirm it that most content creators are really shy people. Some people feel, because the contents creators do madness online that's how they are, but if you meet some of us face to face you will know that they are totally different from what they portray online. It is a different thing when you are behind camera and when you are trying to make a whole audience laugh right in front of you. When you are shooting a content, you have limited number of persons but when it comes to stand up comedy, you have a large number of audience so they are two different things.
What is your biggest break in skit comedy?
I have had big breaks, let me just mention a few of them. Some years back when Basketmouth wanted to host a show in UNIBEN, then I was a students there, I did a video for him and the video went viral. Basketmouth followed me, we spoke and the show sold out.
The second one was when I mimicked Broda Shaggi, the video also went viral and a couple of other times too.
How many years have you been a content creator?
Four years.
What have you been able to achieve those four years?
It has not been easy but I can assure you that I am okay. I studied International Relations and Diplomacy and I know that by the virtue of the course I studied, that not everyone can be an ambassador of a country but with what I am earning, I am earning more than some people that are doing monthly or salary work, so I am okay, I haven't gotten to where I am going, but where I am now, I am doing very great.
What is the most challenging moment you have ever had in skit making?
That was when I newly moved to Lagos. Shooting in Lagos is more technical than in Benin. When I was in Benin, I would just gather people around and shoot, but in Lagos you have to transport people, you have to pay Uber, do this and that or you have to pay some people on set. Then also wherever we are shooting, area boys will just ome around to disturb and ask for money and all that. I feel like its more technical in Lagos to shoot content unless it is an indoor content.
What is your happiest moment in making skit?
That was when l made my first $1000, almost $2000 for a content I posted, I think that's one of my happiest moments.
Every skit maker has a unique style, what's your style?
I am someone that is unique, I do more of plot twist, impossible skits. You can check out my page, you will see some of the stuffs I post. One thing I have learnt over the years is that even if you have a niche, at a point in time that niche might grow faded and people get tired of it, so subsequently you have to make sure you are changing your content. It is just like music, let's use Wizkid as an example, is this the way Wizkid sings before? You have to develop, learn more and improve yourself. My own contents vary.
Who is the biggest comedian you would like to work with?
I have virtually worked with a number of known comedians.
Among those comedians, who is the biggest you have worked with?
Basketmouth, I have worked with a whole lot, so far it is content creators. Content creators love to collaborate, by virtue of that I have collaborated with a lot of content creators.
Where do you see yourself after ten years?
10 years? Then I should be more versatile when it comes to content creation. I want to see myself do movies too. I have done quite a number of movies but not the way I want, I still want to venture more into movie production.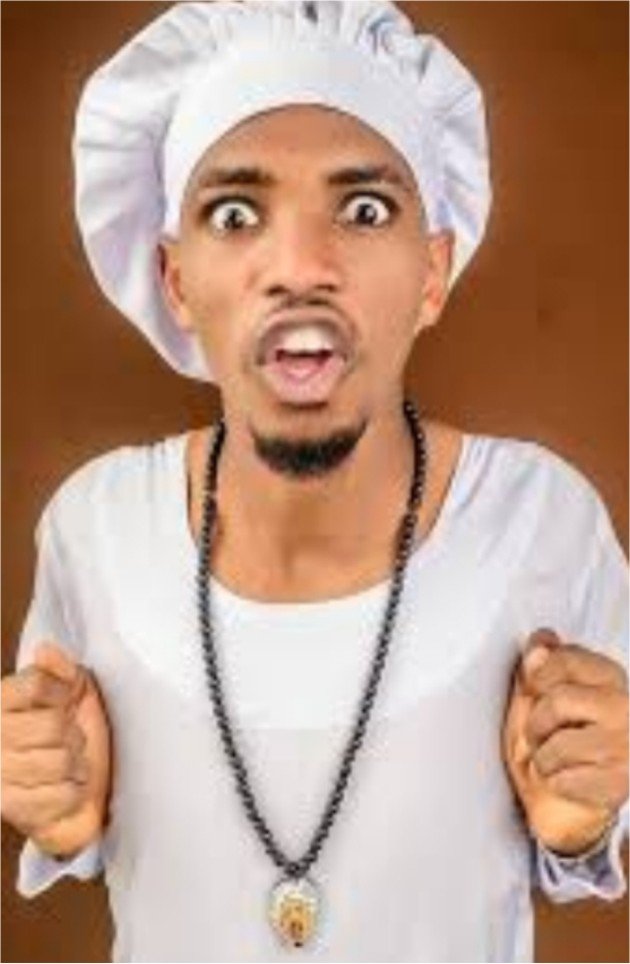 Send Us News, Gist, more... to citypeopleng@gmail.com | Twitter: @CitypeopleMagz