Herbs are what are natural and you can very well take help of these herbs for weight loss. Have you ever thought why people in the past were not so bothered about getting fat? Why obesity was not a problem as it is today? From the time, onwards when people started processing natural foods and leading life which lacks physical movements, they also started gaining weight. Even today if you talk to someone who has lost weight, you'll be told of lots of herbs and natural foods along with exercises that had helped them in losing weight. So, why not you too know about the top herbs for weight loss. Only knowing is not enough. Act on this. Adopt these herbal remedies for weight loss and get in shape not instantly but with lasting effect! For this reason, City People NOSA OMOREGIE and DANIJI EMMANUEL spoke with Ruby Sparkling Herbspa C.E.O, Babafemi-Francis Olubunmi on her choice of 100% herbs for her products and how she was able to lose over 30KG in just 3 weeks strictly on Herbs. The pretty young entrepreneur welcome us with open arms into the knowledge of herbs that she had learnt. Her Herbspa which is just 2 years already boasts of some of the top citizens as clients. Enjoy Interview below.
Let's meet you
I am Babafemi-Francis Olubunmi by name. The CEO of Ruby Sparkling Herbspa. A graduate of English Education. I'm an Aesthetician, a skin therapist and an herbal practitioner.  I'm from Ondo State and I graduated from Obafemi Awolowo University.
How did the Herbspa business start for you?
It's an interesting story. It actually started from myself. Before now I used to be very big. Back then in school, my friends used to mock me by calling me "rubutu", that was how bad it was for my size. With a zeal to trim down my size, I tried a range of various products and none came out effective for me. So, I took a further step to travel out of the country and seek remedy elsewhere. I decided that, this time around, I would have to learn it myself and ensure it is all natural. So, I learnt how to gather and mix herbs. This was in Mexico and Ghana. I returned home upon the saying that Charity begins at home and I tested the herbs on myself and within weeks I was all down to my desired shape and size. The result was so overwhelming that people came out in numbers asking me questions like, "What happened? What did you do? How did you do it? and so on?" So, that was how it all began for me. An addition to it was the part where I worked on my Skin too. Though I wasn't dark but I was able to tone my skin and have it on balance. I need to add this, I went from 96kg to 65kg in just 3 months. That's over 30kg loss.
So, what led to you opening the Spa and starting the business?
Like I said, I learnt the rudiments of herbs and how it works for weight loss. It worked for me, so why should I keep it all to myself? I started the Spa business not for myself anymore but for others who need it just like I needed it. People can lose weight in weeks naturally using only herbs and not products that contain chemicals and result in side effect(s). Same applies for their skin. They can tone their skin using 100% herbal products.
Tell us about Ruby Sparkling Herbspa
Ruby Sparkling herbspa is a beauty haven that specializes in therapeutic skincare, weight modification, through the use of carefully selected herbal recipes and pure organic extracts. We provide variety of wellness packages, which builds an oasis of calmness, replenishment & beauty therapies suitable for all body types and gender. With experienced aestheticians who are devoted to customer's wellbeing and satisfaction in terms of skin integrity and revitalization, along with a structured weight loss and detoxification program. Ruby Sparkling Spa provides an escape from day to day stress, with their complete signature spa treatments that exfoliates, bathes, massages, and wraps clients in therapeutic herbs, leaving the skin flawless like a newly born. Situated in the heart of the Mainland, Ruby Sparkling herbspa is unarguably different from others in the same business as it boasts of numerous existing results from clients.
Can you let us in on the services you offer?
Our services are 100% herbal. I really like to emphasize that fact. It's very rare to see a spa that operates 100% service in the country. We offer Body Spa Treatment and we have professionals who are well trained available to serve you. Massages, Facials, Skin care like I said earlier, same as the weight Loss management, Diet Kitchen, Holistic Herbal Remedy, Beauty & Herbal Institute and so on.
For how long have you been running the Spa?
For 2 years now.
What were the challenges from when you wanted to start, when you started to this present moment?
Did I really have any challenge? I am not sure of that. I believe the major challenge for every SME is breaking into the market, and that alone can I consider a challenge for Ruby Sparkling Herbspa, considering that we just started 2 years ago, even though we have grown tremendously from when we started. I started from inside my room to the beautiful space we occupy in Ogba now. We are definitely better compared to when we started but we won't stop at that, we are going to be better and better till we the best with our services. My goal is to expand my reach to various part of Nigeria and the World and show them the wonder of 100% herbal compared to other chemical-mixed products.
Why Herbs?
Why not herbs? I wanted something that wouldn't have a side effect. Herbs are natural. They are don't give you side effects, unlike products that are mixed with chemicals. I am living proof. I tried these herbs on myself and it worked without side effect. So why not herbs? We've got Weight loss products that in 2weeks you would start to see results. With our product, one can lose up to 7 to 10 KG on a minimum in one month.
Your Diet Kitchen seems to be an interesting service. Enlighten us about it
Everything start with your intake. Most people gain weight from what they eat. What we eat takes about 80% of our total wellbeing. With the Diet kitchen, we plan their meals for them. It's basically meals that we prepare for people who want to diet. We specifically count calories for dieters and ensure we provide them with the right proportion in what they want to it, be it Breakfast, Lunch or Dinner. And it's quite affordable, between 1800 to 2000 Naira per plate.
What stood Ruby Sparkling Herbspa out from the crowd over the years?
It's the herbs. You can't go wrong with herbs.
So, what's next for Ruby Sparkling Herbspa?
The next plan is to expand. Get a bigger space to accommodate a Gym Facility and other range of services.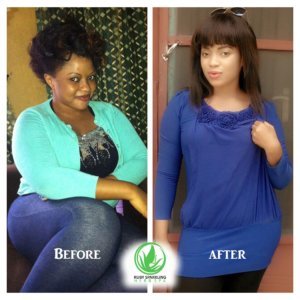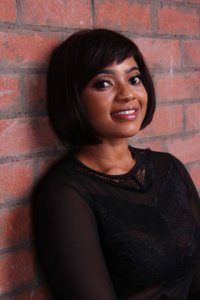 Send Us News, Gist, more... to citypeopleng@gmail.com | Twitter: @CitypeopleMagz