On Saturday 24th September 2022, Nimota Care Foundation was launched in Lagos. The foundation was set up with the sole aim of reaching out to people in the society, bridging the gap between the poor and rich, making lives easier for the less privileged children, caring for the aged ones in the society, irrespective of their regions and religion across the country. It also gives educational support to the less-privileged so as to attain their desired dreams and goals in life. The foundation also renders health-assisted services, ranging from free eye-tests and eye care, free oral check – ups, dental treatments and oral health, blood pressure tests to the aged and the entire populace in the community.
It organises interactive games for aged people to alleviate depression and anxiety. It also sets up physical exercise sessions for aged people to keep them active.
The foundation has had impact on the lives of over 25,000 people from various backgrounds in the society, which includes the aged, widows and widowers, children, and young people through direct charity activities. .
It highlights those parts of the society that are broken, so it can help them in all possible ways to regain hope and flourish in life.
The event was well attended by the members of the foundation, who wore their white shirt which had the inscription and logo of Nimota Care Foundation cleary written on them and blue aso-ebi Ankara. The women were dressed in wrapper with the team shirts, while the men wore matching trousers to suit theirs
City People's Titilope Oshunlalu and Femi Adeleke were present at the launch and bring you snippets of what went down at the event. Enjoy it!
The event started at 1:23 pm on Saturday, 24th September, 2022 at The Event Center, Alausa, Ikeja.
The MC of the event was the famous popular Yoruba MC and comedian, Asiwaju Akeem Oyebanji, a.k.a Enudunjuyo. The MC was spontaneous. He spoke so many Nigeria languages to get the attention of the aged men and women.
The opening prayer was conducted by Chief Yunnus Bolaji and Pastor Akinola Fashawe.
There was medical check up at the gallery of the hall, people were going there to check their BP as the event was going on.
The members displayed their skills to guests as part of activities they normally do in the programme. There was exercise in the morning, playing of games and check up. They also recited the Nimota Care Foundation anthem.
Speaking at the event, the CEO and founder of Nimota Care Foundation, Alhaja RAJI GABARI explained the reasons behind the foundation. She said: "as we get older, many individuals become abandoned in their various houses and this gets the elderly depressed and anxiety sets in, there is no provision for the aged in Nigeria. I am a social and health worker, it's my obligation in consonance with my profession to create something that will benefit members of the community and also working in the professional field in social world, I noticed this as a social problem affecting Nigeria, the elderly are abandoned, not catered for, Nigeria has resources, but it's not being spent in the right direction.
We also have to be mindful that these aged individuals who are majorly retirees, have virtually no income and those who have income don't get it regularly, so I said to myself, how can I be of help, how do I support them in my own little way to feel my impact in my country?
I lived abroad for over 45 years, also note, if you hire a househelp to take care of your aged parents in the house, the help may maltreat your parents and your elderly parents will not want to complain as the help may not take care of them properly, so, you see them being quiet and unhappy, so, last year September 1st, I decided I wanted to open a day programme, I moved around and mingled because what we do in the programme is basically to mingle with your peers and the eligibility is, you have to be 60 years and above.
You also have to be suffering from diabetes and high blood pressure, which are the 2 major illnesses that kill our aged ones faster, but they are not being focused on and majority of these people cannot afford the medication. The foundation buys the medication for them, which was why I set up the programme, I have my business plans, I wrote it from the scratch. My business is registered in Nigeria. So that the community can benefit from it and if funding comes in, I can expand to other areas in Nigeria.
As you can see the aged here, I have inherited them and they have inherited me, we monitor their blood pressure and sugar level everyday, we have registered nurses and a pharmacist who works from Mon to Fri 9am – 5pm and we also have 3 frontline staff that caters for them, I mean people who make their food, we also have interactive games to boost their memory because as you get older, you become forgetful of certain things, because your mind is dormant.
In order to continue to have the brain functional,we have the following games, Ludo, Ayo Opon, Cards and varieties of programs that I put in place for them, we also offer 30 mins daily exercise which is very functional. For this aged people,even among us in our 50s, it's very essential for us to do daily exercise, so we provide daily exercise for them so they can function more effectively and live a healthy life, even though government is not supporting, I thank Almighty Allah I have been doing the funding in the last one year, 80% comes from my pocket and 20% from donors.
I want the government to support this programme, to have a real social work, Nigerians are not practicing social work the way it should be, I can help the government to put it together, to put in a welfare system that supports the aged, let us start from the aged,the reason why I am more particular about the aged is because they have contributed alot to the nation. They have worked hard, some of them have not even gotten their pension, how do we want them to survive without money or care?
As you get older, if you are not well kept, you deteriorate faster than your expectation. I have said it, government can follow my footsteps. I don't mind I can help them to put it together, they don't even need to give me money, I will tell them what I need. Government officials have parents too, how do they take care of them? In my programme, we have over 40 members, but we have 24 permanent members that I support with the help of my staff, my senior sister and my friend Modinat. So, I coordinate the programme from Canada, You may want to know how I get my members. When we first started, I hired the staff. I told them to do visibility studies,go to Churches, Mosques, etc and inform them what we are doing and all they need to know about the programme, to my surprise we have them in huge numbers,my staff called to inform me that the numbers are increasing.
Meanwhile as at then, my budget was only for 12 people and we had them in their 100s, so, I said maximum is 24 members, as you can see they are more than 24.
By His grace, God has been helping me but, I want to expand,which is the reason why I am calling on government to assist me, I know government will do it more than me, I also plan to build a Church and Mosque, a prayer room and entertainment area for them as well, also in the future, I plan to open like a group home for them and when they pass on the foundation will cater to their burial, so those are my long-term goals. Right now, my foundation is in my private house, 4 Liasu Seriki Street, Off Taiye Bello Akute, Ogun State Nigeria. I live abroad, the maximum I stay here is one month, so, I decided to give my house to God to use, and God has been managing the house for me, we also give them multivitamins, you can ask them,when they first came here, they were deteriorated, but, they are okay now."
"I have a long waiting list, so, I am calling on government or those in authority of such programme to put something together.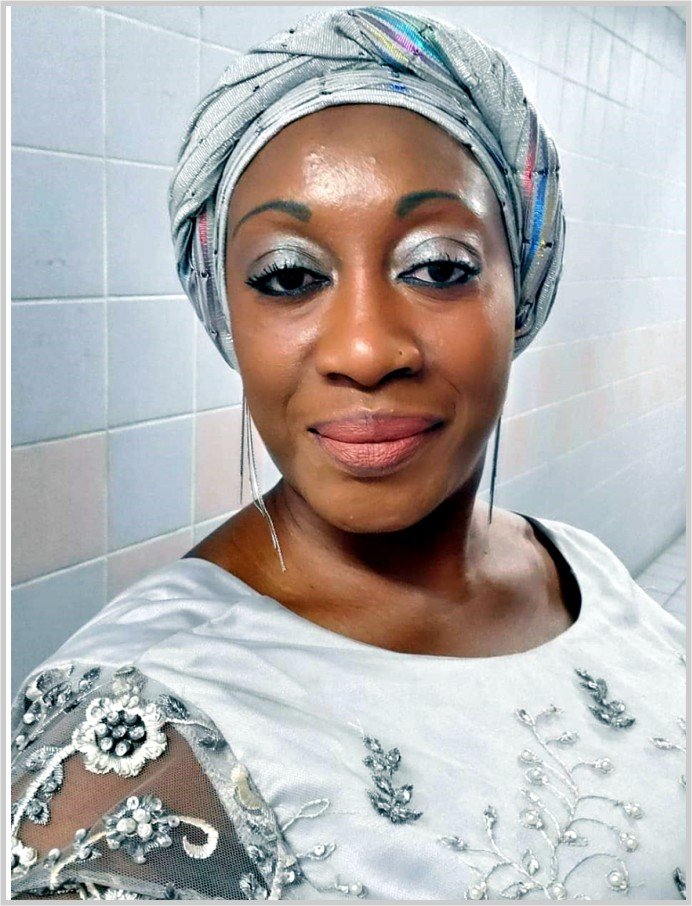 My Nigerian mobile no is 08026373035 and website is @nimotacarefoundation.com.'"
ATTENDEES
Oba Adeshola Gbeleyi (Alakuko Kingdom), Pastor Fashawe Akinola,Chief Imam Yunnus Bolaji, Mrs Omotayo Rabiu,Sunshine Ladies Club, Mrs Shola Keshinro, Alhaja Afusat Omotayo, Otunba Ademola Otolowo, Mr Moyegun, Mr Abiodun Owolabi, Mr Korede, Mr Donatus, Alhaji Ibrahim (Seriki Akute) Mr Ibrahim, Mr Otusanya, Prophet Ogunsanya, Elder Adegbola, Mr Odubanjo, Mr Oladoye, Effisy MC, Boyeke from Faaji FM, Mrs Silifatu Olubiyi, Mrs Faderera Alake, Janet Oloyede, Mrs Afusat, Yemisi Olagunju, Iyabo Lateef, Odubanjo, Mary Balogun, Adefunke, Iya Afin Ayodele, Mrs. Kemi Akinade.
Send Us News, Gist, more... to citypeopleng@gmail.com | Twitter: @CitypeopleMagz