There is a dying breed of literary gems, and Nigeria just lost one more. This particular stone in our pool of history is rare, and possibly the kind you discover once in a generation; made of literary brilliance, sheer hardwork, and unbridled love for an ailing society — he was Adinoyi Ojo Onukaba.
From his days at the University of Ibadan, up  until his time at the University of Abuja, Onukaba was an embodiment of boundless possibilities, and focus for a better life for his people.
So humble! So passionate! The tears won't just stop flowing.
The playwright graduated with a B.A in Theatre Arts from Ibadan in 1982, before moving on to New York University in the US, where he bagged a master's degree in journalism, and a PhD in performance studies.
After his PhD, Onukaba worked with the United Nations in Iraq, where he encountered a seer, who fore-told his own marriage, which went on to become the greatest love story he ever told.
HIS LOVE, LIKE HIS LIFE — TOO SHORT
Returning to Nigeria after his time abroad, Onukaba was seeking three things: love, a fulfilling career, and better life for the people of Kogi. At this time, he was in his early forties, and was "largely single". According to sources close to his family, this was a time when his first wife left him, due to lack of an issue.
"Sometimes in April 2002, I was seated in my office in Ikeja. Lagos, when a tall, beautiful lady in black suit and trouser walked in to interview me for a story she had been assigned to write," he narrated in his book, Remembering Racheal.
He said he "knew immediately that she was the figure the seer had seen in the coffee sediments" back in Iraq.
"She is tall, very tall and beautiful. You will be sitting somewhere and she will walk up to you," he quoted the seer as saying. Onukaba made his move on this 25-year-old lady, and in six months, she became his wife.
Their love story, which he documented in 290 pages of literary awe, lasted seven years, before he lost her to cerebral malaria in 2009. It was love too short.
For the six years that followed, Onukaba preserved the memories of the woman, whom he believed was his destined wife. By 2015, he remarried Maimunatu Aliyu, but it has turned out to be another love story too short.
A BLISTERING CAREER
Through his career, he was, and worked  with the finest journalists in the profession.
Upon graduation in 1982, the 22-year-old served his nation at Radio Nigeria, Ikoyi, before he joined The Guardian newspaper as one of its pioneer reporters in 1983. He later became the news editor before travelling out in 1989 for graduate studies.
He worked as a research officer at the African Leadership Forum, New York, and also served as the information officer at the United Nations Operation in Somalia (UNOSOM) between 1994 and 1995.
Onukaba became a professor of mass communication at the College of New Rochelle, New York in 1997. In June 1998, he was sent to Iraq as an information officer of the UNOCHA.
He and Dele Olojede, co-authored the biography of Dele Giwa, Born to run.
CHRONICLING OBASANJO AND ATIKU
Onukaba was managing director of Daily Times for nearly four years, before he was tapped to be the spokesman of former Vice-President Atiku Abubakar.
He served in the office of the vice-president for only two years, but gave a front row account of the lives of Olusegun Obasanjo as president, and Atiku — despite the friction between both men.
Via his book, The story of Atiku Abubakar, the revered author became the first to tell the world about Atiku's father, who was jailed for refusing to send his son to school.
As a candid man, Onukaba went on to reveal to the world that Atiku dropped out of Nigeria Police College in Kaduna, due to his inability to present a credit-grade in Mathematics.
He also wrote a biography for Obasanjo, chronicling his time from military rule to civillian leadership: Olusegun Obasanjo: In the eyes of time.
THE 'BEST GOVERNOR' KOGI NEVER HAD
Since the return of democracy in 1999, Kogi state has had four governors, the incumbent being Yahaya Bello. Despite the abundant resources, the state has been poorly governed. Many believe that these governors have been moving the state round a cycle of unemployment, and Onukaba, who demanded a better deal for his people, did not fail to speak up.
"Almost all available socio-economic indices on Kogi state point to a troubling steady slide in the quality of life for the majority of the three-and-half million people living in this potentially rich but regrettably poor state," he once said.
He believed what had been lacking in the state could be "the political will to take some tough decisions that will lead to fiscal responsibility, financial discipline, elimination of waste and corruption".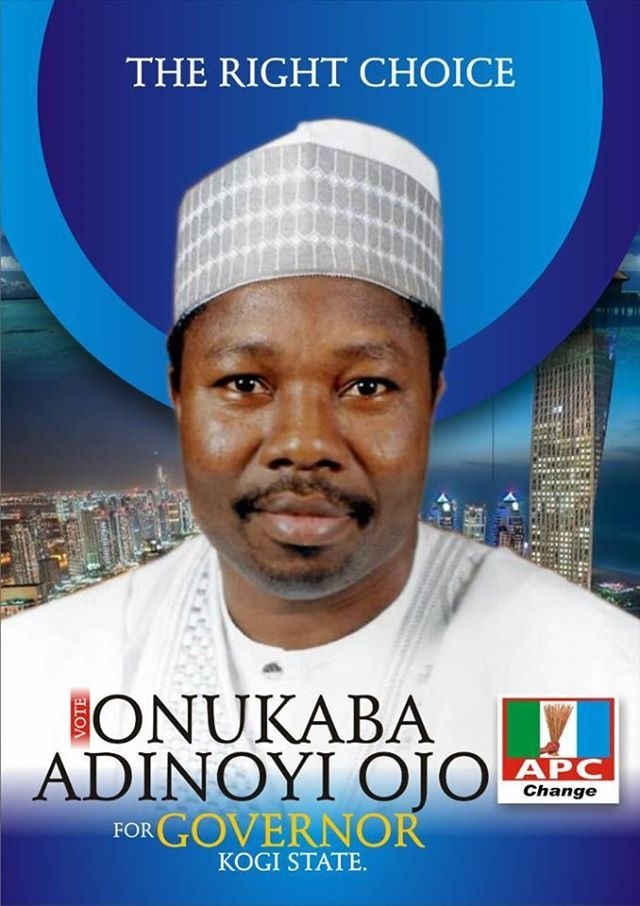 By 2015, he said it was enough! And decided to run for office, under the shield of the All Progressives Congress (APC), but lost the ticket to Bello.
Many had already projected him as the next governor, and possibly the best the state would have seen in two decades — but death came knocking. If he was indeed the right choice, Kogi will never know.
THE PROPHECY OF HIS OWN 'ASSASINATION'
At a meeting with members of Ebira Council, where he was secretary-general, Onukaba discussed security concerns in the state, and how armed robbers chased out of Kogi were making their way to neighbouring states.
He particularly stated Edo and Ondo states as the new haven for those robbers. Less than 48 hours later, he was a casualty of the same situation he complained about.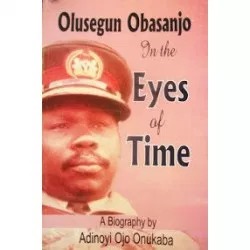 While returning from Obasanjo's 80th birthday celebrations in Abeokuta, he was on the Akure-Abuja route, where he was said to have tried escaping an armed robbers, only to end up with a road accident.
It is believed among his closed circles that his death may have been an assassination, based on the fears he foretold.
The news of Onukaba's death broke exactly a year after the death of James Ocholi, former minister of state for labour and employment, who is also from Kogi, and died in a road accident.
A short life, short series of love, short-lived ambitions, but undeniably a life of impact.
"The hospital encounter was our last. I thank God that I made it there. He would have been deeply disappointed. And I would have been eternally pained If I had missed the chance to say good bye to such a good man. I will miss him. Our family will miss him. We will miss his wise council, his commitment to good causes in Ebiraland and his meritorious services to is country. May his soul rest in peace and May Allah give his family and friends the fortitude to bear the loss," he wrote in honour of Asuku Ibrahim, a revered Kogi monarch.
Now it's time for people to start writing about him too. Sleep on Onukaba, for you would have been 57 on March 9.
Send Us News, Gist, more... to citypeopleng@gmail.com | Twitter: @CitypeopleMagz