SIFAX Group boss, Barrister Taiwo Afolabi is one of the richest Nigerians, but he does not make noise about it. He is also one of the successful businessman in the country today, but he does not boast about his huge conglomerate. Barrister Taiwo Afolabi does not make noise about his accomplishments despite the fact that they are huge and humongous. He is one of the successful businessmen in Nigeria that a lot of young people can learn a lot from.
Not too long ago, this big corporate player, at a lecture delivered at the UCH in Ibadan revealed how he made it in life. He was the guest of UNIBADAN Dental Students Association during their health week held at the UCH in Ibadan. He shocked his listeners when he revealed that from a tender age, the seed of entrepreneurship was sown in him. "I was privileged to be raised by a mother, Alhaja Ayisat Afolabi, who was a first-class trader. I learnt a lot from her because I was also part of her business. I helped her to hawk some of her wares. With the experience I garnered under her tutelage, I made up mind early that I would become a businessman. I appreciate the financial freedom that comes with entrepreneurship.
I remember how my mother had a lot of people training under her and after they were done with their training, she set them up in her own little way. She affected a lot of lives. This was one of the motivating factors for going into business. I wanted to enjoy a degree of financial freedom and comfort so I could also positively affect the lives of others, through employment and socially-impacting activities.
Many people don't even know that at a point in my life I was a newspaper vendor. From my secondary school days right here in Ibadan (I attended Baptist Grammar School, Eleyele, Ibadan), then as a young boy, I would go with my some of friends to some vendors, who gave us some newspapers to sell and when we returned in the evening, they would give us some money (commission).
After my secondary school education, the entrepreneurship zeal was further fired up when I had the opportunity of working with an uncle, Otunba Olatunde Olowu, MD/CEO, Nigerian Express Agencies Limited. I actually wanted to be an accountant because I was quite good in calculations while I was in secondary school. However, I developed interest in the maritime sector when I began working for my uncle who owned a freight forwarding company.
I rose quickly in the company to become the Clearing Manager. Having made up my mind that I wanted to build my business around the maritime sector, I decided to go abroad for further studies. I studied Shipping Management and later returned to become the Head of Operation of the company.
I then launched out on my own in 1988 by setting up Sifax Nigeria Limited. It started as a freight forwarding firm until we get to where we are today. It is now a group of companies with interest in various sectors and presence in many continents of the world. We currently have Investments in Maritime, Aviation, Haulage & Logistics, Oil & Gas, Hospitality, among others.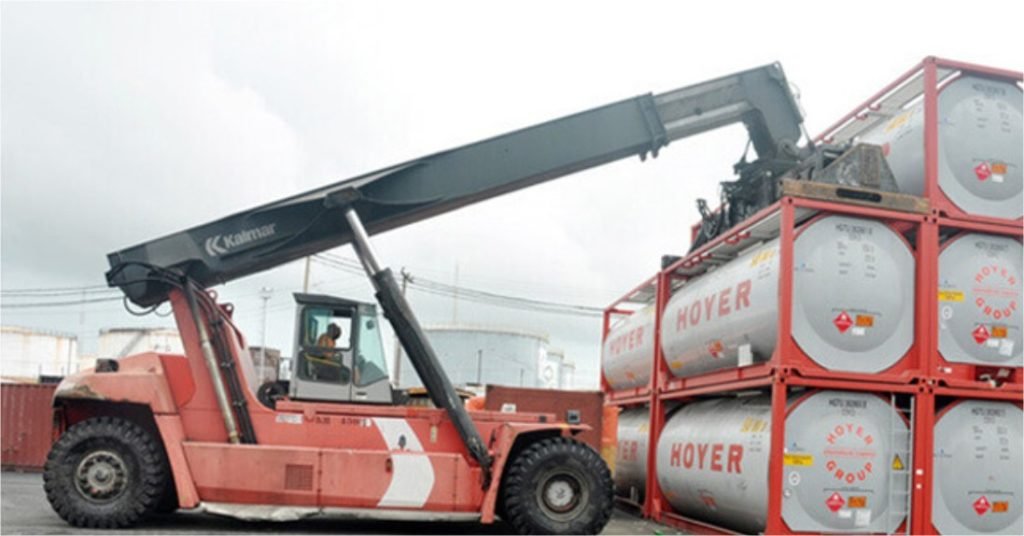 Many are familiar with the success story of Sifax Group today but just a few know the history, the challenges, the frustrations, the outright rejections and downright opposition that we have encountered in the process of building Sifax into a successful brand.
In order not to bore you, please permit me at this juncture to share some of the key factors that have helped me in the course of my entrepreneurship endeavour.
ATTRIBUTES OF A SUCCESSFUL ENTREPRENEUR
1. VISION
Like I mentioned earlier, I was very clear about what I wanted to do —- business. The area where I wanted to play was also very clear to me — maritime. Vision helps an entrepreneur to maintain focus and avoid distraction. At this level, as an undergraduate, who will soon leave this university, I believe by now, it should be settled in your heart what vision you want to pursue and how you want to do it. Are you going into paid employment for few years and then launch out, alone or with somebody else? Or, right after graduation, you are setting up your dental business or other business ventures? By now, that should have been settled. Key Lesson here: You need a vision to be successful as an entrepreneur.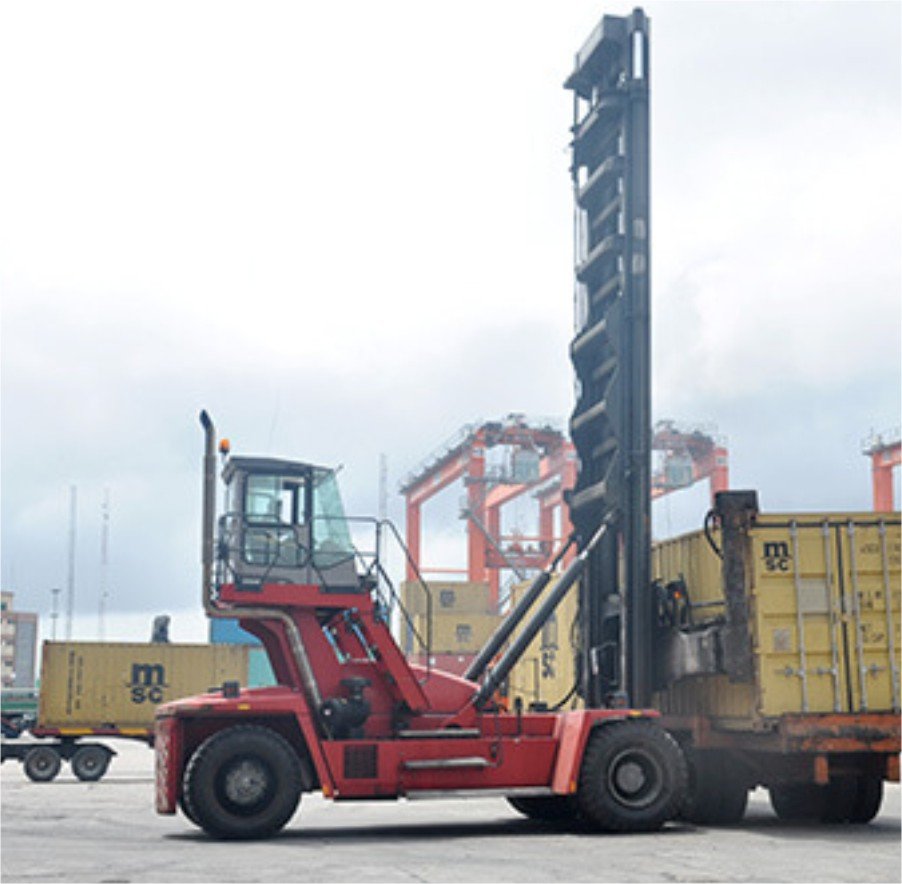 2. PERSISTENCE
First, let me state here that persistence is one of the most important traits for a successful entrepreneur. The reason that we need this trait is because all entrepreneurs fail, and persistence is what lets us get back up.
Ask anyone with cold calling experience … You mark your progress by how many "nos" you get, not by how many "yes". Being an entrepreneur often requires a similar mindset.
We have set up many businesses that didn't fly. An example was a printing press that we invested millions of naira but at the end of the day we didn't make the targeted profit. When we fail, we dust up ourselves and go on to the next big task.
Don't be deflated by rejection, discouragement or failure.
3. SELF-CONFIDENCE
This is the implicit belief you have in your ability, drive and competence in the face of mounting hurdles. If nobody else does, you must believe in yourself. I thank God for this quality. It didn't matter how people under rated me at the beginning, I was forging ahead because I understand perfectly my God-given ability and I wasn't going to allow anybody's negative opinion weigh me down. I forged on.
Believe in yourself that you can turn that dreams of yours into reality, to the extent that the world will marvel.
4. CREATIVE
You must have the capacity to pre-empt challenges and devise workable solutions to address such. Aside, this creativity must also be extended to the way you conduct your business. Do things differently. I thrive in this realm a lot. In most cases, before an idea or business opportunity becomes visible to competitor, we would have moved in to take advantage.
5. HARD WORK
This factor can't be over-emphasized. I picked this trait from both my late mother and uncle, Otunba Olowu, a workaholic man who will resume early and work late into the night in order to ensure that no task that should be done was left till the following day. There is no way an entrepreneur who is desirous of success can escape being hard working. At times, a lot of people wonder how I successfully manage all the companies in the group and combine this with other equally tasking and time-consuming activities I engaged in. Hard work is the key.
CONCLUSION
The current reality of high youth unemployment rate in Nigeria presents a great opportunity for all of you, young people, particularly, some of you here with the high quality of education that the great University of Ibadan offers.
This national challenge can only break us if we resign ourselves to fate.
But if we see it as greatness wrapped in overall of problems, we would have done ourselves a lot of good.
Kindly note that in most cases, great opportunity comes in form of a challenge or problem. Therefore, you must train your eyes to spot challenges and problems around and train your mind and hands to exploit them.
All around you are problems that you can turn into a money-making machine without going through the indignity of roaming the streets in the name of searching for the non-existent jobs.
I see in this hall today, future CEOs of great manufacturing companies, telecommunication companies, big hospitals and blue-chip companies.
Don't limit yourself. Don't disappoint the country because we are all waiting to celebrate your success.
THE WAY OUT
Experience of recent years has shown clearly that we can't rely solely on the government if we are serious as a nation to tackle the hydra-headed challenge of youth unemployment.
A multi-pronged strategy, which must include stakeholders like the policy makers, private sector and financiers, among others, must be adopted to address this challenge.
As pressure is mounted on the government to show credible leadership by delivering on their mandate, which should include more job creation, conducive environments and friendly policies, it is high time that we began to change the orientation of our youth population.
The current mentality of compulsory job seeking after graduation is no longer helpful, relevant and sustainable. Another approach is needed and necessary. This brings me to the main focus of this lecture — entrepreneurship.
ENTREPRENEURSHIP
Entrepreneurship is the development of a business from the ground up. That is, coming up with an idea and turning it into a profitable business. This is one of the cogent and practicable solutions to the problem of youth unemployment in Nigeria. There must be a conscious effort to encourage and develop this initiative. This is the future of the country. The youths need to wake up to this reality and jump on the ship now or else, they might regret not doing so many years down the line.
Let us discuss some key elements of entrepreneurship. I will focus basically on two areas — Business idea and the personality of the entrepreneur.
At the heart of every entrepreneurship endeavour is the BUSINESS IDEA. This idea is to a business what a foundation is to a house. The foundation must be solid or else, the house would come crashing down one day.
Send Us News, Gist, more... to citypeopleng@gmail.com | Twitter: @CitypeopleMagz