Imagine a gender-equal world. A world free of bias, stereotypes, and discrimination. A world that's diverse, equitable, and inclusive. A world where difference is valued and celebrated. Together we can forge women's equality. Collectively we can all #EmbraceEquity.
From my dear mother to Margaret Thatcher and many other iconic women that has had an impact on the world, international women's day is a reminder that the foundation of our existence comes from our women. This is why Sujimoto will continue to embrace equity by constantly looking for assets in talented women whose dedication to excellence supersedes the norm, with our mission to create a level playing ground for everyone to strive irrespective of gender, tribe or religion.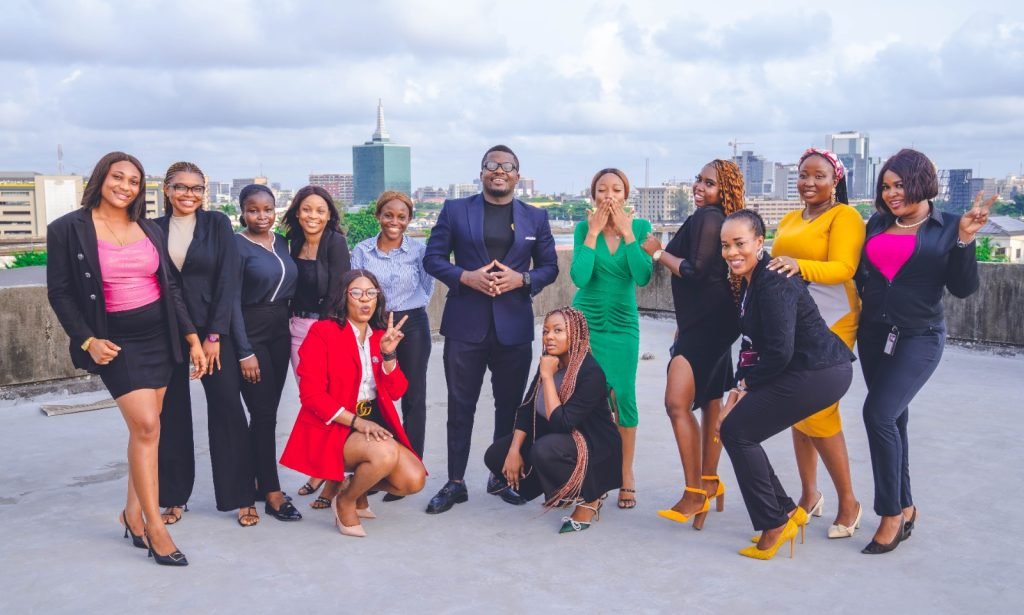 In a world where the construction industry is populated by 80% of men, we as a company have intentionally positioned ourselves to welcome women because "Wherever you find a great man, you will find a great mother, great wife or great woman standing behind him." – women's attention to details skill are phenomenal, we believe that amongst our women today, you can find a Zaha Hadid, a Margaret Thatcher, Dere Awosika, and a Maiden Alex Ibru, Lady Ibru, MFR. This is why we value diversity, inclusivity in delegation, and gender equality in opportunity.
"My attraction to women comes from my enormous experience dealing with gender and because our brand is focused on excessive luxury, I find women to pay more attention to details and have a higher level of credibility and empathy. The success of our brand is because of the quality of women we have in our company" – Group Managing Director Sujimoto, Dr. Sijibomi Ogundele.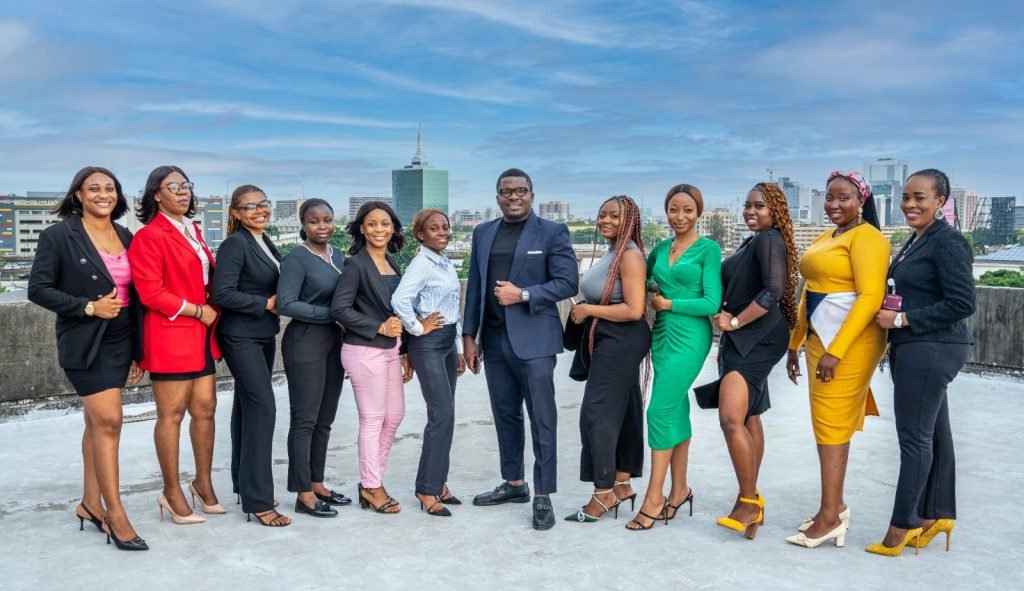 Our mission is to associate ourselves with the best "ONLY QUALITY PEOPLE" but many times during interviews people don't illustrate their true potential through conversations, some speak greatly and perform poorly, and others speak poorly but perform greatly. I personally believe everyone has potential and that is why I dig deep into the hidden asset of every individual, recognize the true potential of that personality, and make sure we groomed it until that potential reaches its peak in realization.
Our HR department has a directive to put passion over CVs because passion many times supersede skills. When we started 8 years ago, I didn't have a powerful uncle or a rich aunty, but I had my mother who was always there to assist me emotionally and financially, I also had my first customer Dr. Dara, who saw beyond an uncompleted building and invested heavily at a time we most needed. My life is filled with stories that don't make sense to the common eye, but people always took a chance on me, and this is why I am committed to always finding diamonds where many see dirt.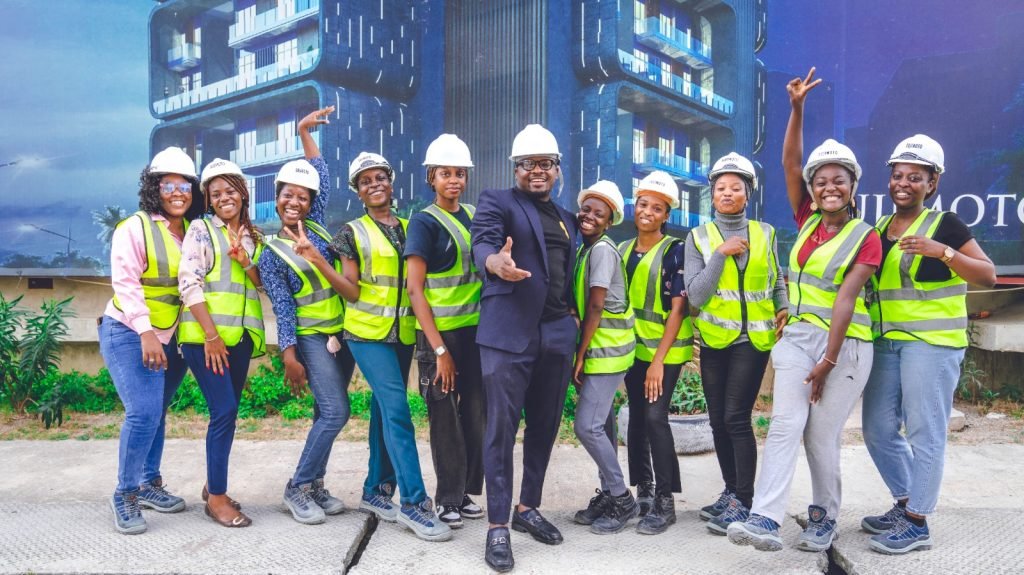 Women empowerment is an integral part of Sujimoto's ethos. The African Luxury Real Estate company believes in the power of women, who shall be respected and celebrated for their talents, achievements, and contributions.
At Sujimoto, we have personally seen people rise rapidly, for instance, we had a janitor who became a front desk manager; when the GMD, Dr. Siji says anybody can come from Ikorodu to Ikoyi, he means it. He gives everyone an equal opportunity to rise, it is only left for you to identify the opportunity and grab it – which is what the head of the Abuja group did. Hafsat, who went from being a timid youth corper who couldn't sell a pen to the confident woman who sells multi-million-dollar properties." This is a reaffirmation that anything you give a woman, she multiplies.
We have learned from Queen Amina of the 16th century, women who challenge the norm and expanded territories to the present-day Chairman Dr. Dere Awosika, who continuously inspires young women to embrace equity and also inspire us to not only talk about it but also practice it in our daily life, because where there is no equity there is no justice and that is why we at Sujimoto have made it our DNA to make sure we give everyone the opportunity to rise above their true potential.
Looking at our flagship project – LucreziaBySujimoto, which was inspired by the noblewoman Lucrezia de' Medici, Duchess of Ferrara, Italy, who was a pillar of admiration and inspiration to women in the 15th century, helping them gain more confidence from her beauty and lifestyle. Today the project is fast becoming the most gossiped about luxury condominium where we also elaborated on the work of another great woman Zaha Hadid, whose unique and limited-edition sanitary wares, which can only be found in 5-star hotels in Dubai, reside in our edifice.
This month as in previous years is dedicated to the Sujimoto women, the pillars and womb of the Nation who are constantly birthing innovative ideas that redefine the luxury real estate sector.
Dr. Sijibomi Ogundele is the Managing Director of Sujimoto Group, the Czar of luxury real estate development, and the mastermind developer behind the renowned Giuliano. Our other audacious projects, such as the grandiose Sujimoto Twin Towers, the tallest twin towers in Africa, the regal Queen Amina by Sujimoto, a monument to royal affluence, and the magnificent high-rise LeonardoBySujimoto, and Africa's most exclusive waterfront townhouses GiovanniBySujimoto, have etched an indelible imprint on Nigeria's skylines, a testament to their unrivalled mastery of luxury. Furthermore, Sujimoto is dedicated to redefining luxury living with transformative experiences through intricately designed architecture and also searching globally for the world's most renowned thought leaders in architecture, hospitality, and innovation.
Send Us News, Gist, more... to citypeopleng@gmail.com | Twitter: @CitypeopleMagz