•Some Say The Forthcoming Elections May Not Hold
Over the last few days many of the top Pastors in Nigeria, have been coming out with their new year predictions, as to what to expect in 2023.
PASTOR OLADIYUN
Strange and sudden events will happen in 2023 to disrupt the existing political calculations, permutations, and speculations, Pastor Wole Oladiyun, Senior Pastor of the Christ Livingspring Apostolic Ministry (CLAM), said recently in Lagos.
Speaking during the Ministry's Crossover service, Pastor Oladiyun disclosed that 2023 is the year that will witness the fulfillment of God's long-standing prophecies to liberate Nigeria.
Citing Joel 2:18, Pastor Oladiyun said: "God would be zealous for His land; He will take over Nigeria and upturn all predictions, analysis, and speculations on the 2023 election. Nobody will be able to understand or stop the divine disruptions that will take place in Nigeria this year".
He added: "God will turn the knowledge and wisdom of the troublers of Nigeria into foolishness. He will confound many with the unusual and unpredictable manner He will walk through Nigeria and upstage the existing political order".
Pastor Oladiyun said that beginning from this year, Nigerians with Diaspora experience will start returning to rescue the nation.
On the state of the Church, Pastor Oladiyun stated that God will wake up the church globally and recruit more workers into the vineyard. He listed the following as the things the Church must do to remain relevant in the current and future dispensations:
(1) Things must be done decently and in order. "We must intentionally train and retrain our ministers and workers if we want to be relevant. Workers in the vineyard of God need fresh and contemporary knowledge in leadership and administration", he added.
(2) Church members must be prepared for a Godly family life system so that marriages and relationships can be salvaged.
(3) General Overseers must deliberately train and groom their members in entrepreneurship, so that more small business owners can emerge.
(4) Churches must form cooperatives and come up with crowdfunding models in order to provide capital for entrepreneurs among them.
(5) Churches must work with technocrats and experienced professionals to share knowledge with their members.
(6) Churches must engage in community development projects.
(7) The Church must prepare its members for governance and leadership.
(8) There should be programmes for youth mentorship and empowerment. There must be Innovation departments in each church.
(9) Churches must have wellness departments.
PASTOR ADEBOYE
Pastor Enoch Adeboye also gave his prophecies. The General Overseer of the Redeemed Christian Church of God (RCCG), in his prophecy stated that 2023 will be more peaceful. Speaking during the church's Crossover Service, Adeboye predicted that many troublemakers will lose the ability to make trouble. According to him, the weather patern will be more erratic but it would be nice wherever God's children are." The world would be relatively more peaceful". For individuals, he noted that some people's biggest challenge of 2022 will lead to their biggest testimony in 2023. The Lord will speak peace to some troubled homes. For quite a few people,there would be a restoration of lost glories. Many troublemakers will lose the ability to make trouble," he added.
PASTOR OLUKOYA
Pastor Olukoya describes 2023 as a year for God's judgement on those who shed the blood of the innocent, adding that 2023 portends regrets and judgement for ritual killers, most of whose activities will backfire. He says this new year has regrets for youths who refuse to exercise restraint in their sexual escapades. He said there would be divine judgement on bad leaders and their collaborators, as "God will deal with evil and wickedness", quoting from Ecclesiastes 8:11.
BISHOP OYEDEPO
Bishop Oyedepo has also released his prophecies. Oyedepo prophesied that there would be a new dimension of explosive church growth in this new year, far above what had been witnessed or experienced before.
"There shall be the rise of an army of giants, the kind the world has never known from our midst in 2023, the darkness and gloominess hovering over the world notwithstanding,' he said. The cleric said 2023 will be a year of wildfire spiritual awakening where every winner shall be walking in the fear of God, as a new way of life, thereby attracting multitudes to Christ and this church".
He added that the year 2023 shall be that of the outbreak of light that will lead to a super natural change of story for us as individuals.
Bishop Oyedepo says the world will experience great spiritual awakening this year, despite the seeming darkness and gloominess awakening this year, despite the seeming darkness and gloominess that pervaded the horizon in the past year. Oyedepo spoke during the Winners Chapel's Crossover Service at the church headquarters at Canaaland in Ota, Ogun State. He said the world would be relatively more peaceful this year. He said for individuals, the biggest challenge of 2022 would lead to their biggest testimonies in 2023, adding that the Lord will speak peace to some troubled homes. For quite a few people, there would be restoration of past glories. Many trouble makers will lose the ability to make trouble.
REV. NDUBUKA
Rev. Ndubuka of Advent Life Camp in Abuja also predicted. In his New Year Message, he expressed the hope that with the intervention of God, there would be divine solutions to the current challenges that is biting hard on citizens.
On the issue of elections, he urged eligible Nigerians to vote for credible leaders.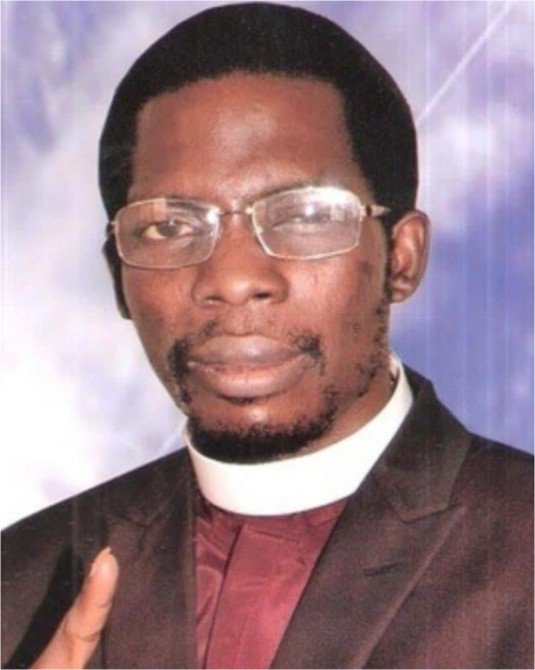 PASTOR PAUL ENECHE
Pastor Paul Eneche of International Gospel Center says light will come to Nigeria this year. "Light is in your hands, I prophesy a light explosion! Every trace of the power of darkness around your Life, family and our nation will be buried by light.
BISHOP OLUJOBI
Bishop Olujobi of Wisdom Church of Christ International, Ketu in Lagos, the price of food, education and Petrol will skyrocket and this will lead to massire protests after a new President is sworn-in. Nigeria's break up is certain, but the present agitators like Sunday Igboho and Nnamdi Kanu are not the ones chosen for the tasks.
Many of them touched on the 2023 General Elections. The forthcoming general elections will take place in a few days time and many people are worried whether it will hold or not. The INEC Chairman, Mahmood Yakubu recently, warned that the 2023 general elections faces a serious threat of cancellation if the waves of insecurity in parts of the country fail to improve. But, the Federal Government has countered him.
Many top pastors have also been talking and many of them are saying the forthcoming elections may not hold.
A few months back, The General Overseer of the Redeemed Christian Church of God (RCCG), Pastor Enoch Adeboye, expressed concern over the possibility of the 2023 election holding. Pastor Adeboye said God had not told him if the 2023 general election would hold.
Speaking during the RCCG's 2022 Holy Ghost Service, Adeboye noted: "God must be merciful unto us. We will have to hold on to Him and say, 'Please help.' Do you know that up till now, and this is November, Daddy hasn't told me yet that there's going to be an election in year 2023.
"We continue of course, as if there's going to be; I am saying that as Adeboye, I am not talking of other people; God has not told me yet. He may tell me tomorrow, I don't know, but as of this moment that I am sitting before you, He hasn't told me whether or not there will be an election."
Also, Apostle Paul Okikijesu of the Christ Apostolic Miracle Ministry prophesied that there will be no elections in 2023 if the politicians refuse to change their ways.
According to him, presidential candidates must stop shedding the blood of the innocent.
"Thus says the Lord: If the politicians refuse to change, there won't be any election in 2023."
"No election will take place in 2023 if the presidential candidates refuse to stop bloodshed:
"Thus says the Lord: No election will take place if they refuse to cater for the poor and honour the religious advisers".
"If they refuse to cease seeking one another's lives, and stop seeking the downfall of each other; because these activities will increase from June 2021 until January 2022".
"Thus says the Lord: There will be no election in 2023, if the presidential candidates do not stop taking a swipe at one another.
If they continue to investigate each other, in order to ruin one another's reputation; because these activities will lead to various mysterious events that will not make the election take place."
PASTOR ALUKO
An Abuja-based Pastor, Dr. Prize Felix Aluko, has also predicted that former President Goodluck Jonathan would return to Aso Rock as the head of an Interim National Government.
Dr Aluko, the Senior Pastor of the Resurrected Assembly (GROM), who made the shocking revelation in his New Year prophecies to the country, said Jonathan would rule for two years before another election is conducted.
The return of the former president to Aso Rock, according to the clergyman, will be necessitated by the violent protests that will erupt after the general elections.
He prophesied that the outcome of the general elections would be marred by controversies leading to mega protests in the country that would pave the way for the formation of an Interim National Government under the leadership of Goodluck Jonathan.
It would be recalled that since 2020, Pastor Aluko has been consistent in his prophecy that former President Jonathan would return in 2023 as president of the country.
He had specifically prophesied that Jonathan would return to Aso Rock as president under the platform of the ruling All Progressives Congress (APC).
Indeed, a group under the aegis of 'Fulani Group' had purchased the N100 million nomination and expression of interest forms for ex-President Jonathan.
This was followed by a group of protesters, who stormed the Abuja private office of Jonathan, urging him to declare for the 2023 presidential race, under the platform of the APC.
The former president whose body language then was dancing towards the plan only buckled at the dying minutes of the exercise.
Aluko, while preaching during a church programme, said, "the Lord showed me that after the elections, there was confusion in Nigeria. Everywhere was dark. All the people that contested were not on the seat, I saw an interim government.
In the interim government, the person I saw was former President Goodluck Jonathan. This is the first day of January, the year 2023. I saw Jonathan as Head of Interim Government for two years, to bring peace and restore normalcy before another election."
APOSTLE OKOTOJESU
Apostle (Dr.) Johnson Olayinka Afolabi a.k.a OkotoJesu, has also spoken. Apostle Johnson is a successful writer and public speaker who ministers at many crusades, churches, and conferences in Nigeria and beyond. OkotoJesu is a versatile and great evergreen Gospel Musician. This popular Ogbomosho Pastor has predicted there won't be elections this year.
"There won't be elections this year! There won't be elections in 2023. It was INEC that announced the timetable of the election and it would be the one to say it has postponed it and it would never be held. Hear the word of God for the New Year. This year will be a year of sadness and joy, respectively. I will share those who will share from the sadness. And I will share those who will share the joy with you.
First, all the politicians running around campagning, no one will get one vote. I have told some of those who came for prayers the truth about the outcome of the elections. Some of them ran back because I didn't tell them what they wanted to hear. All what the government is saying is just like veneer. The post of president has become taboo for anyone. No one will get there."
"In this year, things will happen. Let's see what will happen. This is what God has told me and it will be sad for all politicians. One out of those who is vying for president will die. And that person will be immortalized like what they did with MKO's June 12. I will not mention anyone. Hear me very well. All the people fighting for the Yoruba nation. It's been a while since you have been asking. Tell Sunday Igboho not to return home now. He should still stay there. To those who are agitating for Yoruba Nation, please let's leave that for now." Apostle Johnson Afolabi, aka OkotoJesu, is telling you all this. All the Yoruba sons and daughters overseas, this is what I mean. The certificate you have received, please keep it somewhere first. If you fail to do so, you will waste many souls. I pray they don't kill Akintoye and other eminent people in Yorubaland. The fight of the Yoruba Nation will not be fought by Yorubas. We can't conquer it because we are under an authority. This is why I tell those who are in charge to advise the youth not to fight the war so they won't lose their lives as a result. God will fight for us and He will fight the remaining one."
"There are some plans underneath in Nigeria that are not Nigeria's. This plan will put the politicians and all that they have done to disrepute. It's God that says so. And you will never hear of any political party in this country again. Let it be documented that OkotoJesu said so".
"This is the reason for all this. God has told me that He's no longer supporting any political activity in Nigeria. God has turned His back on all the politicians in Nigeria. Why have you turned back? I asked God! God told me that. He gave us food for everyone in the country but they alone are the beneficiaries of the food. I gave them drink, for people to drink but they're drinking it alone. The Lord says the provisions of many people are being enjoyed by these few politicians. The Lord says I gave them clothes for people to wear but they wear them alone. I'm in Ogbomosho, if you don't understand me, you can come to my base in Ogbomosho so that I can explain. The Lord says He wants to take a new step. Those who are in the government at the upper level aren't Nigerians. Those who are supporting and sponsoring Boko Haram and herdsmen killing are following the laid down plan of 1960 which the devil had established during the Babangida government. They want to take over the country. The Lord says I should not worry and we should not do any rally because it is dangerous. And that most of the soldiers in Lagos and Kwara States aren't Nigerians. Go and find out. All the youth please don't organise any rally for Yoruba Nation again. We can't. All those who have fortified themselves with charms and all sorts should stop. The Lord will fight for Nigeria. I warn everyone to hide their heads this time because things will happen. We can just hear that the president is missing and they will establish a new government that will be strange to everyone. This will enable them to perfect their plan which has already been established".
APOSTLE ADEYEYE
Another man of God who also spoke is Apostle Jeremiah Adeyeye, the General Overseer, Clear Revelation Ministry (CRM), Ibadan, Oyo State. Prior to this time, he has revealed what he called "the mind of God" on specific issues in Nigeria. "Many of such predictions have come to pass", he claimed.
He again revealed "the mind of God" on the 2023 general elections. But, he was quick to point out: "Nigerians should jettison the habit of abusing men of God who have predicted some things about the future of Nigeria that have not come to pass."
"God may reveal some things to His servants concerning a nation, groups, or individuals. God has the final say. The prophetic utterances may be to warn and it may be the one that God has made irreversible."
Adeyeye explained that if it is a warning, the person or the nation may forsake their sinful ways and turn to God and have the negative prophecy reversed. He cited the Biblical example of King Hezekiah who received a prophecy that he would die" "But the king prayed to God in soberness of heart and God made him to live for another 15 years."
He said God revealed to him that there would be many surprises. He said the leading presidential candidates, including Asiwaju Bola Tinubu of the All Progressives Congress (APC), Atiku Abubakar of the People's Democratic Party (PDP), Peter Obi of the Labour Party (LP), and Rabiu Musa Kwankwaso of the New Nigeria People's Party (NNPP), may not succeed President Muhammadu Buhari as being envisaged from many quarters.
His reason: "What God revealed to me concerning this nation is very critical. The 2023 general elections may not hold. Why? There are grand plans to break this country into smaller countries. The promoters of the break-up of Nigeria are working underneath to ensure that the exercise is not held. If care is not taken, they may achieve their aims before the general elections. If this happens, there won't be a country called Nigeria again".
"If there is no entity known as Nigeria again, where will the elections take place? How will it hold? It is on record that some groups have been agitating for Oduduwa Republic in the South West, Biafra Republic in the South East, and so on."
"Nigeria needs serious and fervent prayers because either I am lying or saying what God revealed to me, you will see. You can quote me, unless Nigerians pray very well, both Christians and Muslims and those who love this nation, this thing will happen."
Send Us News, Gist, more... to citypeopleng@gmail.com | Twitter: @CitypeopleMagz