+Why They Always Disagree
•The Story Of 2 Popular PH Pastors
The growth of pentecostal churches in Nigeria has attracted many followers who are ardent worshippers of the Christian faith. In Port Harcourt, Rivers State, there are two celebrity Pastors, who are charismatic and dashing in their styles of their sermons, healing and deliverance of infirmities. Here come the founders of Omega Power Ministries (OPM), Apostle Gift Chinyere Chibuzor Nwankwo and Senior Pastor David Ibiyeomie, the founder of Salvation Ministries -(aka Home Of Success)
For Apostle Gift Chinyere Chibuzor, he heals and delivers parishioners with infirmities through the use of Coconut and water, which each member or a miracle seeker comes with to his international worship centre at Mbodo Community in Aluu town in Ikwerre Local Government Area of Rivers State. He has an international audience connected through satellite transmission of all his services. His Omega Power Ministries International has outreach centres in the United States of America (USA), his wife is in charge. Again, there are various worship outreach centres globally that stayed glued to. Their seats watch satellite stations of OPM as the majority of testimonies are given on each church's activities. For OPM General Overseer, his charity works remain phenomenal as he concentrates on lifting the poorest of the poor to a greater height be it in education, business, skills acquisitions, and soul-winning. He has seen prostitutes repent from their commercial sex work to becoming responsible members of the public doing excellently well in their newly chosen endeavours. Even vulnerable youths who are drug addicts and cultists or vagabonds have had their lives renewed by OPM FOUNDATION. Shocking is his ability to recruit brilliant youths whose parents are poor and send them to Ivy Colleges for further studies in Medicine, Engineering, Law, Social Sciences and Arts. Most of the beneficiaries are currently studying in Turkey, Poland, the United States of America, the United Kingdom and Canada.
Apostles Gift Chinyere has his birthday celebrated every October and it coincides with that of Senior Pastor David Ibiyeomie of Salvation Ministries, who is currently 59-years old now. Apostle Gift Chinyere is a father of a daughter named Princess, currently studying abroad. His free Hospital for indigent women across the religious divide attracts many Moslem women and other church worshippers, who attend antenatal programmes and birth delivery at OPM Free Hospital in Port Harcourt.
His telephone line is always buzzing based on his humanitarian services to mankind even though his private home has a Free School for Autism Children.
Another maverick Pastor that has captured the hearts and souls of youths and worshippers is Senior Pastor David Ibiyeomie, whose dancing steps, speech mannerism and articulate ministration remain exceptional. He delivers men and women with sicknesses without using any object such as coconut or water but by a mere command of the words of God. According to him, he performs these miracles in public view during church services which have 5-sessions each Sunday. And he maintains regular church events during ordinary days activities but his 5-Days of Wonders begin each year in the month of January. During these 5-days worshippers across the globe get glued to their seats, watching Salvation Ministries Satellite Television as healing and testimonies are aired.
Senior Pastor David Ibiyeomie is a father of a son. His wife is Pastor (Mrs.) Peace Ibiyeomie. His Salvation Ministries Foundation caters for Youths who have various needs of vocation. Salvation Ministries Foundation has built student Hostels at Rivers State University and Ignatius Ajuru University of Education Rumuolumeni Port Harcourt. But most cherished is Pastor Ibiyeomie's business lectures that have opened the minds of his parishioner's majority of who are youths and businessmen and women.
Salvation Ministries' Founder David Ibiyeomie a graduate of Microbiology from Rivers State University of Science and Technology Nkpolu-Orowurokwo, Port Harcourt now Rivers State University, is a product of Bishop Benson Idahosa's Ministry and his background as Cherubim and Seraphim Church Fellowship has much influence in his dancing prowess while preaching the words of God. Senior Pastor Ibiyeomie has restored most marriages with his preaching in relationships in which most couples and families have returned to what brought them together in the first place. His international televised church programmes are followed at various global worship centres. David Ibiyeomie has built one of the world largest church auditoriums at Port Harcourt which is nearing completion.
The lingering differences between these two celebrity men of God remain their disagreement in healing and Ministration. Whereas Apostle Gift Chinyere Chibuzor indirectly refers to Senior Pastor David Ibiyeomie as a Lecturer "If you want to listen to Talk and Talk you know where you should go and listen to too much talk, but if you want Doctor Jesus Excess Power, you know where to go to. Doctor Jesus Is Here."
And for Senior Pastor David Ibiyeomie, a critic on the approach of Apostle Gift Chinyere Chibuzor, he usually says "Any man of God who uses Coconut is a native doctor." The face-off between these two men of God has deeply affected their worshippers even those living on the same street and workplace do engage in altercations on who is superior between the two General Overseers.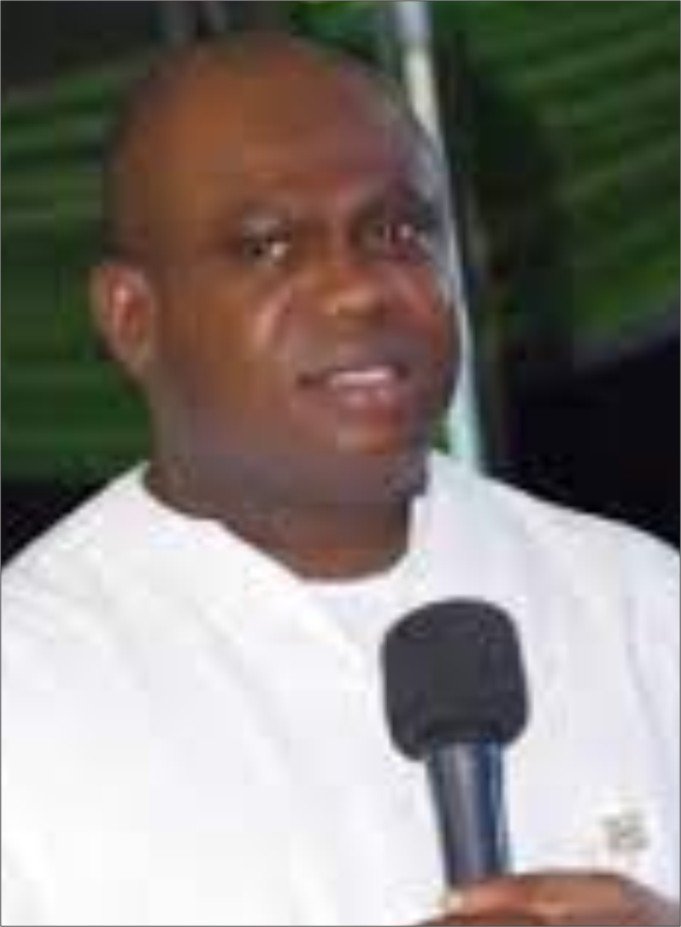 Whereas OPM's founder awards Free Education to indigent children, David Ibiyeomie established Chokmah College, an elitist secondary school, with a license to establish Salvation University in Port Harcourt, Rivers State. In most of the preaching of OPM, he indirectly makes reference to schools where poor worshippers cannot afford the school fees. Whereas David Ibiyeomie whose multi-Billion Naira International Worship Center at Airport Road Rukpokwu in Obio/Akpor Local Government Area is about
completion will refer to OPM Worship Center at Mbodo Aluu town as a makeshift centre, while the General Overseer lives in a Mansion his members are worshipping in a makeshift abode. When David Ibiyeomie wedded older couples in his church it attracted the condemnation of the OPM General Overseer. The duo is always heating up the evangelical atmosphere globally by their utterances at every worship event.
Recently, there was rumour of David Ibiyeomie, the Ogu/Bolo Local Government Area-born Wakrikese evangelist, having survived an attack on his life. One of the alleged assailants was caught in the failed heinous operation.
The war of words between the two men of God has no end as their criticism of each other's modus operandi is a disservice the church business is carried out in Rivers State where both of them have large followers of parishioners.
-Emeka Amaefula
READ ALSO: 20 MOVIE PRODUCERS ON NETFLIX HOT LIST REVEALED
Send Us News, Gist, more... to citypeopleng@gmail.com | Twitter: @CitypeopleMagz