There are so many new schools springing up in the Lekki Epe, Expressway axis.  Have you driven past the popular Lekki-Epe, Expressway of late? Have you notices that a lot of private schools have sprung up along this axis? They are schools that have colorful buildings e.t.c.
City People has gone round to see some of them. And we were impressed by the curriculum, ambience, the teacher and lovely environment.
And we were able to pick the top 25 schools that parent/guardians can send their kids to, as they prepare to resume for studies this season.
One of them is GR8 Schools is a private in a situation in the Lekki area Lagos providing the British curriculum from pre-school to post secondary. According to the management of the school.
We aim to nurture confidence and discipline as well as facilitate personal and social development in all students. A holistic education is important to us, so focus on learning in the classroom and extra-curricular activities like sports and darts are encouraged?"
"We seek to transform education and promote a philosophy of education that fosters personal growth, leadership development, teamwork and environmental stewardship"
"To offer a world class education of the highest quality to every child, regardless of their background or ability"
Another school that is very good in that axis Royal Regency Schools in Ajah this located on that busy high way. You can't miss the importing structure of the school. This school was opened in September 17th, 2004. The school was founded primarily to provide quality but affordable education where ever it is located.
Regency schools was founded on the twin foundations of excellence in academics and character of excellence in academics and character. Royal Regency School has a high information technology content and activity. Regency school has a strong sporting culture and history. And we have several enviable medals to show for our our-of-school invitations".
Royal Regency school is presently a Day school  put plans are underway to introduce Boarding facilities for families desiring this.
There is also Readington school located in Lekki-Epe, Expressway. Readington school is a private school (Nursery, Primary, High School). The school is designed to be a school that is unique in its approach to education which is aimed at discovering and developing the potentials of every child. Students are exposed to practical classroom teaching, sports, vocational skills and fundamental societal values.
"Our School is dedicated to ensuring that the children in our care grow up to be independent, self actualized children we believe in these children because they are the world.
We also provide late pick up and after school facilities, early morning drop-in, holiday care and transportation service.
Another good school around this area is Berith Nursery and Primary School is a 100% Christian School and we have a Biblical mandate to raise excellent generations of kingdom-centered individuals. At Berith school, children, are guided to grow academically, socially, physically and most of all spiritually.
Our curriculum includes, accelerated Christian Education, British, Montessori and Nigerian. Give your child on all round education at Berith school.  Available Facilities: School bus services, lunch programme swimming pool, chapel, standard ICT Centre, Good and standard liberary, etc.
Edidot Schools (College, Primary, Nursery) is also one of the 25 top school in Lekki-Epe Expressway. "We are changing education at Edidot Schools, bring to life the skills children require to excel in the future. We are preparing our students for future jobs not those of the past. We are talking a long-term position and equipping every child with the academic and soft skills required to excel in life. " At Edidot, we are laying the foundation for successful business, government, social and cultural leaders who are focused on making positive impact"
Also "Our goal is to prepare our children to change the world we live in. Finding their strengths, nurturing and teaching them godly values.
We also have New Hall International School is located in a serene environment that is highly conducive for learning. The school is equipped with great facilities to enhance the students assimilation and teachers mode of delivery.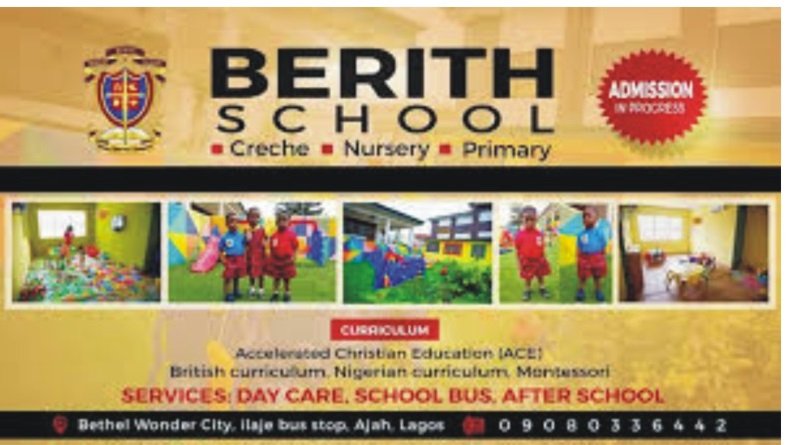 New Hall International School is a new dawn in all round child education with a first class customized curriculum to give an edge start to our children in life. The school looks bright  and welcoming. "We have a better learning environment for our children.
We aim to develop hardworking children who are proud of their achievements and who develop into valued and responsible global citizens in their community. We are constantly updating ourselves with the latest in Global values and requirements in child education and this forms the pivot of our international and local interactions".
New Hall International School prides itself in offering the best in all round education. We are focused on developing a total child that can thrive in the global competitive world. To help us achieve this we run a balanced curriculum that is not focused only on academics but on all areas of the child's total development"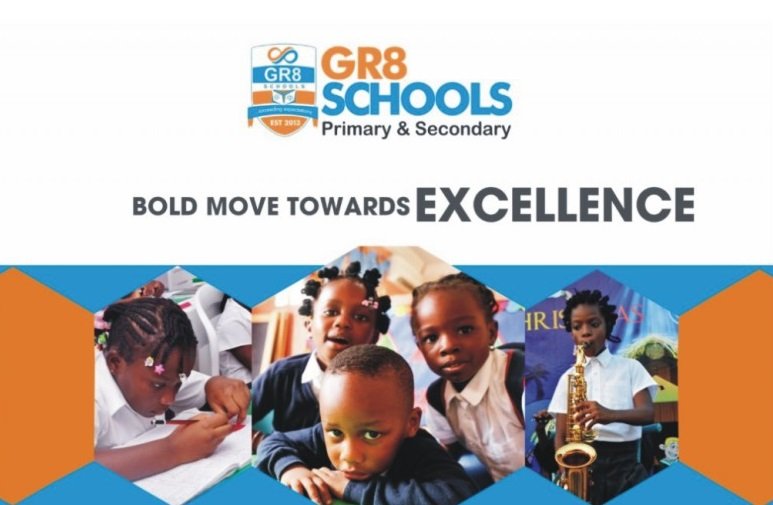 And also the remaining top 19 schools in Lekki-Epe axis. They have good curriculum, good and clean environment, security and wonderful teachers, Greater Scholars International Schoos, Ajah Lekki, Lagos, Debiruss Schools, Primary School in Lekki, Lagos, Kayron International Schools, Lekki-Epe, Expressway, Lagos; Laura Stephens Schools, Lekki-Epe, Express Road, Lagos. Genesis High School Lekki Lagos. Learning Ladder Montessori School, Lekki-Ajah, Lagos, Tenderfeet International School, Ajah-Ibeju Lagos; Pedrisi School Lekki-Epe Expressway Lagos; Westend Estate Surevilla Montessori School Lekki, Lagos; Harmony House School Ajah, Lagos; Joethelm Montessori School Lekki-Ajah, Lagos; White Dove High School, Lekki, Lagos; Rodan Group of School Eti-Osa, Lekki Lagos; Chrisland School, VGC, Lekki, Lagos; Bowie International Lekki-Epe Lagos; Gracespring School, Lekki-Epe, Lagos; The Living School, Lekki Epe Lagos; Russell International School, Lekki-Epe, Lagos and Rex Genus School, Lekki Ajah, Lagos.
-Kemi Igbalaye
Send Us News, Gist, more... to citypeopleng@gmail.com | Twitter: @CitypeopleMagz