Fast-rising Gospel maestro, Banjoko Otitoloju Lekan, popularly known as Daritone is no longer a new name in the music industry as he had been referred to as the 'du jour,' by the media with every accolade possible. In the past few years that he's been in the industry, he has demonstrated class and style with his genre of music and brought back the native spice in the local gospel music like never before.
His performance has earned him the honour of standing shoulder to shoulder with top Nigerian personalities in various walks of life, and he has preached the gospel of Christ across the states of Nigeria with his music; a feat he delivers effortlessly at all times.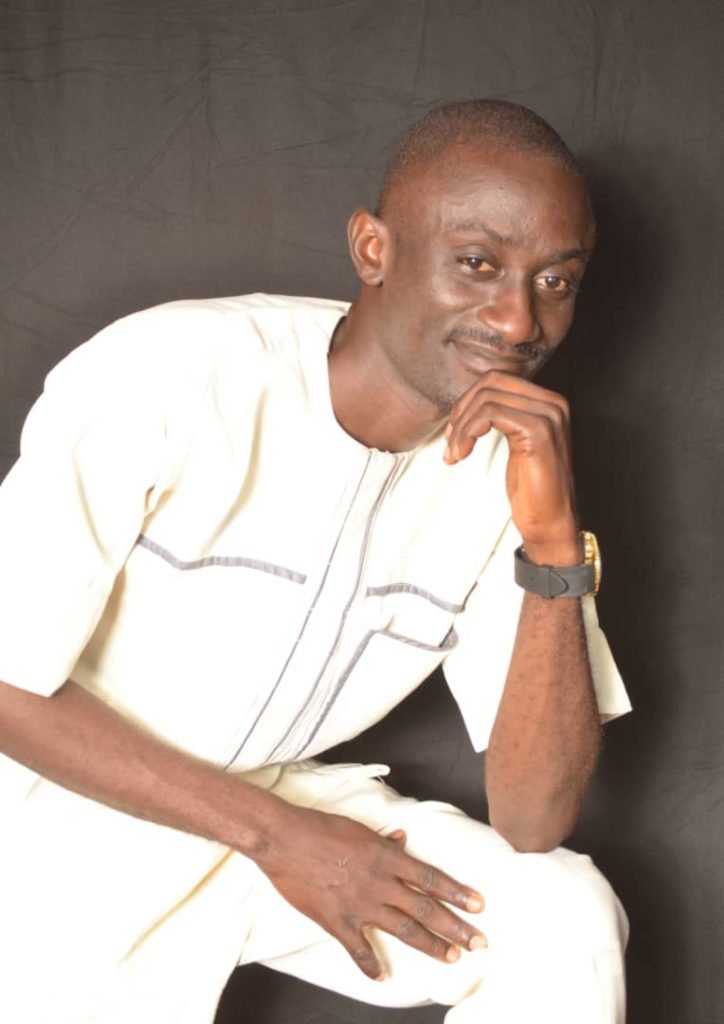 Daritone visited City People Corporate office recently where he talked about his next album launch, and his relationship with other gospel singers.
Enjoy excerpts…
How did music start for you?
I grew up in a musical environment; my parents were lovers of music. But it all started at the age of nine when my dad brought some albums home, which I loved so much that I could sing all the tracks perfectly, it was an album done by Dr. Orlando Owoh. Also, I had the gift of writing good songs
Two years later, I started music professionally as a backup for many juju singers both outside and in studio before I later set up my own highlife band
I started as highlife musician at Ijebu Ode but later relocated to Epe.
I went into hip hop and circular music, which I did for years. I had released lots of hit tracks before I realized I was called to sing gospel music. All through my life, I have been a choir in church even when I was into circular music, this made it easy for me to go back to gospel music.
Tell us about your background
I was born in Ijebu Ode, Ogun State. I grew up in Ijebu Ode. I had my primary and secondary education in Ijebu Ode
I attended Ijebu Ode Grammar school. Later proceeded to Olabisi Onabanjo University where I obtained a diploma certificate in business administration and later proceeded to Ekiti State University where I obtained a bachelor degree in education management. A diploma in theology and also a bachelor's of art in Theology and Demonology. I obtained that from the Fullness of Grace Bible College and Seminary an affiliate of Cincinnati University Ohio USA.
I am also an ordained preacher of the gospel. Founder of Sacred Voice of Calvary Evangelical Ministry; devoted to preaching undiluted word of God through music, drama, ewi and spiritual books
I also work in a micro finance organization
What's your relationship with other gospel singers?
I have not really been opportuned to meet the popular ones
Are you looking forward to any collabo with any gospel star soon?
Yes
Who?
I will like to work with Tope Alabi and also Mama Bola Are, Nataniel Bassey
What message does you song focus on majorly?
Repentance. My songs focus on repentance to God. My song's messages are usually focusing on repentance to God
Are you married?
I'm married
How do you cope with social pressure?
I know it's not easy coping with social pressure, especially for music artist, whether you are circular or religious, the pressure is there, but I use God's wisdom most times and I am still standing. It's God's grace.
Amongst all the gospel artistes in Nigeria? Who do you look up to? And why?
Bola Are. I look up to her because of her consistence and relevance in the gospel music industry.
Are you working on any song anytime soon?
I'm working on the English version of Se Wa Wa Nibe. Also, I'm working on Heal My Land, I'm presently working on the two tracks
Do you think Nigerian listeners are doing enough to encourage gospel artistes?
Nigerian fans are trying their best but they can still do better. What they are doing do encourage us a lot by buying our albums. My prayer is that God will continue to enrich their pockets. The message I have for my fans is to tell them that I appreciate all their effort, love and the interest they have in me and what God is doing through me, I love them as well.
I appreciate all the love and interest shown to what God is doing through me
May God bless them. I love them all
Send Us News, Gist, more... to citypeopleng@gmail.com | Twitter: @CitypeopleMagz