It is most likely that nobody knows more of the workings of the Nigerian music industry than Chief Tony Okoroji, the no nonsense Chairman of COSON and celebrated former President of PMAN.
The renowned songwriter,maestro was for many years a sought after music producer and Artiste & Repertoire Manager for EMI, the big international recording conglomerate. He also owns and runs Music Record Label and Entertainment outfit which he calls TOPS (Tony Okoroji & Partners Ltd.) – The Entertainment Headquarters.
Said Okoroji, "I have spent a life time in the music industry. I have seen talents surge and talents disappear. I have seen labels take center stage and suddenly melt away. I have witnessed the industry through the era of the black vinyl, the music cassette and the compact disc. I saw the rise and fall of Alaba. I am presently in the thick of getting the industry to master the digital age with the internet and mobile technology playing significant roles in music distribution as downloads, streaming, CRBT, etc. take over and establish themselves as the new method of passing the ball. I know the nuts and bolts."
Chief Okoroji who has also devoted a lifetime to the fight for the rights of musicians and other creative people across Africa, has for several months been retooling TOPS, his entertainment company involved in production, promotion, distribution, publishing and top class events organization. The man who made PMAN a house-hold name, turned COSON into a multi-million naira organization, conceived and launched the razzle-dazzle Nigerian Music Awards, Africa's first notable entertainmeE2s first notable entertainment award event that attracted presidents, ministers, ambassadors and stars from around the world is ready to make another big statement. He is set for a revolution in the Nigerian entertainment industry with an outstanding group of young first class talents he has painstakingly assembled. In this compilation, City People's DANIJI EMMANUEL brings you closer to the 5 artistes that are signed onto the TOPS label. Enjoy
KASI
Her name is KASI. KASI born on the historic day of June 12, 1993 as Mary Anuforo is said to be the hottest cake being baked presently in the ovens of the Nigerian music industry.
One of the selected people who have listened to and have been wowed by KASI is Chief Tony Okoroji, Chairman, Copyright Society of Nigeria (COSON) and former President of PMAN who for many years worked for the world-wide recording company, EMI as Music Producer and Artiste & Repertoire Manager.
Said Okoroji: "I have spent a life time in the music industry. I have seen talents in different shapes and colours. I am not sure that I have met any talent so real and genuine like the June 12 girl. KASI is absolute joy to work with. She is a natural and has inspired me in many ways. I can't wait for Nigerians and the world to experience what I have seen in KASI"
On her part, KASI who lost her civil servant father when she was just 10 years old, says, "I will never let Chief Tony Okoroji down. I have found out that it is not enough to have talent, you have to have the opportunity to show the world what you can do. I have been everywhere. It was motion without movement. Then I found Chief Tony Okoroji. Thirty minutes after I was introduced to him, he listened to me sing, threw a battery of questions at me. He has become my Guardian Angel, dotting the 'i's and crossing the 't's of my career. He has assembled a group of us: young, hungry, talented and crazily creative people: song writers, singers, producers, choreographers, managers, etc and molded us into a family, the TOPS family. We bounce ideas off each other, inspire each other and he motivates us to be the best we can be, insisting that no one who is not a first class talent dedicated to being exceptional will be found anywhere around TOPS. Chief Tony Okoroji has given me the wings to fly. Tell everyone everywhere that KASI is coming. I am ready".
Dolzi
He is silky smooth, good looking and immensely talented. His name is Dolzi. The hugely versatile Afro-Pop singer who is at home with R&B, Reggae, Dancehall and Highlife is a music lover's delight. Nicknamed 'King of Melody' by those who have seen him do his thing, Dolzi has become one of the pillars of the TOPS revolution redefining the presentation of popular music in Nigeria.
Dolzi whose real name is Chiedozie Emmanuel Ugoala was born on May 22, 1990 in Lagos. At the age of 7, Dolzi joined the junior choir of his church and later graduated to the senior choir.
Determined to be a sustained success in a very competitive field, Dolzi is working very hard to be different, massively increase his fan base and titillate the world with his beautiful voice and enchanting movements. Dolzi could not have found a better platform to take on the world than TOPS, the entertainment headquarters where creativity has no limits.
KUL- GP
He is a graduate of International Relations from Les Cours Sonou University in the Republic of Benin. His real name is Ariwodo Frank Chimaobi but he likes to be called by his professional name, KUL- GP or among his friends, 'Gee–Pee!'.
Says KUL-GP, "I'm an Afro-Pop, Dancehall and R&B artiste with a difference.  I have a bond with music, cause wherever I go, music goes with me. Music is always all around me. I started music officially in 2010, but I've been singing since I was 9, for the church choir.  I have always wanted to make it BIG in the music industry.  I want the world to hear of me. Not long ago, it appeared like a dream. Suddenly, it is no longer a dream because I am in the right place at the right time. KUL GP is heading for the top!
"They tell me that KUL-GP has a strong resemblance with Reekado Banks. That is not true. KUL-GP is an original. Everything about me is authentic: my music, my dance, my style; 100% authentic. Just wait until you hear the sound and see the steps. Since I am the real thing, maybe Reekado Banks looks like me!".
G-WILZ
He is like no other rapper on the scene. This young rapper takes no prisoners and fears nobody. He is hot, fresh and daring. Not caring whose ox is gored, he says to everyone's hearing "I am G-WILZ. I am the King of the Word, the Toastmaster-General and the Minister of Rap. I am lyrically licensed to kill!"
G-WILZ born on October 1, Nigeria's Independence Day, is an exceptional talent. He is different. G-WILZ knows how to weave words together and create unique impressions. He has the uncanny ability to start a rap line in uppity English, swing to Igbo, pivot to Yoruba, come back to Pidgin while keeping the beat pumping and his audience spell bound.
G-WILZ is an original street boy and he has the scars to prove it. He has earned every degree you can earn in the University of 'Hard Knocks'. On his way to fame, he has done every un-fancied job you can imagine. Not too long ago, this Prince of the streets was a barber, cutting fancy hairstyles in the Egbeda, Gowon Estate, Idimu and Alimosho areas of Lagos. Already, his fast-growing fan base says that if Olamide owns Bariga and Oworonsoki, G-WILZ is the Prince of the streets of Alimosho, Egbeda, Gowon Estate and Idimu.
Says G-WILZ, "I do what I have to do and say what I have to say. I grew up wanting to be a very good dancer but dancing in Egbeda was highly discouraging, so I gave all to music, irrespective of what everyone said to me. I am the 3rd child of my parents and I have strived hard to become somebody in order to avoid mediocrity. At this point, I don't think there is any amount of discouragement that can break this wed-lock of "my music and me".
In the words of G-WILZ, "I am a musical change agent. I am a radical. Yes, music is supposed to entertain but music must also bring change. It must speak to injustice, intolerance, hate and bigotry. It must speak for the common man. Every great musician is a teacher and a philosopher. You must be a man of the people, an ambassador of the down trodden. Ask yourself why Bob Marley is immortal. Why do we still celebrate Fela many years after his death?".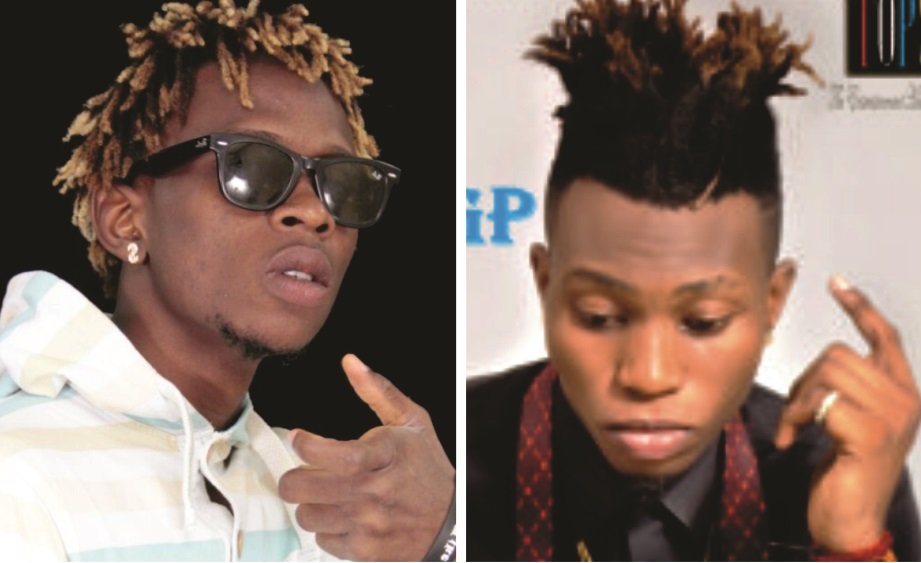 Milly-X
Milly-X, the dashing young multi-instrumentalist, songwriter, producer and gospel singer extra-ordinaire is a key player and creative genius in the TOPS revolution. The silky skills of Milly-X can be heard behind the music of some of the young new talents being baked in the oven of TOPS, the hot music production, publishing, distribution and Events Company.
Milly-X, born in 1989 as Chibuzor Ugboaja Samuel, is unbelievably versatile and at home with every genre of music. He has however decided to personally take gospel music to new heights bringing together elements and fundamentals from across the popular music spectrum to spread the word in what may be called Freestyle Gospel.
Send Us News, Gist, more... to citypeopleng@gmail.com | Twitter: @CitypeopleMagz