From time in memorial, movies were made to present the ills of the society in a most entertaining ways aimed at suggesting possible solutions or repercussions of some line of actions. Acting was always frowned at as actors mainly referred to as 'jesters'. This means that it was not a profession that one could be proud of. Even at that, people still found a way to open theater to watch stage plays, while they tried to ignore the intelligent works of actors by denying that acting is a profession. Even with the advent of the television and video cassette player, you will still hear stories from veterans recalling their parents strong disapproval of their chosen career. Now, with great works done by the veterans and the new Nollywood actors, the cinemas run endless hours to showcase their works repeatedly. Even at the big break of cinemas in Nigeria, one could hardly find a Nollywood movie on the list. Now, foreign movies strive to get attention as Nollywood movies are continuously making us proud! Reviews from cinemas abroad are enough thumbs up for our actors. Netflix involvement in movies soon shut out the relevance of good cinematography for the Nigerian couch potatoes. Even though Box Office has on its level made a lot much difference to filming in Nigeria, with Netflix; the game is different and lavish.
With Netflix standard is set so high, producers and actors who are ready to have their movies on Netflix ensure their cinematography, location, casting, subtitles and many more are on point. With this, every year, more Nollywood movies are hitting the spotlight on Netflix. Sometimes, you get lost on what movie to watch after getting acquainted with the movies abstract. For 2022, some Nollywood movies are again featured as some of the best movies you can watch on Netflix. Below are 10 movies with the highest views this year.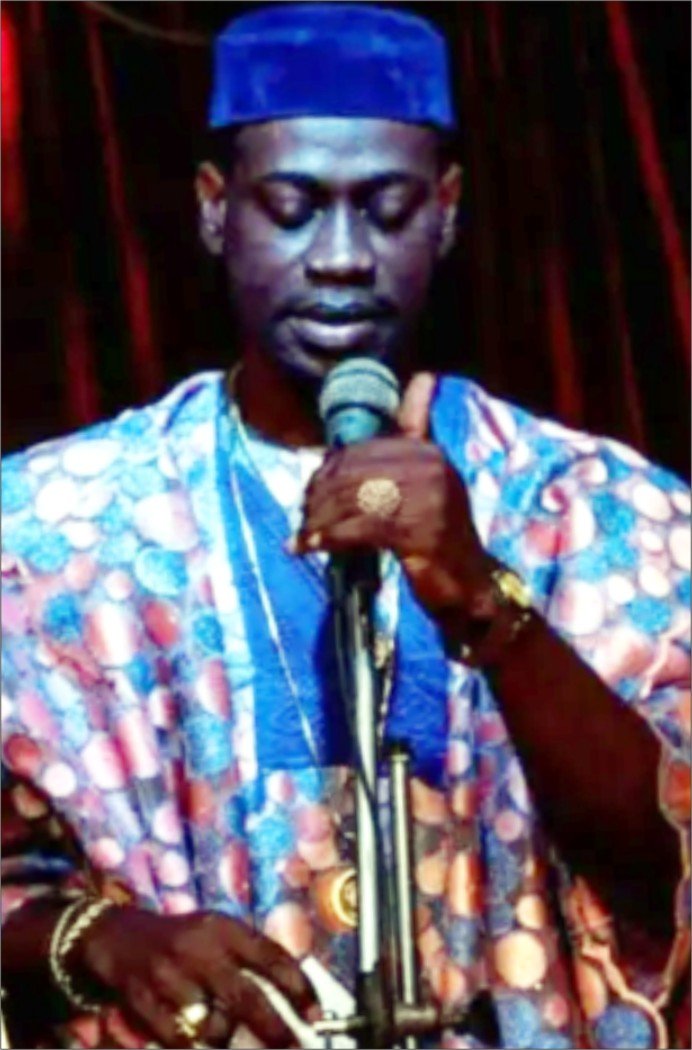 AYINLA
Ayinla is a movie based on the true life story of a popular 'Apala' musician, Ayinla Omowura, who lived his life in Abeokuta and was popular as the best. In the movie, his rise to fame, activities as an Egba star, relationships and discrepancies on the events surrounding his life are played as Lateef Adedimeji played Ayinla in the work. As soon as the movie hit Netflix, everyone could not stop talking about the great works done by the cast. It is still one of the most watched movies on Netflix. The movie featured other actors such as Bimbo Ademoye, Omowunmi Dauda, Mercy Aigbe, Kunle Afolayan, Adebowale Adebayo and other. It was directed by Tunde Kelani.
MY VILLAGE PEOPLE
The Nollywood movie starring Bovi Ugboma as the main cast in the mix of a spiritual battle caused by his visit to his village awoken the popular chills everyone gets, while visiting one's village after a long time away. God saves me from a Karishika! This comedy movie written by Bovi Ugboma and produced by Niyi Akinolayan was released in June 2021. The movie featured amazing stars such as; Sophie Alakija, Akah Nnani, Venita Akpofure, Nkem Owoh and many others.
BLOOD SISTERS
Blood Sisters is a Nollywood series that features popular actors such as; Kate Henshaw, Nancy Isime, Ramsey Nouah, Ini Dima-Okojie and many others. The movie is centered on the lives of two friends, who out off a bizzare circumstances became wanted criminals and the wealthy family of their murdered victim. This movie was realeased in 2022 and has since become the most watched Nigerian series on Netflix.
RATTLE SNAKE- THE AHANNA STORY
This movie is a remake of the older 'Rattle Snake' movie with a plot centered on a masterminders attempt to pull off bewildering heists. This movie starred actors such as; Bucci Franklin, Osas Ighodoro, Stabn Nze and others. Rattle Snake-The Ahanna Story was directed by Ramsy Nouah and was released in 2020. Even with this, Rattle Snake is still on the list of the most watched on Netflix.
BIGGER THAN AFRICA
This is a movie that will thrill those who fancy documentary. Bigger Than Africa is a piece centered on the history of Nigeria and Africa as a continent. It follows the old slave trade route going through West Africa, USA, Brazil and the Carribean sea. This documentary was directed by Toyin Ibrahim Adekeye.
LADY BUCKIT & THE MOTLEY MOPSTERS
Do you love animated movies? Then this might just be it! This is the first ever Nigerian animated full movie. It is a movie based on the story of the life of a little girl and her family after their bakery was shut down in 1956. She makes a wish to go back to the past, but ends up in the future, as a bucket! This movie parked up with a lot of fun it was directed by Adebisi Adetayo.
THE MAN OF GOD
This movie supercedes the traditional 1-hour 45-minute movie timing. It has its plot centered on the main cast Samuel (Akah Nnani), who jilts his harsh religion and background to live his life. The movie cast many outstanding performances and was directed by Bolanle Austen-Peters.
FINE WINE
With Richard Mofe Damijo, who played the role of a sweet, but lonely and wealthy divorcee, that fell in love with a much younger woman who happens to be a corper and an assistant and lover to his bank manager, the movie has kept its flag flying since its release in 2021. This movie was directed by Seyi Babatope and it features actors like Ego Nwosu, Ademola Adedoyin and many others.
AMINA
This is another movie that brings life back to historical legends. This movie is based on the true life of Zazzau from the 16th century. Zazzau, a Nigerian settlement back in the days, is now the morden day Zaria. This movie is plotted on the life of Amina a Hausa Princess, who must use her millitary poweress to defend her family and father's kingdom against a prophesy that speaks doom. This movie was directed by Izu Ojukwu.
GOD CALLING
This movie was released in 2018 and has gained a lot of attention since it is screening on Netflix. The movie plays round the life of Sade, who lost all will to live after the death of her only child. She later finds faith through the aide of technology.
With this movie getting screened endlessly by viewers, Nollywood still has a lot of movies with amazing plots and interesting actors. Nollywood movies are finally gaining viewership from all over the world.
NEW STORY
AMAKA Had Her Son After She Was Raped
Amaka had her son when she was sixteen. Initially, she would not touch the baby, she would call the baby names. Can you blame her? She was raped and only one person believed her, Auntie Ngozi. Her parents trusted Uncle Fred (the man who raped her) so much that he was always invited to stay over anytime both parents had to leave town. He touched her in suggestive ways, and Amaka became very uncomfortable, she told her mum about it and her mother's response to her was " he was only playing with you". When it became more frequent, she complained again and her mother told her to stop complaining. "Cant someone play with you? why are you so touchy?" her mother asked.
That particular night that Uncle Fred raped her, he did not only rape her, but he also beat her till she couldn't struggle again. She had marks on her body and couldn't go to school the next day. Uncle Fred's girlfriend who is a nurse had come home to treat her, Amaka desperately wanted to tell his girlfriend she had been raped but he already told her nobody will believe her so she kept quiet. Her parents did not return till the next week and Uncle Fred slept with her at least three more times before her parents arrived. He threatened to kill her if she ever mentioned it. When her parents finally arrived, it was as if nothing had happened at all. She tried to tell her Mum but she was too scared. She became withdrawn, her father noticed and told her mother a couple of times, but her mother's response was always "it's a phase, she will get over it, don't forget she is a teenager now". When her mother discovered she was pregnant, she yelled, cried, and started beating her from the hospital, her mother cursed her and called her all sorts of names, she wanted to yell back at her mother and tell her all the things she has been trying to say to her. She did not have the strength. when her dad returned from work, she heard her mum crying and telling him that "Amaka has disgraced this family, she is pregnant now, she has humiliated us"
When her father came into her room, she saw the hurt on his face.
"How did this happen Ada?" he asked. (Her father calls her Ada)
it was Uncle Fred" she responded.
"Are you sure?" he asked again
she nodded
He told his driver to go and bring Uncle Fred, it wasn't the days of gsm so he couldn't summon Fred immediately.
Fred arrived about an hour later with the driver, when he was confronted, he denied it outrightly, he said he had caught Amaka with different boys on different occasions and sadly his mum believed. Fred was excused.
Now here is the seed of a rapist, she did not want to have anything to do with the baby. Her Auntie named him Chiemezie (God has made it good for me). When her WAEC results came, she did not pass at all. Auntie Ngozi re-enrolled her in a good school very close home after Chiemezie turned one year old. Her Auntie would drop her at school in the morning and drop Chiemezie in the creche. Amaka was able to write her WAEC again and this time she passed with flying colours. She passed jamb too and gained admission into the university to study accounting. Her father called her once in a while, but her mother never called her once. She started calling Auntie Ngozi Mummy. As far as Amaka was concerned, only a mother would love her as Auntie Ngozi loves her. She graduated and completed her NYSC, when she did not get a job on time, Auntie Ngozi advised that she should go for her master's degree. She got a job with one of the leading banks just as she was completing her master's degree program. Auntie Ngozi picked up her bills and her son's bills till she started working. When she got a job she would visit her father in the office during her son's holidays and return to her base, her father sent monthly allowances to Chiemezie. Amaka has forgiven her mum but doesn't want to have anything to do with her.
******************************
When she woke up the next morning, she told herself she wasn't ready for another relationship, not after her last experience.
She started avoiding her adopted Dad, she did not want to commit or offend the old man. About a month after that message, she had gone for a meeting with one of her biggest customers, as she stepped out of the official car, she was told that someone was waiting for her in the office.
" Who is the person?" she asked
none of her colleagues could answer, she was angry, you allow someone you have never seen before in my office, her heart was raising so fast. she was telling herself but I am not expecting any visitor, who could it be?
Waiting in her office was this very fine-looking man, he is a charmer. She recognised his face but she wasn't so sure, he stood up and introduced himself as Osayi. "Oh! Osayi… she smiled trying too hard not to blush.
"he is even finer than he looks in the picture, he has a nice set of teeth…. she was tripping already" she quickly asked him to sit before she starts drolling. it won't be nice for her to embarrass herself.
"I decided to come here myself, my Dad won't stop talking about how beautiful you are." Osayi said
"let me quickly add, you are even more beautiful in person"
Amaka blushed, they talked for a bit and he stood up to leave, he asked to take her out to dinner, She wanted to say no but who says no to a fine man like this?
They exchanged numbers and he promised to pick her up on Thursday evening.
when Osayi left, Amaka couldn't do anything for a couple of minutes, his voice kept echoing in her head. He is truly a fine man, she told herself.
She went for midweek service that day, she found herself thinking about Osayi. After service, she brought out her phone, he had called her twice, she returned his call when she got back home, she did not want to send a signal that she liked him too soon. What was supposed to be a 2-minute call ended up becoming a 3-hour call. They went for dinner and started seeing themselves more often. She had really come to like him and he liked her too, they spent a lot of time together. One Friday evening, they had gone to see a late night movie, when Osayi brought her back home, as they were getting close he started coughing, she asked him to come in for some water, she gave him water and he was relieved. he stood up to leave, when he got to the door, he turned back and kissed her, she kissed him back and the kissing became more intense, she led him into the bedroom, they ended up making love. They both slept off, the next morning, Osayi was not in a hurry to leave, and they made love again. it was a Saturday, he ended up spending the whole day in her house.
When she woke up on Sunday morning, she had mixed feelings, she likes him a lot but he hasn't even asked her out…..
"am I doing this because I am lonely?" she asked herself.
THE REALITY
Let me guess, someone is already judging Amaka for sleeping with Osayi!
Loneliness is the state of being alone and feeling sad about it. But Amaka cant be lonely after all, she has a good job and she is busy. She sees people every day so there is no way she can be lonely. You may be surrounded by a lot of people and are still lonely. the truth is that anyone can feel lonely. Loneliness is not restricted to a particular set of people or age or sex or class. A lot of people are lonely and are in denial about it until they find themselves doing things they would normally not do.
As a single mum, loneliness will come, and it's not unusual. Sometimes it comes with a bit of anxiety and fear. But no matter what happens don't let loneliness push you to do things you ordinarily would not do.
Are you a single mum and lonely? do you think you can't handle it alone? do well to talk to a mental health professional. there isn't any quick fix to it, it is a gradual process.
do it for yourself first and then for your child(ren).
Send Us News, Gist, more... to citypeopleng@gmail.com | Twitter: @CitypeopleMagz