On Why They Should Be Next OGUN Governor
The penultimate weekend was THE YEWA DAY CONFERENCE in London, organised by YEWA DESCENDANTS UNION, UK and Ireland, where sons and daughters all over UK and Nigeria were fully represented.   Amongst sons of the soil from Nigeria were 3 gubernatorial aspirants, Senator Adeola Solomon Yayi , Prince Gboyega Nasir Isiaka GNI, and Speaker of Ogun State House of Assembly, Honorable Suraj Adekunle Adekunbi.  These three aspirants where asked by Professor Tope Popoola to tell the gathering their plans for Yewa and why they should occupy the governor's office  in Oke Mosan come 2019. Here is what each of the aspirants said.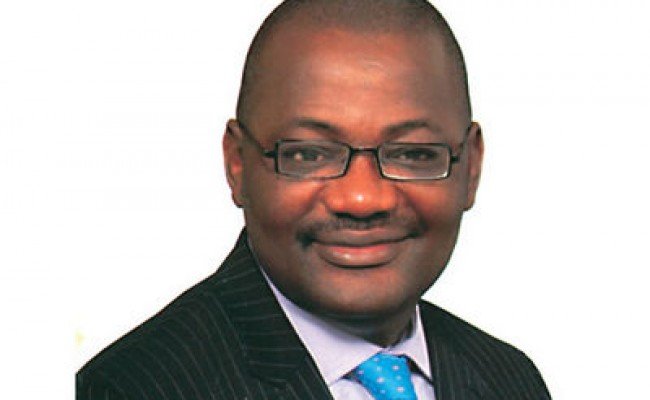 PRINCE GBOYEGA NASIR ISIAKA
I was born in Imeko area of Ogun State and I can remember very well how my father   hosted  quite a  number of people who were happy and also looking for a  bigger Ogun State, and a bigger and better environment. In school, my teachers, our teachers were  all generous because everyone was looking forward to great expectations.
My father died barely six months after the creation of the state, but from all the totality of what  happened around that time, it was very clear that people of Ogun State were looking with great expectations for a better  environment. That has not particularly been put in place, yes, we have moved from where we were, but we are very far away from where we ought to be forty two years after.
My vision is to create a better Ogun State, to develop the state and make the state a pride of place, and I believe we have everything to do that, all the resources we can talk about in this world we have, and all that is required in order for that to happens, we have.
Our programme has been divided into four areas, of course time will not permit us to go into them in details, but I have a document here which is a lecture I delivered on striking development in Ogun State.
The four areas we are looking at is number one, Human Capital Development, because we believe that in this 21st century it is what we put into the head of the people that is going to matter, the greatest assets that we can  ever have is what our people have, know and what people are able to do, so our emphasis is going to be on education and health to be precise, and in terms of education we are looking at what we call STEM, Science, Technology, Engineering and Management because at the end of the day that is what will give us edge in the 21st century.
We are going to look at our schools and make sure we turn out the best, our fathers gave us an early start  but we have lost some of this over the years.
The second one is Economic Growth, I spoke about Lagos earlier, but the Lagos I am looking at is not one we will be going into "padi padi" business with, I want an Ogun State that will compete with Lagos, therefore I want an Ogun State that will take its best out of Lagos.
When I was the MD of Gateway Holdings, we were supposed to develop what we call the Language Line, of course all of these has been lost, which we are going to get into, I also mentioned development plan authority, that we intend to use for our boarder towns, particularly Ado Odo Ota.
Social welfare is also on the list, our women and our youths need  help and support.  Governance is about making life better for the people, we must take care of the needy and the weak in the society.
The fourth is good governance , these are the four pillars, in going into these, one is that we have our strength, another thing is that I have a history of service, since my university days I have been the president of what we call the union association in those days, and since that time, I have never left, Ogun State and Ogun West.
As at that time we are going round the streets of Ogun State to talk to people especially the students to let them know what to do. As at that time, I never knew I was going to serve or contest for any election, the passion and love in me has been there even before I began to look into politics.
Secondly, this can be tested, in Ogun State today, when you talk about someone that has the followership among the people, the third is that in terms of knowledge of the state, in terms of being part of the state, I can also gladly say no one has a richer knowledge than me. Like I said, this is just one out of many, and in terms of Yewaland  I have mentioned a lot, we are going to develop the capital  but developing where we come from is paramount.
We are going to do business with Lagos State, but it wont be a business that will be just for the benefits of Lagos State because of the relationship we have, I am going for this seat because of my strength, my strength as a person, my strength as somebody who has been serving Ogun State even before I ever thought of going into politics. I have demonstrated the interest, courage and I want to assure you that this one is going to be a fight to finish, no one is going to die in the process, but this is our opportunity and we will get there.
SENATOR SOLOMON ADEOLA
Let me thank the last speaker, Prince Gboyega Isiaka who has held the bull by the horn. I hail from Ago Isaga Ilaro, who we all know are from Isaga Orile, as a result of Idahome war. The people of Isaga spread across the state, my mother hails from Kemta Oguntolu in Egbaland, I am a full Ogun State indigene and I am bold to say that I am proud to have served in Lagos in the last twenty years.
I have not denied my origin,  but because I know where I belong and where  I come from , I decided to stick to my origin, and today I am proud to say I am a Yewa man.  Now haven said these, we are going to look at this from two perspectives, Ogun State of Yesterday, Ogun State of today and Ogun State of tomorrow, it is upon these, the economic policy which have put together for my dear state have been predicated upon.
I am not going to delve into it, but am going to summarise what its content is. I am not going to limit myself in terms of my area of coverage, because I am running a ten point agenda which I believe if we put together in a structured manner, Ogun State will flex muscle and compete with Lagos at all levels, and we are not going to do "padi padi" business with Lagos, we are out there to compete with Lagos effectively, I have  mentioned this during my presentation, and that is my soul and sincere prayers.
I see Lagos today of how I spent almost my twenty something  years in governance, I had the opportunity of contesting in the House of Assembly two times in Lagos, I had the opportunity of being a member of House of Reps in Lagos, and today, falling back home in Ogun State to contest  for the Senate seat, in wisdom of the present Ogun State administration, they said they have someone else in mind and that was why I went back to Lagos.
I came back and I was given the senate seat, that means there is something good about me for them to have given me another opportunity to serve the largest senatorial district with over 16million population, Ogun State population is just less than six million. What are the high points of what am going to do as a governor of Ogun State if given the opportunity, as I have said earlier, one thing is missing, and that is there is no sustainable development, and that is why Ogun State has been  torn apart as a result of diverse interests of those who want to govern the state.
I intend to bring the most structured government into being if given the opportunity. As we speak in Ogun State, there is no one who will be contesting for governor that will leave the issue of roads behind, knowing fully well that the major focus of developing our dear state is in providing motorable roads.
The present administration has focused more on organisation and set aside  the area of roads, so as your governor by the grace of God in 2019, one of the major issue which I will be looking at in the  area of roads is massive road construction.
Let me give you an example, the present administration in Lagos, when they came on board, there first assignment the governor embarked on was construction of 115 roads across the state, including their many rural roads with proper roads and light.   Since I am part of those who suggested all these in Lagos, there is nothing bad if I come back to my state and put that into perspectives, and I know its one of the major challenges.
In the area of education, my brother said earlier there is need for us to make sure our citizens education is our focus, in the analysis given by Professor Okebukola, that Imeko Afon and Waterside are far behind in  education, and I want to say  that education in my own view could be focused on one, the review of present curriculum of students across the state, two, infrastructural renewal in terms of giving a befitting educational system. In summary, in the area of health, which  could not be left behind as we all know, the health situation in Ogun State still needs to be  improved on. Integreated system should not be left behind, don't forget the first administration of OGD started an independent power project, what it means is that all government agencies should be fixed on this power supply, I intend to revisit and bring back this power  project if given the opportunity to serve.
RT HONORABLE SURAJ ADEKUNLE ADEKUNBI
I had my elementary school in Yewaland, same as my Secondary School and I had my National Diploma in Federal Polytechnic Ilaro, before I proceeded to Ibadan, then to Federal University of Technology Akure. Of course my soujorn into politics to me is a calling, when we are talking about politics at one level or the other we have different politicians.
In 1999 , I became very active in politics, I think that was the beginning of the First Republic and my coming into politics was born out of the popular saying that, Yewa people don't have prominen people and I sat myself down and said, those people that have been doing it , what is so spectacular about them , there is nothing so special about them and the truth of the matter is that if you should trace their history, most of these people were not born with silver spoons, but I believe that with the mercy of God we are all still alive today.
I was born into a family of fifteen, my father was a businessman and of course I worked under his tutelage and  as we speak today even before  I had my first shot at the State Assembly, I was into oil and gas business.  As one of the aspirants, when you look at my story, like I have said earlier , I had the first shot into the Ogun Assembly in 2007, I was part and parcel  of Engineer Wale Bajomo gubernatorial ambition in 2004 , and by the special grace of God, I had my first election  into the state Assembly in 2007 and I lost to the ruling party then, thereafter because of my total commitment and my sincere readiness to contribute my own quota to the development of Yewaland, empowerment of our people and Ogun State in general.
I remained consistent and I had my second election in 2011 and won. With the support of our people I was made Speaker, and let me just say this, there is no way I will speak here today without making a reference to my party. Our party has a manifesto and we can not leave something on nothing and its quite unfortunate that I can not be saying that off hand, but I want to say, my focus, if given the opportunity, will be on Education.
I will do everything within my ability to ensure that I consolidate on the efforts of the present administration in which I am a stakeholder and if given the opportunity, when we are talking about qualities health of the people I am going to do my best in that too. You will agree with me that the best of any government is focusing on security and welfare, when you are talking about welfare, you will be talking about our women and youths and we will take all the necessary advantage that we have in Ogun State to ensure that I take Ogun State to the next level.
Send Us News, Gist, more... to citypeopleng@gmail.com | Twitter: @CitypeopleMagz