*Reveals Fresh, Shocking Prophecies…
Over the years, I have often received invitations to meet with Primate Ayodele. Our meetings were usually held in his neat, expansive office tucked on the upper floor of the administrative building inside the church premises. It is a separate wing from the church auditorium. But this particular meeting was going to be different. I had requested a brief meeting with the man currently regarded as one of the headline-making prophets in the land. Primate Ayodele is becoming increasingly popular by the day on account of his staggering yet consistently accurate prophecies. This has earned him quite a handful of critics and detractors, but the man, in his usual element, will tell you he owes no one apologies for his growing popularity. His focus is to continue to reveal prophecies according to the dictates of God and speak truth to power, no matter whose ox is gored.
I needed to have a little interview session with the extremely busy primate. I was seeking to get his perception and prophecies regarding some of the horrendous incidents taking place in the country. But the man of God had sent words across to me to meet up with him on the prayer mountain where he had been in isolation for about two weeks. It was a strange response. I had never met with Primate outside of the confines of his church. And from my interaction with one of his aides, the said prayer mountain was located somewhere on the outskirts of Lagos. It was going to be quite a journey. But I remained undaunted. The necessary arrangement was made. I was to meet up with one of Primate's aides, Dare, who would be waiting for me inside the church premises and with a vehicle and driver ready.
On the day of the meeting, I was up early. Thankfully, traffic was light and in less than two hours, I was already at Primate's church in Oke-Afa, Ejigbo. Dare, the driver and the vehicle were all waiting. I sighted a new structure nearing completion close to the church. I was told it was the new office building the Primate plans to complete and commission very soon. It is going to be an ultra-modern office building with state-of-the-art facilities. I was informed it should be ready by the end of July. An inside source also revealed that the man of God has also begun work on a big project, 90 units of flats he intends to construct basically for the benefits of members of the church to enable them become house owners as well. The project, it was said, will be massive and will gulp millions of naira. I took pictures of the office building and noted in my book I was going to mention these projects to Primate.
We took off and embarked on a journey that was to last well over five hours. At some point, I was beginning to wonder if we would ever get there before dark and if there would be time for me to return home the same day as I didn't plan to stay till the next day. But the driver, an elderly and extremely skilled man, told me to be patient, assuring me we would soon reach our destination. And indeed, we finally did. But there was still one small problem. We would have to walk a small distance because the road leading up to the prayer mountain was quite unmotorable. I hadn't eaten all day so I stopped to take light snacks and a bottle of drink before we proceeded. I couldn't risk undertaking such an arduous task on an empty tank. We parked the vehicle at a safe spot and began the final phase of our trip.
The road leading to the mountain was bumpy. It had been ravaged by erosion. There were huge and small stones everywhere, you had to be careful because a slip could earn you a broken arm or twisted ankle. Upon the prayer mountain was another scenario entirely. There were small bushes, swamps and several cleared spaces where prayer meetings had obviously taken place. There were all kinds of rodents and reptiles crawling out from everywhere you turned to. Tiny cats and rabbits were not scarce occupants either. Eventually, we climbed up to a spot where we saw people in different groups praying vigorously as though the world was coming to an end. There were also several wooden sheds built to house some of the pastors and prayer warriors whom I was told practically lived there in the mountains. It was inside one of these sheds that Primate was staying. I almost couldn't believe it. I couldn't wrap my head around the fact that Primate Ayodele Elijah, a man who could afford to lodge in any 7Star Hotel of his choice in the country, no matter how expensive it is, was actually staying inside one of these 'shanties'!
We met a young man sitting outside the door. He and Dare exchanged greetings and he ushered us inside. The room was darkly lit. Dare opened the only window in the room for better illumination. There was nothing in the room except a bench, a flask and some bibles stacked in a corner of the room. Then, I saw a man lying on a mat on the floor at the far end of the room. I took one quick look at the figure dressed in white jalamia, the face didn't look familiar so I diverted my attention back to Dare. "So, where is Primate, is he part of the group praying outside?" I asked him, expecting him to nod in the affirmative. But instead, he smiled and said to me, "But that's Primate staring at you on the floor!"
I turned back to the gaunt looking figure on the mat that I'd dismissed moments ago. The man staring tiredly at me barely had any semblance of Primate. It was until the man extended his hand for a handshake and said, "Baba!" that was when I confirmed it was truly Primate. He was now sitting up on the floor. The voice was unmistakable. And Primate Ayodele is the only person that calls me 'baba'. But the man had lost a whole lot of weight. His face had grown pale and his eyes had sunk deep into their sockets. He was unshaven. His beards had overgrown and he was looking so unkempt. Even his voice was barely audible. It was weak and it quivered when he talked.
"You couldn't recognize me?" he asked. I promptly rose up from the bench where I sat and greeted him properly with a slight bow. I was staring at him in utter disbelief. He had emaciated greatly, almost beyond recognition. His good looks had totally disappeared. The intense fasting and prayers he had gone to do on the mountain had taken their toll on him.
"Good afternoon, sir," I said to him as I took his hand in mine.
"Sit down, please," he returned as he adjusted himself properly on the mat where he sat. "Sir, you're looking so different, I almost couldn't recognize you," I tried to explain why I couldn't immediately tell he was the one lying on the floor when I first came to him.
The enigmatic man of God smiled. Then, he said, "When you're on the mountain, without food, no light, no comfort, a lot will definitely change about you. This is one of the ways we can hear God clearly and get him to show us things he can't show an ordinary person. Let us get down to business." That's Primate Ayodele for you. Always focused. Has little or no time for frivolities. For him, he detests wasting valuable time, it's always straight to business.
"You said you want me to look at some of the things happening right now and some of our prophecies that have come to pass, "the weak but not tired Primate began. "A lot of our prophecies are already coming to pass. The terrorist attack on the Kaduna bound train is one, the Emir that was kidnapped not so long again by bandits, the military facility that was attacked recently in Borno, these are some of the things we prophesied long before now that will happen and they are all happening. But let me also give you a new one that will shock many Nigerians, do you know that El-Rufai is one of the leaders of the cabal people are talking about? Let me tell you, if this cabal is allowed to take charge of the coming election, this country will sink totally. And it is actually this cabal that will determine who the next president of this country will be. It is this cabal that's in charge of APC and the government. They are the ones dictating to Buhari. God revealed this to me. I am not asking anybody to believe me, I have said what the Lord asked me to say. That's why I am not happy that the Muslim cleric who spoke the truth to the Buhari government was relieved of his position. How many Christian leaders can speak truth to power like that Imam? Even the likes of Adeboye are not able to look at Buhari and his cabinet members in the eyes and tell them the truth. They only tell them what the government wants to hear so the government can continue to enrich them. I don't want to continue to talk about these people, it angers my spirit. I am not asking for anyone to like me, I do not want to be friends with anybody, but I will continue to speak truth to power."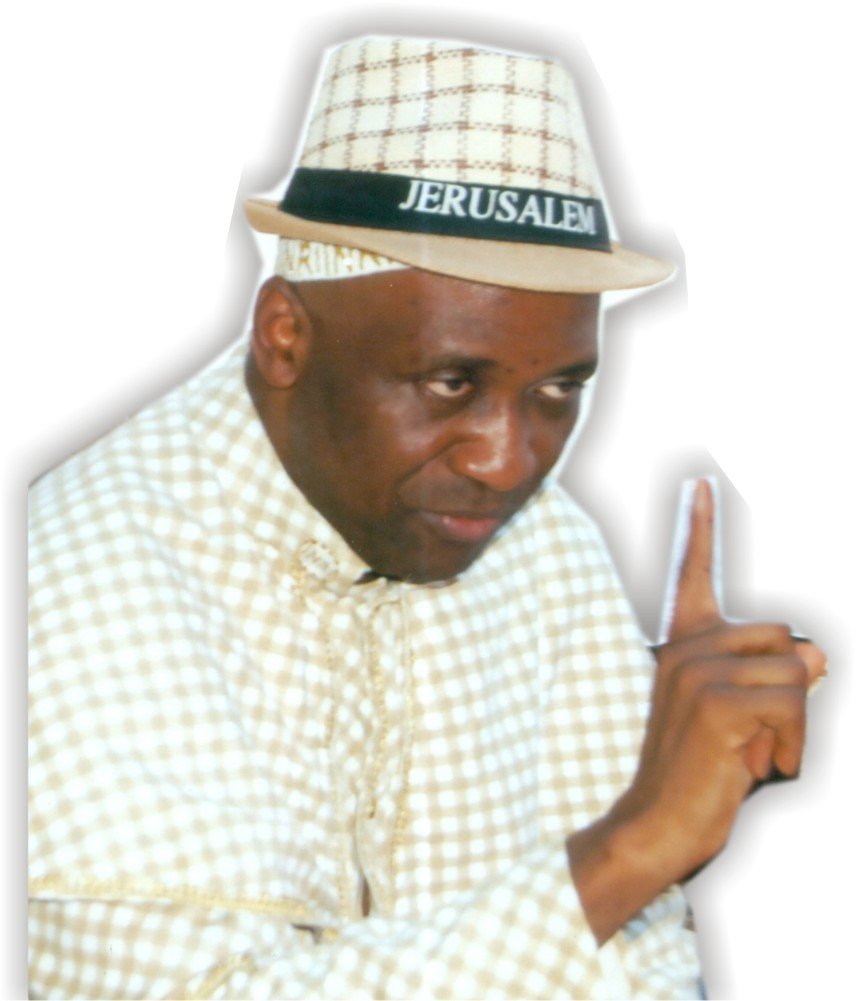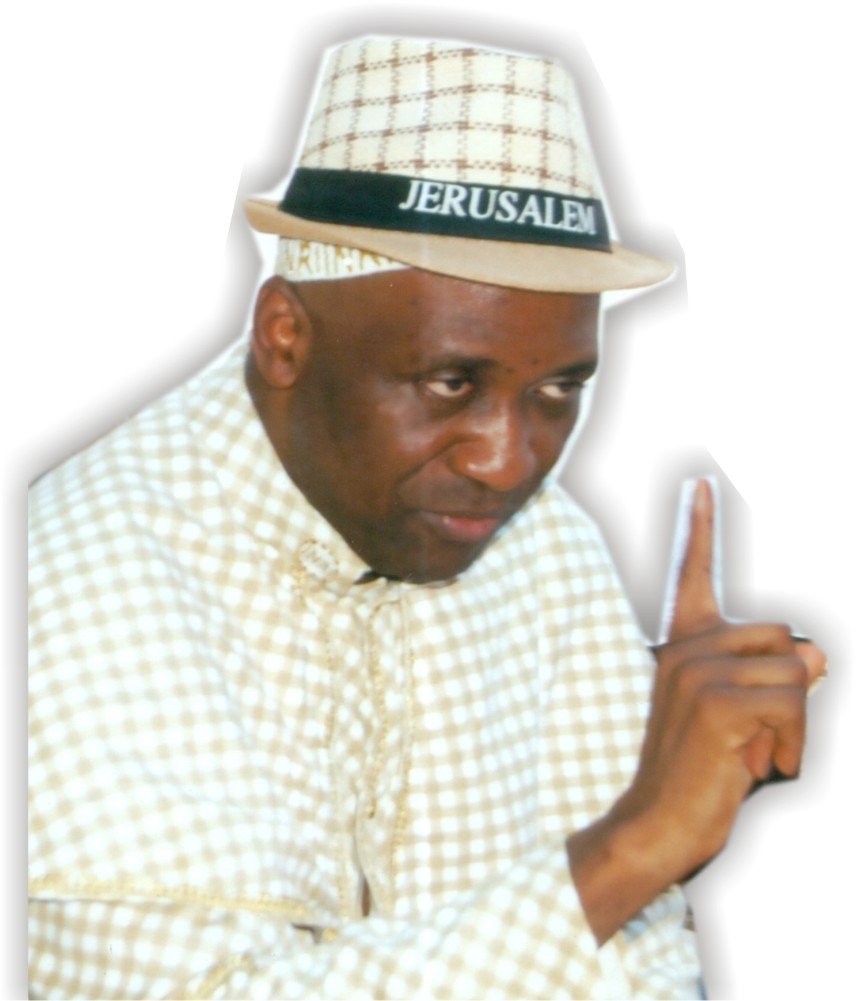 "Again, I will urge Tinubu not to contest for the presidency. He should not waste his resources. He should concentrate more on his health. The same goes for Osinbajo, he should forget about contesting as well and should stop deluding himself that the northerners like him because they don't.
"We said there will be an electricity blackout in the country, has that not happened already? Has the electricity situation not gotten worse now? We have also been talking since last year about the kind of hardship Nigerians will face, is that not happening too? In fact, I do not want to scare anybody, but the truth is that we have not even seen hardship yet with this government. There are already a few protests coming up against the government because of this hardship people are facing, but the big protests will soon come again. By the time price of diesel hits N1000 and the price of petrol also goes up, the economy will be shut down. Buhari needs to hand over the petroleum ministry to someone else ASAP, otherwise, we have not seen anything yet. We need prayers in this country. Muslims and Christians need to come together and pray for Nigeria."
"The new APC national chairman, Adamu, will face serious problems. They will frustrate him. At a point, he will become so confused he will have no other choice but to dance to the tune of the Cabal. And, mark my words, in a short while from now, they will all fall apart. So, they will need to call Adamu to order as quickly as possible, otherwise, APC will slowly and steadily begin to disintegrate. And for Delta State, Okowa needs to be careful and pick the right successor because it I only James Agoye that can give him what he wants. If he settles for any other person, Okowa will be exposed and the EFCC will hound him ceaselessly he will know no rest. And somebody should please tell Wike not to waste his money, he cannot become the president of this country. Rather, he should look for somebody he can work out a running mate deal with. I am not going to reveal who will become the next president yet. When it is time, as directed by God, I will do so.
"On the foreign scene, let the world listen and listen good, Putin's days are numbered. He will run into serious problems and pay for all the calamities he has caused. Yes, the world will not be at rest, but there will be no third world war. But the world must watch out for another pandemic that will be more fatal than Covid-19. It would consume the whole world and it would be caused by climate change and this will happen in less than ten years from now, so I urge the United Nations to start working on that one. ECOWAS should also be prepared for another coup. Many African countries will experience major uprisings. There will be uprisings in Sudan in Libya, Cameroon, Cote d'Ivoire, Chad, Benin Republic and Somalia. So, right now in Africa, there could be a coup in any of these countries. There will be a serious crisis in Ghana owing to economic hardship. The people will troop out into the streets and protest."
"For sports, Didier Drogba should contest for Cote d'vpoire Football federation top job. Amaju Pinnick should forget about going for a third term because if he does, Nigeria's football will finally collapse. A northerner will be the next NFF president, that's the man that can take Nigeria's football higher. And I appeal to the NFF to still go for the services of a local coach for now. Nigeria must qualify for the next African nations cup taking place in Cote d'Ivoire.'
At the end of my brief chat with the Primate, he got up and stepped outside the shed with me. And right there, out there in the open, I got a clearer look at him. It was scary to see how much the two weeks of going without food had ravaged him so terribly. I wanted to take pictures of the surroundings, but the man outside the door insisted no pictures were allowed on the prayer mountain. It's some sort of standard rule on all prayer mountains. I was not even allowed to take Primate's picture as well. I gave up but was consoled by the fact that I had seen things myself. And besides, the Primate has assured me that shortly after he's back from the mountain, he would reach me and a few other selected journalists and reveal to us who the next president of the country will be and that is what the whole of the country is waiting for right now. And like many Nigerians, I too can't wait
-WALE LAWAL
Send Us News, Gist, more... to citypeopleng@gmail.com | Twitter: @CitypeopleMagz