It's no longer news that plastic surgery is now the day's call among Nigerian ladies especially our top celebrities. And they've been passing the baton around each other as this is evident through the jaw dropping transformation we've seen on them lately.
Well, Nigerian celebrities are known to always tread the path of foreign celebrities and are not left behind when the number of foreign female celebrities with cosmetic surgery skyrockets as body enhancement has become a serious business in our society as well.
Almost everyone these days wants a curvy body and this has driven quite a few Nigerian celebrities and non-celebrities to change their bodies. While some of them are transparent and proud of their journey, others are struggling to keep it a secret, and while some changes are spectacular, some have not been so notable. So we present to you 15 Nigerian female celebrities who have undergone plastic surgery, after a detailed research and analysis:
TONTO DIKE
We love how bold the famous actress and philanthropist "Tonto Dike" has always been since she had no hesitation in sharing her journey to a new body with her followers and anyone who cared to listen. She was always found on Instagram praising her surgeon for her new body and calls it her new found confidence. If there's anything that we love about her, it's how open and vocal she is about every issue and hasn't left out this part too.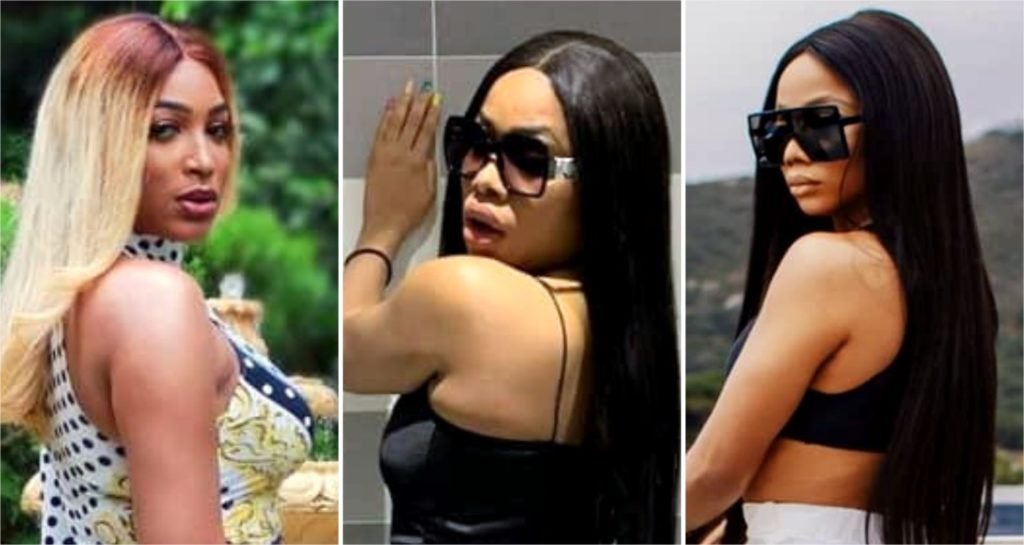 TOKE MAKINWA
The media personality and business woman also joined her colleagues in the ministry by getting her buttocks done even though her first surgery seemed unsuccessful as one of her hips was out of place but we guess she'd fixed it as they look perfectly sculpted right now. We are proud of her too, for being open about her new decision and not hiding under the gymnasium and working out as some other celebrities do as she took on her twitter page on 27 December 2018 and revealed "This year I stopped complaining and changed things I hated in my body. I fixed it (best decision ever). I hated hanging around certain people who made me feel small; I dropped them, I learned to forgive (I still struggle but it's a journey), I learnt to be at peace. #2018lessons", she tweeted.
TOYIN LAWANI
This serial entrepreneur and Fashion goddess has always owned it with her chest that she had a breast implant surgery due to health issues. This was discovered when she replied a fan that was so curious about the growth of her boobs.
DABOTA LAWSON
The ex-beauty queen and cosmetologist Dabota has never debunked the rumor of having a plastic surgery; nose job and liposuction. It was said, the procedure cost her around $30,000. Shortly after her divorce with her billionaire hubby "Sunny Aku" this transformation became obvious.
CAROLINE DANJUMA
Caroline Danjuma, actress and business woman, was among the first to go under the knife. Shortly before it was revealed she had split from her billionaire hubby, Musa Danjuma, the mom of three had a complete body makeover. Caroline had liposuction, the Brazilian butt lift and a boob job.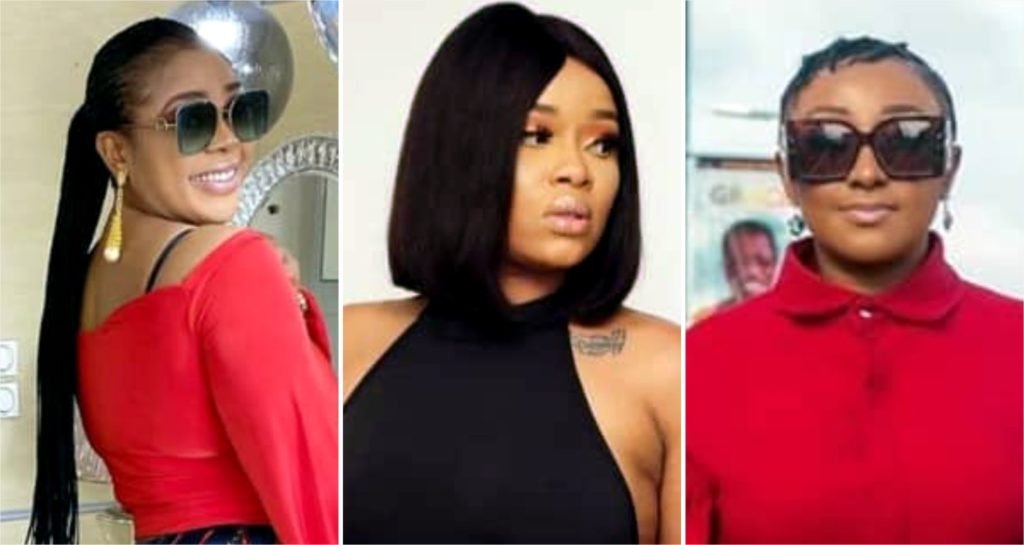 REBECCA NENGI HAMPSON
Nengi is one of "lockdown season" big brother naija housemates who had lots of people drooling over her gigantic butt when she entered the big brother's house. She recently revealed to another housemate "Ozo" that she had a Brazilian butt lift and also a whitening procedure for teeth. Well, she didn't go overboard, as the butt fits her body perfectly.
MERCY EKE
It's no news Mercy, season four big brother naija winner underwent a plastic surgery way before entering the big brother house. Her ass was a huge part of her highlight at the show as well. Many people believed that her ass wasn't real because it doesn't look natural, although she insisted it's real, but many Nigerians are not buying it. Well, we don't buy it too, because it's pretty obvious.
PRINCESS ONYEJEKWE
Everybody knew this Big Brother Naija Season 3 housemate's body figure while she was still in the house so it came as a surprise to every one when she posted a picture of her newly acquired body almost immediately after the house. She had successfully raised the brows of all but not as remarkable as her fans could easily point out the errors in her plastic surgery. It was thought to be a photoshopfor the first time because her ass, hips and legs did not align with her body, but we think she had booked another appointment with her surgeon and now everything seems to be fine.
KOKOBYKHLOE
Khloe is the newest convert to this plastic surgery business. People were so stunned to see the drastic shift from skinny to chubby in no time. Well, so many slim ladies wanted to know what she had taken so badly so she launched a weight gain syrup claiming that was what she used until a popular blog called "gistlover" revealed the real workout behind the new fat and body when she released a picture of Koko lying in bed while her surgery was still fresh. Well, she still denied the fact and claimed she only went for a tummy tuck and not necessarily a butt job but since Nigerians wouldn't stop dragging her, she finally agreed to have bought herself a brand new body.
KAREN IGHO
Big Brother Africa's Winner, Karen also sits gallantly on this big table, too. Owing to cancer, she had her breasts fixed. Thankfully, she didn't deny this fact and gladly declared that all the processes had been done and that she is now free from cancer.
ONYI ALEX
Onyi Alex is one of the top celebrities rocking the Instagram Street with her new killer body. Her transition from skinny to thick and curvy tells us everything about her going under the knife. Well, we really can't help but give kudos to her doctor for the job well done. Her new appearance looks so good on her.
INI EDO
You'd have wondered "why will Ini Edo ever go for a plastic surgery when she's known from time to time to be very curvy. Her new hour glass shape depicts the fact she may have had liposuction to enhance her pre-existing beautiful figure.
RUKKY SANDA
This beautiful actress posted her picture after a Botox injection on twitter. She also confirmed she had a nose job. She further justified her action by saying "plastic operation is not a sin."
CHIKA IKE
Not to be left out on this list is the famous actress and serial entrepreneur, Chika Ike. She had worked on her body too and attested that she did it to please her fans. We love her new look anyway.
CEOSAVAYETH (EHI)
You could spot from far that "Ehi"had her body worked on as her body looks so uneven. Some of her fans even compared her butt to a sponge bob square pant because of how funny she looks with her newly acquired body. Record had it that she went through liposuction and a Brazilian butt lift.
In respect to this new trend, celebrities like Beverly came out to condemn plastic surgery and warned people about the risk involved in altering their God-given body. Despite all the health risks and warnings, plastic surgery in Nigeria, especially in the city of Lagos, is still trending.
Tobi Ogundeji
Send Us News, Gist, more... to citypeopleng@gmail.com | Twitter: @CitypeopleMagz