This is the inspiring story of Counsellor Funmi Ademilua, the founder of The Good Samaritan Foundation, who just bagged an MSc in NGO & Development Management from the University of East London.
She wants every woman to be strong and financially independent by availing all the opportunities around them. She expressed that being a woman does not limit your chances and opportunities of attaining your goals in life. In fact, being a woman can be an advantage because there are many opportunities that men do not have access to.
She says women in today's society have the ability to make their own decisions and choose what they want to do with their lives.
Women today are receiving more education than ever before, which allows them to pursue any career path they desire. More women than ever before are entering into high-paying professions such as doctors, lawyers, and engineers. There are even more women entering politics and holding public office.
The founder of the TGSF Funmi recently shared her inspiring story with CityPeople.
"I have just completed my master's in NGO and Development Management and now I'm a qualified development practitioner. I have worked hard and endured the long months but it was all worth it. My parents' biggest desire for their children was to have an education even though they were not educated themselves."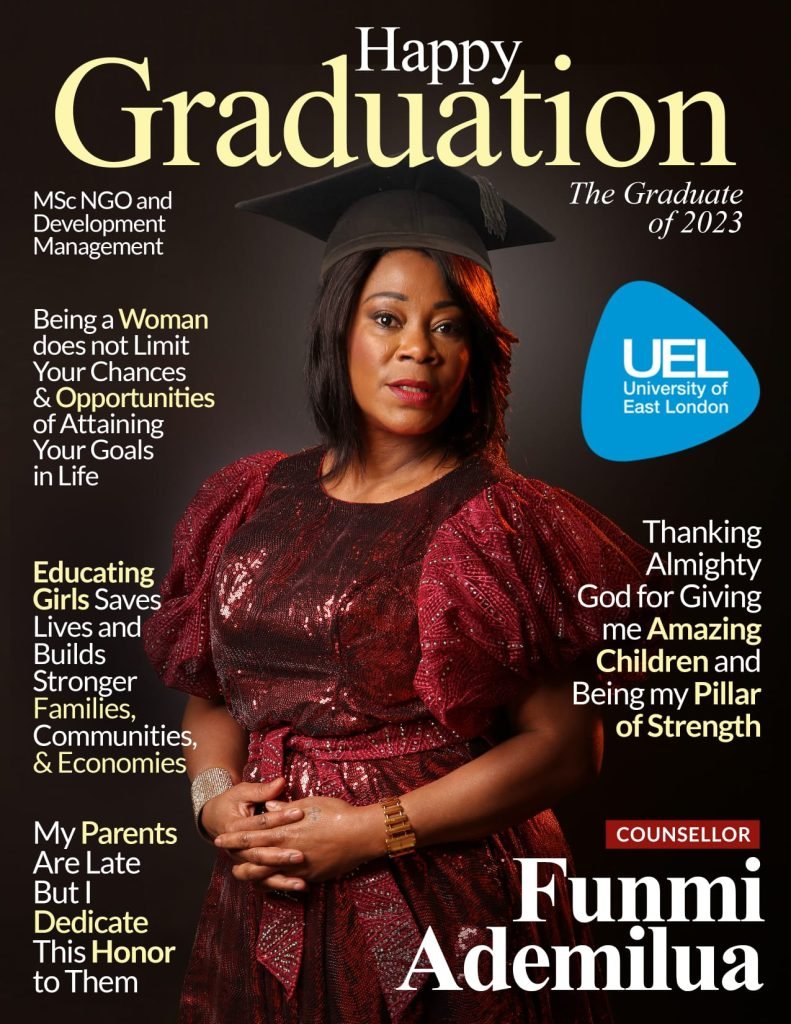 "I recall my parents used to advise us and teach us the importance of education. I am a product of a single parent, the second of six and we were raised by my mother alone. I lost my father at a tender age and thought I would never be able to go to school and felt hopeless. I chose to be educated to increase my opportunities and improve my life and also set precedence for my children."
" And, Today I am a master's degree holder, although my parents are late but sure they will be proud of my achievement. I am blessed with three kids and a grandchild. You can also create your inspiring story by availing the opportunities lying at your doorstep".
"Women both young and adult should start changing the status quo and take leadership roles within the workplaces, communities, and society as a whole. They should be engaged in the world around them and make a beautiful impact."
"Unfortunately, many females feel they don't have the right skills or aren't qualified enough to do so. However, it doesn't take much effort to start taking on new challenges and opportunities that will help you gain more experience in your chosen field of work.
Don't suffer in silence if you need any sort of assistance, you can reach out to Counsellor Funmi Ademilua at counsellorfunmitgsf@gmail.com or www.tgsamaritanfoundation.org
Send Us News, Gist, more... to citypeopleng@gmail.com | Twitter: @CitypeopleMagz