'The confusion started when news started circulating that a car washer had been shot dead,' Jose Marcos' wife, Ana Paula, told the UOL Internet news portal. 'Police called my husband and told him that his brother had been killed and his body was at the morgue,' she explains.
In fact, his fellow workmate had been dead all along. The police had assumed this may have been the missing person and called his brother who Identified him wrongly!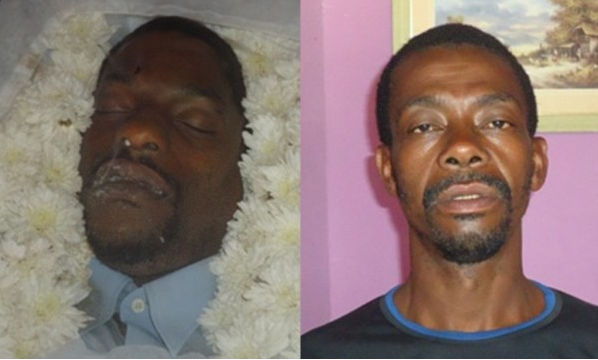 By a very strange co-incidence, a few hours before the burial, a friend of Gilberto's saw him walking down the street and told him that his family was mourning him,' he said.
So he went to his mother's home to let everyone know he was very much alive.' When Araujo showed up at his wake 'some people fainted and others were so scared they ran away. It was a big shock,' family friend Maria Menezes told the G1 online news site.
Gilberto's mother Marina Santana told reporters: 'I am overjoyed. What mother wouldn't be after being told that her son is dead and then sees him alive.' Talk about one freaky incident! A mistaken identification of a dead body led to a brother and a son coming home!
Send Us News, Gist, more... to citypeopleng@gmail.com | Twitter: @CitypeopleMagz