•As NNPP Candidate For LAGOS West Senatorial District
Comrade Mustapha Oladapo Dabiri, the New Nigeria People's Party (NNPP) candidates for Lagos West Senatorial District,  popularly called (Elemosho) is a thorough bred Lagosian, he is a  Business Development Consultant, an entrepreneur, Freight Forwarder Agent, Representative of Case Capital Financial Service  Canada, on Africa Developmental Projects  Loans and Debt Restructuring, a former senior consultant at Folsort consultancy service ltd.  He is an outstanding grassroots politician per excellence, for over  three decades counting,  starting from  the days of  SDP,  Zero party, AD, ACN, APC , contested for senate in 2019/ 2020 respectively and contested for the post of APC state chairmanship. He is accommodating, accessible, dependable, people oriented leader, man of the people, bridge builder, energetic, generous, considerable. His pedigree speaks volume, a grassroots mobilizer, an electioneering strategist, youth and women advocate,  naturally gifted , in general leadership role.  He represented Lagos state at the 2013 United Africa Business Roundtable  and Investment Summit,   New York United States, in attendance were the former president. Ebele Goodluck Jonathan, former governor Kayode Fayemi,  former governor Olusegun Mimiko, Dr Taiwo Afolabi chairman Sifax group, former chairman PDP Alhaji Bamaga Tukur, Hon Dipo  Okeyemi carry go, Mrs Johnson former liberian president, former governor Adams  Oshomole / Senator Ibikunle  Amosun.    Topic was on how to eradicate poverty in Africa.  A few days back, he spoke about his plans for the Lagos West senatorial district on the platform of NNPP. Below are excerpts.
Going by your one on one closeness with Asiwaju Bola Ahmed Tinubu, why did you leave APC .
I left APC on a personal integrity ground. I feel the fear of the unknown keeps one in captivity for too long. Asiwaju is a father and a good leader. I don't have any issues with oga, my decision was purely on personal ground,
my political ambition as the next senator Lagos West senatorial district under NNPP.
I joined NNPP in 2021. Why? Because Dr Rabiu Musa Kwankwaso is a true patriotic leader per excellence. He has the best leadership and performance record among all the presidential candidates. This is verifiable. NNPP is a true democratic party where dividends of democracy will be actualized. Under NNPP I have the believe that I will be able to serve the good people of Lagos West senatorial district with full positive representation.
I decided to contest for political office in other to change the political narrative, from self-centered , to a qualitative leadership and positive representation.
On my Agenda for the good people of Lagos West Senatorial District, are the following:
Human capital development bills/ Women and Youth advocate. Widows /people with disability, SME traders support funds, free WAEC, GCE, NECO, JAMB, health support programmes, skills arqusation , scholarship for excellent students, special health care support for the elderly, delivery of constituency projects with transparency.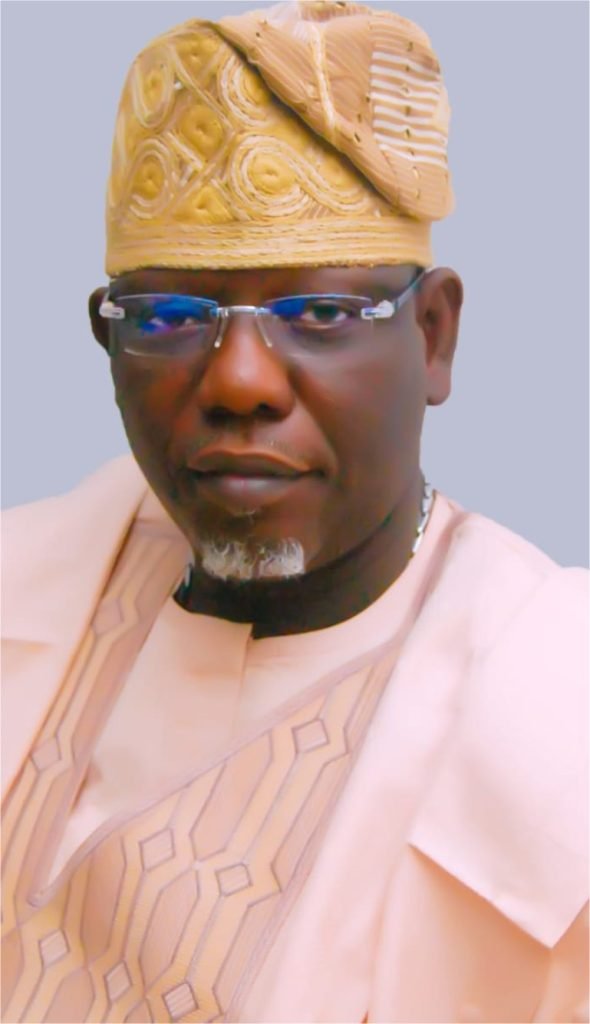 My chances in the coming election, are very high , i represent what the citizenry are yearning for which is: a new fresh candidate with new thinking, new vision, new direction, new hope, to represent them at the senate (red chamber), having been disappointed with the current government, with the hardship Nigerians are going through as we speak, on both fuel and the changing of the new naira notes. I am more accessable, dependable, a grassroots mobilizer, loved by the people. My campaign strategy, is unique. My direct communication with the electorates and it as been very impressive, through the Feedback N Suggestions line, first of it kind. My agenda speaks directly to the heart of my great Lagos West people and that speaks volume. I am very optimistic that victory is assured by the special grace of God a new Nigeria we yearn for is possible, with the collective active participation of our Women and Youth, by casting their votes for me as their next Senator Lagos West Senatorial District.
Send Us News, Gist, more... to citypeopleng@gmail.com | Twitter: @CitypeopleMagz