Count your blessings name them one by one, count your blessings see what Lord has done, count your blessings, name them one by one, and it would surprise what the Lord has done 🎵🎶
What many people don't know about you is that you are a dogged fighter that will survive under any circumstances you found yourself…
---
When you came to Canada, while you were processing your documents, for months you were sleeping on my sofa in my living room before you bought your own house even though I offered you a room but you still prefer to sleep on the sofa…
Sometimes when we are traveling with limited funds, it is you that will suggest we pay for one room with single bed for both of us to share…
No sacrifice is too much for your music career back then, That is how passionate you are about your music till date…
Sometimes after all your wahala, you will end up playing to an empty hall when the so called promoters will not get people out to come and watch the shows…
That would not deterred you from moving on to another city…
Now let me mention a few reasons why this your birthday should be for thanksgivings
1, You started real estate investment in Miami back then with
$1m
2, Next you moved to Canada on Giza crescent in Brampton Ontario Canada.
$400k.
3, the next phase was Absolute World Condominium in Mississauga. Ontario Canada
$2.3million
4, Newest one in Canada is yorkville in downtown Toronto.
$2.1million
5, 360 Degrees Ikoyi Gerrard road
Penthouse $4.5million
6, A beautiful one story building in Okota
7, a palace like Mansion in ijebu-ode
8, Rolls Royce worth #200million
9, Bentley #72million
10, Mayegun of Yoruba Land.
Most precious of all is your beautiful wife and the kids.
Omo, have you forgotten that the haters predicted that your relationship with your wife would not last?
Not only that it has lasted more than what they predicted, she even gave us three wonderful kids and still counting because we are expecting Bisoye and Oyewale…
Look around you omo, you are most loved by millions of people around the world.
A very good example was on the day of the installation of Yoruba Land.
The kabiyesi confirmed that the last time they see such crowd was on the installation of Late MKO Abiola.
Omo, you have unfettered access to all the power that be in this country.
Now tell me what you want God to do that he has not surpassed
I know you may not like the way I exposed your financial status, reason I did not mention everything…
Ofcourse if you were a civil servant, I won't say…but don't forget you are in showbiz and as such, everything goes…
Count your blessings and give thanks to Almighty God for his blessing…
Happy birthday/wedding anniversary to my BILLIONAIRE!!! friend.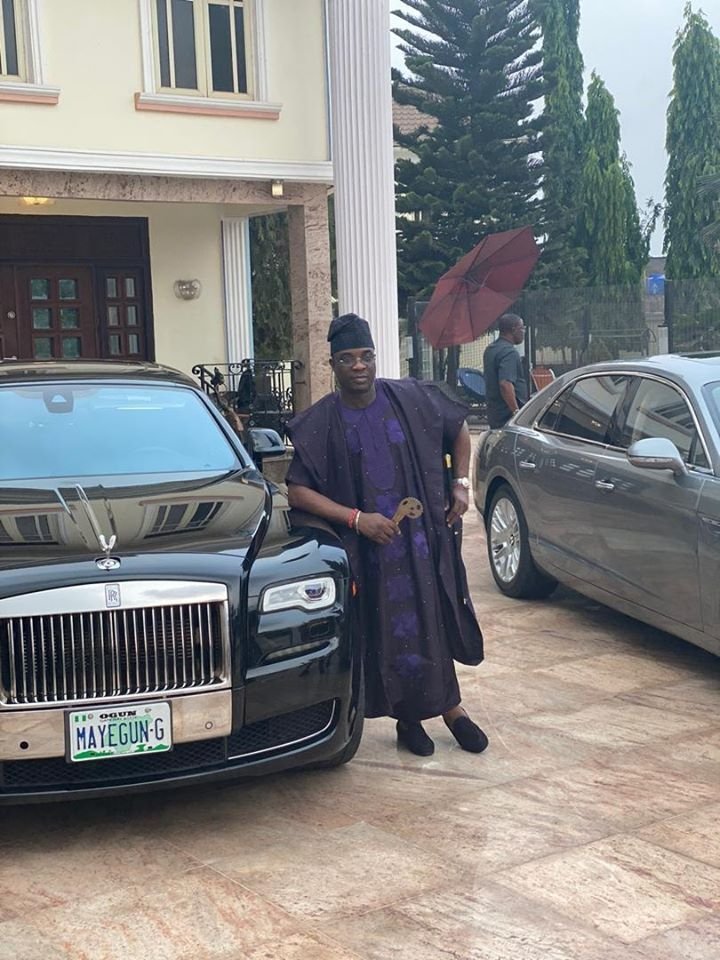 Send Us News, Gist, more... to citypeopleng@gmail.com | Twitter: @CitypeopleMagz