Mama Dr. Mrs. Grace Simisola Olubanwo Braithwaite is the widow of late Human rights lawyer, Dr Tunji Braithwaite. The big news is that she is 90 and she will be celebrating it big this month. She was born on 27th March 1933. She will be 90 on March 27th, 2023.
In his lifetime, Dr. Tunji Braithwaite was a great man. He did a lot to better the lives of many people. He embarked on many crusades to fight for many people whose rights were being trampled upon. He lived a life of struggle, using his legal knowledge to help many. Even in death, he is still rated highly by all. His widow has continued to remember him.
His widow, Dr. (Mrs) Grace Simisola Olubanwo Braithwaite does not look 90. She is still her jovial self. She has kept her good looks intact and she is as vibrant as she has always been.
How does she plan to celebrate her 90th? We can tell you. It's going to be a 3-in-1 celebration.
There will be a Holy Eucharist & Thanksgiving Service on Monday 27th March at St.Paul's Church, Breadfruit, Lagos. Reception follows at Yard 158 Event Centre.
There will also be the presentation and book signing of her memoir, Grace To Conquer: Chronicles From the Crucible Of A Matriarch on Monday 20th March 2023.
The 3rd event is her Birthday Lecture titled Sexual & Gender-Based Violence: A Case For A Mental Health & Sexual Health emergency The keynote Speaker is Titilola Vivour Adeniyi, the Executive Secretary, Lagos State Sexual and Domestic Violence Agency. There is a panel of Discussants made up of 4 distinguished personalities.There is Dr. Maymunah Yusuf Kadiri, Dr. Kemi Dasilva-Ibru, Mrs. Funke Adekoya SAN, and Kwara 1st Lady, Erelu Toyin Saraki.
The Special Guest of Honour is Lagos 1st Lady, Dr Ibijoke Sanwo-Olu. The event will hold on 23rd March 2023, at Yard 158.
As she turns 90, she still misses her husband every passing day. Until her husband died in 2016, they were inseparable. Dr. (Mrs.) Banwo Braithwaite and her late husband, Dr. Tunji Braithwaite were the best of friends. They lived together for many years at their expansive Victoria Island Castle. It is a sprawling edifice. The depth of her love for her late husband showed in her tribute, a year after his death.
"Three hundred and sixty-five days have passed so quickly. Seems just like yesterday to me. The day, 28th of March 2016 was not an ordinary day to me. On that day, my dearly beloved husband, Olatunji Akintunde was taken away from me by his maker, God almighty. It was so sudden and I was left in great shock, pain, sorrow and disbelief."
"The same question kept coming to my mind. 'Why should this happen to me?' No answer was forthcoming. Then confusioin set in. This confusion went and on for days, weeks and even months!
But thanks be to God who causes us to triumph always in Christ Jesus. 2 Cor 2:14, Glory be to His Holy Name! Gradually, words of consolation started coming into my spirit. Darling Tunji, I love you dearly but God loves you more. Though our physical togetherness seems suspended for now, you are still very visible to me all the time. With great passion, you loved the Almighty God and you never compromised your faith in Him."
"Like a colossus, you stood up to speak loud and clear against the ills in the land. Social injustice was the major evil that you wanted to be uprooted from the land. You were the voice of the voiceless, the poor, the downtrodden."
"You feared God and in Him you put your trust completely. You leaned on Him and He never forsook you. The battles were fierce and daunting at times but Jesus Christ was always by your side. The vacuum you left is so deep and so wide, who can fill it? Only our Almighty God is able to do it."
"Words are inadequate to express how much I miss you every minute of each day. Can I ever forget our decades of togetherness? It is not possible. Your family will never forget your words of wisdom and encouragement at prayer time. You were a great prayer warrior."
"Your children and grandchildren miss you so much. Oh yes! The grandchildren, each of them you gave a pet name by which you called them; one of them, a seven-year-old even changed his name to Olatunji two months before you left us."
"Dearest One, sleep on. But I would not have you to be ignorant, brethren, concerning them which are asleep, that ye sorrow not, even as others which have no hope. For if we believe that Jesus died and now again, even so, them also which sleep in Jesus will God bring with him."
"For this, we say unto you by the word of the Lord, that we which are alive and remain unto the coming of the Lord shall not prevent them which are asleep."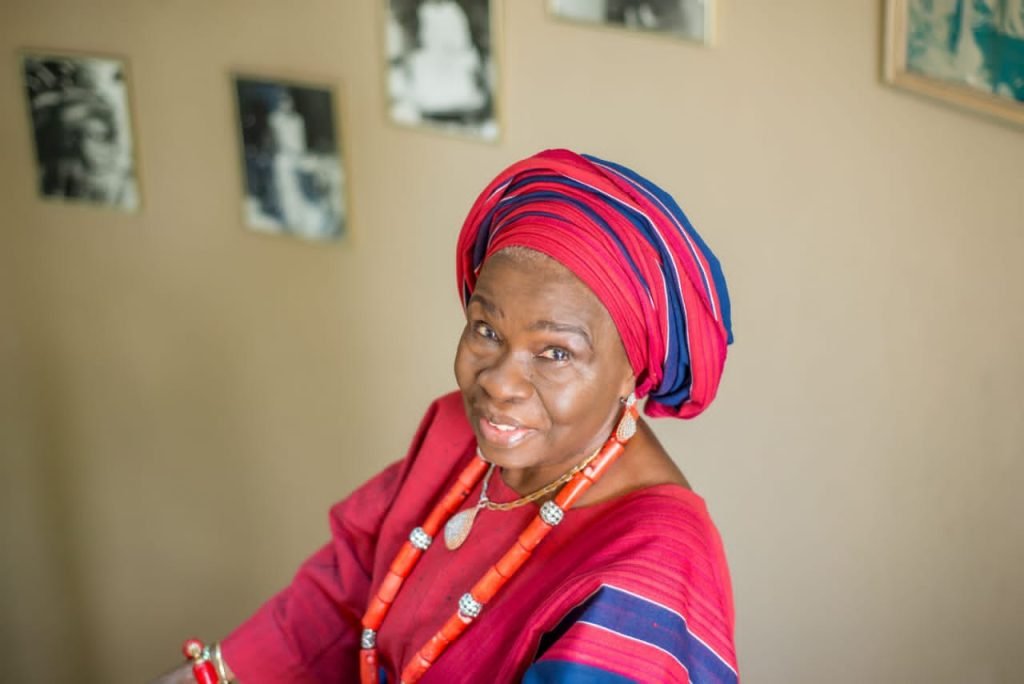 "For the Lord himself shall descend from heaven with a shout, with the voice of the exchanged, and with the triumph of God, and the dead in Christ shall rise first: Then we which are alive and remain shall be caught up together with them in the clouds, to meet the Lord in the air; and so shall we ever be with the Lord.
"Wherefore comfort one another with these words.
1 Thesallonians 4:13-18 King James Version (KJV)
These words of Paul to the Thessalonians continue to comfort and give me hope."
Send Us News, Gist, more... to citypeopleng@gmail.com | Twitter: @CitypeopleMagz