•Reveals How Hon. AJIDE Supports Players
The name, Taju Disu, may not ring a bell to many young Nigerian football fans, but the older ones will remember him and his contemporaries with relish. He was part of that hugely talented and historic 1983 Flying Eagles team that went down in our history books as the first Nigerian team to qualify for any FIFA organized tournament. They represented the country at the 1983 Under-20 Junior world cup held in Mexico. If you are looking for the first Nigeria national team to raise the country's flag at a FIFA World cup competition, it was this team.
And Tajudeen Disu, nicknamed 'Ghadaffi' was an integral part of that team. He was, at the time, one of the finest and most efficient defenders to come out of Africa. Disu was a delight to watch. For a defender he was intelligent and skillful on the ball which was why many respected him a great deal. He and his teammates dazzled at the competition, showcasing to the world for the first time the exquisite football skills of Nigerian footballers.
Today, Tajudeen Disu, who has spent the better part of the last two decades living and coaching in the United States, is retired from football and has done quite well, coming back home to help revive the dwindling fortunes of Nigerian football. Currently, Taju Disu is the Chairman of Youth Sports Federation of Nigeria (YSFON) Lagos State and former Abiola Babes Captain. He started his football career from Ansar'deen Primary School, Lawanson Lagos and St Timothy's College Yaba. Disu represented Lagos State in the National Sports Festival at Oluyole 79' and Bendel 81.
He was member of the Flying Eagles team that played in FIFA World Cup in Mexico and later Super Eagles. At the moment, he is the Supervisory Counselor for Agriculture, Youths, Sport and Social Development in the Surulere Local Government. He is a childhood friend of the Executive Chairman of Surulere local government, Hon. Tajudeen Ajide, who himself was a fantastic footballer before he ventured into politics after his retirement from football.
Even as an extremely busy politician, his love and passion for football and its development has not waned one bit. This is why he has continued to make very significant contributions to the revival of grassroots football in Lagos state. He and his friend, Taju Disu, share not just a strong bond but also a perfect chemistry that has seen them make great strides together towards turning around the fortunes of our football as well as the fortunes of our ex-internationals, many of whom have fallen on bad times.
Two weeks ago, City People's Senior Editor, WALE LAWAL (08037209290) had a good one hour chat with the retired Nigerian international and he took us back to his days as a former footballer and also shared his concerns about the current state of football in Nigeria.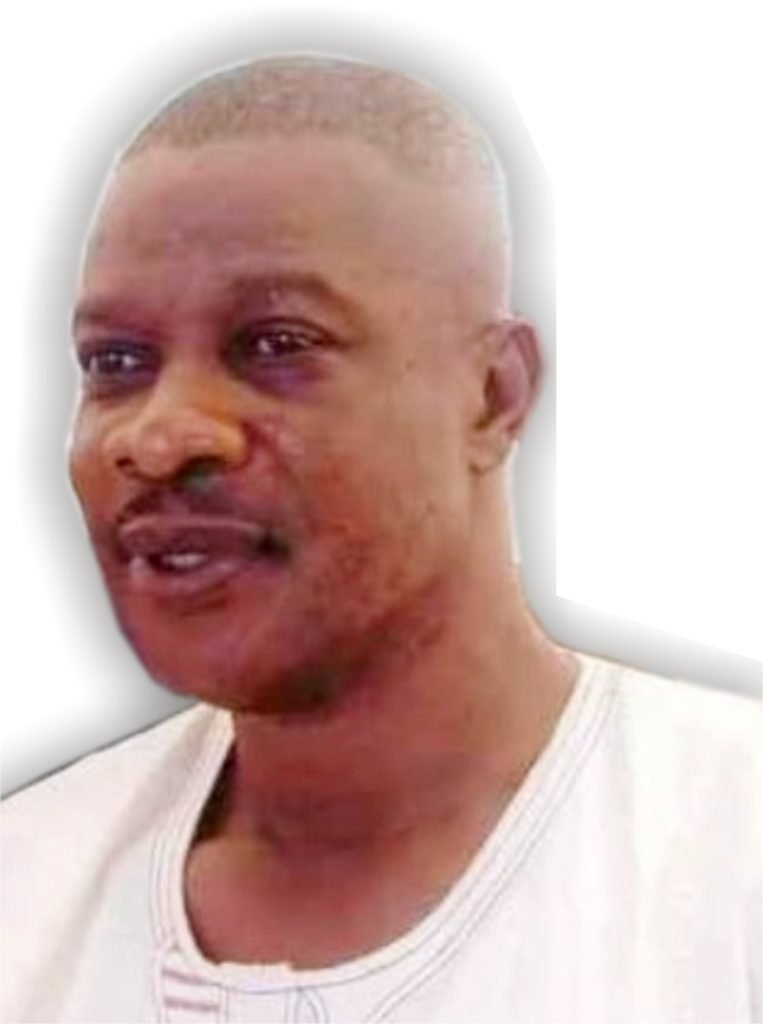 How much would you say the chairman has impacted on sports within the local government and even outside of it?
I think he has done so much when it comes to impacting on the youths especially. He's somebody I've been friends with from childhood so it's not a surprise to me at all what he's been achieving, particular when it comes to the round leather game. I believe he has done so much. Even as a young man, I will tell you he has done a whole lot in terms of representing the Surulere local government. We both played in two national sports festivals representing Lagos state and also I remember we played against each other while we were in College a couple of times.
I was in Baptist Academy while he was in Igbobi College. Playing against each other was fun then. Later, we both graduated to playing for the Youths Sports Federation of Nigeria, which is YSFON. Back then, there was a process. You would first graduate from grass root football from there to the Academicals, then from Academicals to the senior national team. But suddenly everything just went down the drain. Much later, he left for the UK while I left for the United States. And I know what he did for the youths at that time.
He would send home jerseys, balls, just to encourage the youth. He was really loved because despite the fact that he was in UK, he was still thinking of the youths back home in Surulere and Lagos state as a whole. And I also remember the first time he told me he had made up his mind to come home to join politics, I was like, is he serious and he said yes, he was serious. But as his old friend, I knew what was motivating him then to come back.
He wanted to come back so he could take care of people, but how can you take care of people effectively enough if you're not in government? So, this was the reason why he felt he needed to be part of government. And like a joke, he became the chairman of Surulere local government and of course I knew he was going to give it his best shot. That prompted me too to come back home because I knew that working with him would enable me to also contribute my quota to the development of football within the state. When there was opening for the Gateway Abeokuta football club's coaching job, Hon. Ajide ensured I got the job. He drove me in his car to Abeokuta and with his help, God made it possible for me to get the job. There were already nine people shortlisted for the job, but I was deemed most qualified for the job.
I was there for just one season and by the special grace of God, the team got promoted to the premiership under my watch. After that, I returned to the US because I was no longer comfortable with the way the club was handling the financial aspect of things and this was affecting the players. I was back in the United States when I heard that Tajudeen Ajide had become the chairman of Surulere local government (he didn't get it at the first attempt) and that was the turning point.
When I returned, he made me the Director of Sports for the local government. And I am grateful for the fact that he gave me the full control over what I do. There is no interference, no pressure from anywhere, I just do my job. We won nine trophies out of ten in two years. We won the Speaker's cup, Junior League, Muslim cup, so many others. The only trophy we lost was that of the Lagos state sports festival which we lost in the finals via penalty shootout. Fashola was the governor at the time, the match was played at the Teslim Balogun stadium. After that, he left the council and I had to go back to the US again. By the grace of God, he became the chairman again and I returned. And so far so good, I must say it's been fantastic working with him.
What explains the strong bond between both of you? You seem to have a connection that's strong, tell us about it.
Honestly speaking, it's the love we have for each other growing up together as kids. At this level, I believe that this is the only person I can work with, he knows who I am. He trusts me and he knows what I am capable of. Everything that we have done together as far as the round leather game is concerned has been a positive one. He and I are both passionate about the youths, we strive to do all we can to ensure that they lead a productive life. There are a couple of kids in the UK now who got scholarships through him.
Through him, they are living their dreams. He made sure he gave as much youths as he could the opportunity to secure a brighter future. That is one of the reasons I came back to work with him and I have never regretted doing so. He has done so much for the youths and for sports in general. If he is in charge of NFF today, or in charge of the sports ministry, trust me, our football will be revived. Even our local government has turned to Nigeria Football Federation office. This is because he has done so much for the players and believe me, if I begin to talk about that we will be here till tomorrow.
He has done so much for the ex-players that our office has become Nigeria Football Federation office and I'm talking not just in Lagos State but across the federation. And just recently, he achieved for us what we have been trying to achieve for the past 20 years, and that is Nigeria's players union to come together as a unit and speak as one.
This divide and rule system that the NFF has been using to cause disunity within us will finally come to an end now. I have been with the players for over 15 years so I know what is happening. And I can tell you Hon. Ajide has done a lot for these guys. They come to the council, he takes care of their financial needs, rent issues, family problems, he's been doing all of that and much more. I know all of these because all these things go through my office. I am in charge of Agric, youths, sports and social development for the local government. He has done incredible things for these people. Now, with his contributions and efforts, the players union has become one.
This is something the people who really played the game, the likes of Segun Odegbami, Kadiri Ikhana, Felix Owolabi, Christian Chukwu, tried to do but were unsuccessful and now, finally we have a players' union that speaks with one voice now. It's been a huge job bringing them together, that's why I say he has done so much when it comes to taking care of Nigerian players and even coaches as well. I still remember how we drove from here to meet with Peter Anieke. When we saw him, he was in a bad state of health.
It was Honourable Ajide who arranged for an ambulance from here to go and pick him up and take him to the hospital where he was given medical treatment and he, Ajide, picked up the entire bill. Apart from him, he also did his best for late Yomi Peters. Same for Kadiri Ikhana. We flew from here to Abuja to go and meet Kadiri Ikhana. We were there with him at the hospital. Some of these things are what NFF Chairman, Amaju Pinnick should be doing, but the man doesn't even want to know anything about the wellbeing of ex-players.
How have you been able to structure your catch them young programme and how effective has it been? What football competitions do you have in Surulere?
Thank you very much. The truth is that, he, Ajide, is the chairman of all Academies. We have a lot of Academies in our area and we organize tournaments such as the Under 15 tournaments, the Under 17 tournaments. When we identify a good player, we send them abroad to go and get scholarship. That's how we were able to arrange for two young boys to travel out. We already had plans to travel to Spain and the United Kingdom, but the emergence of Covid halted the process. But by the grace of God, we will continue with it and see it through. When we discover them, we begin to train them and then invite scouts from outside the country to come and watch them and when they see a couple of them that they like, they make the travelling arrangements and take them abroad. The empowerment of the youths is his priority, this is what makes him happy the most.
Let us talk about you now, sir. You are one of those ex-players who sacrificed your all and wore the national jersey with pride back in the day. Tell us about your time and who were your flying Eagles set of 1983?
Thank you very much. I think I am one of the luckiest players of that era. My set, the 1983 flying Eagles, was the first team that first to raise Nigeria's flag in any FIFA tournament. When the set of Henry Nwosu, Stephen Keshi and the likes tried to do it, it was Cameroon that shocked them here, so our set was next. By the grace of God, we made the country proud by qualifying as African champions. Ivory Coast came second, so we qualified for the FIFA Junior World Cup in Mexico. We participated in the tournament, did our best and came back home.
Majority of us graduated to the senior national team in 1984, played the Nations cup in 1984 and went as far as the finals to Cameroon. After that, I moved to the Abiola Babes in 1984 and played in four consecutive FA Cup finals, that's, 84, 85, 86, 87. After coming back from Mexico in 1983, at that time I was in Leventis United, Ibadan. I left National Bank here in Lagos, myself, Paul Okoku, Segun Olukanmi and a couple of others, we were in the National Bank then before we joined t6he Flying Eagles. We went to Mexico, came back, so myself, Yemi Adebanjo, Paul Okoku, we moved to National Bank.
Why I said I am one of the luckiest players at that time is that, back then, we promised the government that we will qualify and the government in return said anything we want, they would and most of us opted for scholarship. They also made a lot of other empty promises but when we qualified, nothing happened. After a couple of years, when we found that the government was not prepared to do anything for us, we started writing to some of the schools in the United States that we played against when we were in YSFON and their coaches took note of us.
We represented Nigeria then in the Dallas Cup which we won. We were there via YSFON and the tournament took place in Dallas, USA. And American University coaches came for us but because we were still doing our A-Levels at that time, we couldn't have any negotiations with them. So, now, we started writing them and that was how, one by one, they started asking us to come over to the United States. I tell you, about eighty percent of that set went to America. Some of my other colleagues went to UK. So, majority of us till tomorrow are still in America. That's why I told you that my wife and kids are in America, it was as a result of that opportunity. Till today, I am still in touch with many of my colleagues. We talk regularly. When some of them are in town, they come to the council to say hello to the chairman. I'm still in touch with about eighty percent of them. We play All Stars, like IICC All Stars, Rangers All Stars, and this brings us together, we play football, have fun and enjoy ourselves.
How do you think we can revive Nigeria's football, I'm sure that as an Ex-international, you cannot be happy with the way things are at the moment?
Of course, I am not happy. Things have really changed. Back then, we had football administrators who cared about the game. But these days, things are not quite like that. It is time we start bringing the right people to run our football. What we have now is that we have simply put round pegs in square holes. It cannot work like that. We must start to bring back our ex internationals and make some of them administrators of our football. We no longer encourage grass root football.
We are killing our football every day by appointing people who know next to nothing about football to oversee the affairs of footballers. If we want our football to rise again, age grade competitions must be revived across the country. Honest, sincere administrators who are knowledgeable about the game should be put in significant positions otherwise we will only keep going round in circles.
Send Us News, Gist, more... to citypeopleng@gmail.com | Twitter: @CitypeopleMagz