What is Primate Ayodele now becoming? What is this man turning into? How is he able to come out consistently with accurate prophecies that are all coming to pass one after the other? Where are his prophecies coming from? These and many more are some of the questions on the lips of many Nigerians at this time who are shocked by the accuracy and consistency of the man of God called Primate Ayodele Elijah. Time and time again, Primate Ayodele continues to stun his many critics with ground breaking prophecies. The more they criticize him, the bigger he becomes. Even his international reputation has continued to soar by the day.
Presently, the topic anywhere in Nigeria is the attack on Kaduna airport which happened some days ago. Interestingly, this was included in the prophecies for 2022 which was released on the 22nd of December, 2021. It was published in his book 90 Prophecies for the year. On the attack on the Abuja-Kaduna train, Ayodele had warned in his annual prophecy book titled, Warning To The Nations that government should work against explosions or attack on any of our train stations and rail tracks. This can be found on page 147 of the book, Warning To The Nations. Primate revealed that the spirit of God says we must pray to rebuke train accidents and attack on our train stations. He added; "Let us rebuke explosions in our rail stations," and the bomb attack on the train stations, unfortunately, is a confirmation of this prophecy.
On page 78 of the same book, Primate Ayodele added: "Let us pray so that Lagos-Kaduna airports or any of our international airports will not be attacked by terrorists," and sadly, Kaduna airport was attacked.
These two reported attacks on our train stations have confirmed, once again, the authenticity of Primate Ayodele's prophecies. Ayodele is the only in Nigeria presently that speaks after hearing from God on a weekly, monthly and yearly basis. No other prophet has ever been as consistent as Ayodele. Part of Primate Ayodele's prophecies is what is happening in South Sudan right now, which creating lots of tension. It would be recalled that the enigmatic prophet had warned the government of South Sudan against unexpected coup. Right now in Sudan, there is tension everywhere as the government is trying to forestall the execution of a possible coup. There are confirmed security reports of a coup threat and the government is leaving no stone unturned to nip it in the bud.
But what this writer has found most astonishing is the Primate's warning several months ago that they will bomb the train rail, and that there will be train accidents and killings. When this prophecy was made in his book, Warning To The Nations, many dismissed it as impossible. Even the government did not pay attention to the prophecy. Now, it has unfortunately come to pass. How he was able to see this attack coming since last year still remains a mystery to many.
It must also be put on record that it was only Primate Ayodele, among all the top and prominent prophets in the country, who foresaw the attack on the Kaduna airport. He mentioned some other airports, but the big question is, will the government take his warning seriously, because right now, nobody knows what will happen to other airports.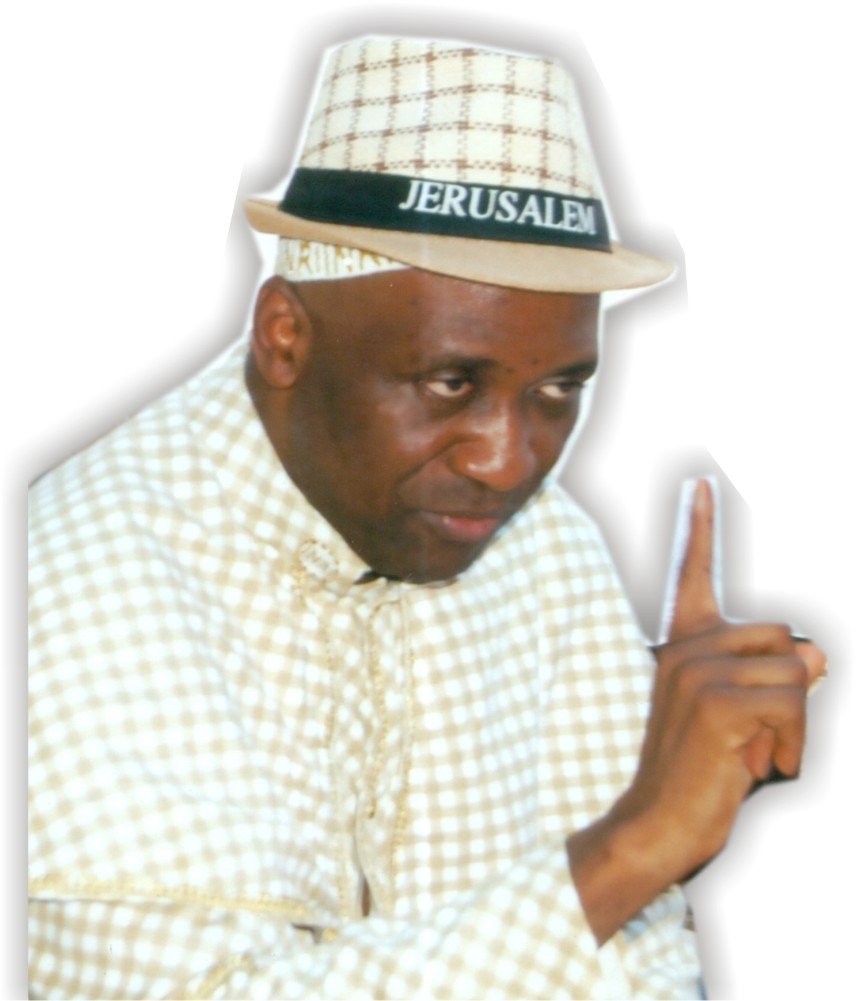 Whether his haters admit or not, credit must be given to Primate Ayodele. He has been extremely consistent with his prophecies. Only a few days ago, he boldly warned Governor Okowa of Delta state that using Speaker of Delta state House of Assembly, Sheriff Oborevwori or David, his former Chief of Staff, will get him into crisis and he will haunted by the EFCC. The man of God also added that there will be problem between him and his successor. In the same vein, it must be put on record as well that, before Obiano's embarrassment, Ayodele had warned Obiano of the EFCC but he did not listen. Not only that, he warned that the current governor, Soludo, and Obiano, will have differences. Meanwhile, Ayodele has said that he will tell the world who will be the next president of Nigeria but that's if they will listen. He added that more hardship awaits Nigerians. Right now, the dollar is N700. He has said that price of petrol will hit N1000 and that soon, the price of gas will shoot so high the poor will no longer be able to afford it.
This same remarkable prophet was the first to prophecy the Russia-Ukraine war and now everything he said about the war is unfolding. He even said that though Russian president, Putin, will not be open to dialogue, he would either be assassinated or be removed from office. For those who listened to what America's president Joe Biden said two days ago, he said Putin is not supposed to be in power which goes a long way in the fulfillment of Ayodele's prophecy.
Send Us News, Gist, more... to citypeopleng@gmail.com | Twitter: @CitypeopleMagz