Introducing to you A Magnificent Top Hat called "Àdùkẹ́"! Made from torn fabrics, newspapers, cartons, and locally made adire fabric.
This was a very beautiful experience for me! It brought back the memories of paper mesh used in college days; little did I know that I would achieve a magnificent top hat from combining torn fabrics, newspapers, and cartons.
Creating this piece was an eye-opener for me considering the type of hat I made; I never imagined I could turn waste to magic! Indeed, Nothing is a waste if you reuse it.
I had a little challenge in attaching the crown of the hat to the brim, but I'm thankful for the training organized by Madera Rogers! She explicitly explained the process to me systematically and I was able to achieve both the crown and brim sticking together! Thank you once again.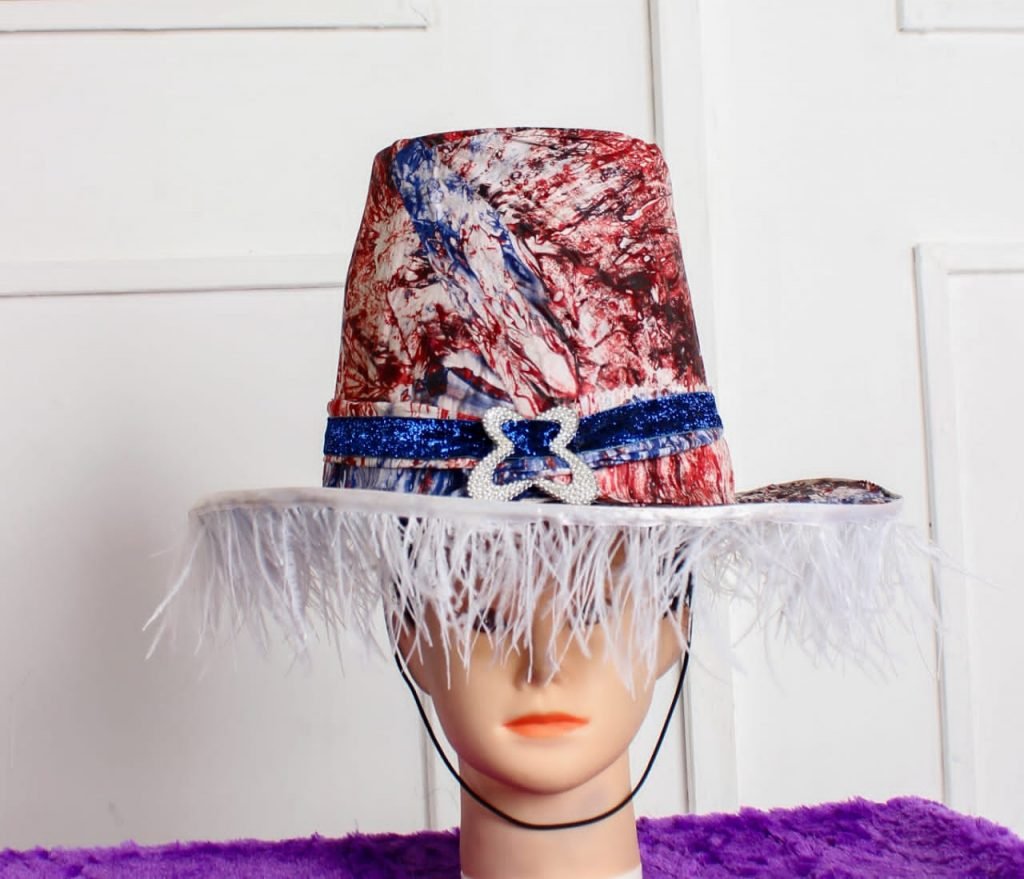 This project is cost effective as waste had no price attached to it; it can be found everywhere. Also, this project would reduce pollution in Africa and particularly in Nigeria.
Thankful for this opportunity
Send Us News, Gist, more... to citypeopleng@gmail.com | Twitter: @CitypeopleMagz