•2 Hrs With Club Chairman, Prof. ADETOKUNBO FABANWO
Prof. Adetokunbo Fabanwo is a Professor of Obstetrics and Gynaecology at the Lagos State University College of Medicine. He has been practising and teaching that aspect of Medicine for decades. But there is also the social side to Prof. He likes to mingle with the elders and people of like minds, in a relaxed setting of a social club, over drinks.
For decades, he has been able to balance out the two lifestyles. He is the current President of theYoruba Tennis Club, one of the oldest social clubs in Lagos and a prestigiousone for that matter.
Among the elite in Nigeria, it is seen as prestigious to be a member of such an elite club, made up professionals, technocrats, top civil servants, captains of industry, businessmen, retired Civil Servants, etc. What sort of a club is Yoruba Tennis Club? How do you become a member?
These and many more were the questions SEYE KEHINDE, City People Publisher asked Prof. one Saturday afternoon, a few weeks back.
Below are excerpts of the interview.
How has life been as Chairman of Yoruba Tennis Club?
Its been nice. I was prepared for it. Before you become Chairman, you will usually have a period of tutelage of about 2 years when you are Vice-Chairman.
In our club, the Vice-Chairman usually becomes the Chairman. So, I had 2 years of tutelage. Under the Chairman then, Brother Dele Martins. And during that period I had to observe the way he operated. It was his administration. My own business was just to support him, to make sure that he succeeded. That was what I did largely.
So, when eventually you become chairman its your own way. I have been on this seat for about one and a half years and I must say that first and foremost, we decided to have a 5 point agenda. The first was to uphold the Tradition, the Customs, the Norms, and the Usages of the club.
The 2nd was to re-invigorate the ladies wing of the club. The ladies wing is made up of the wives of the members of the club.
Its traditionally headed by the wife of the Chairman. The wife of the Chairman will be the head.
The 3rd thing was to embark on an infrastructural upgrade of the club, specifically the current Pavillion, the Norman Williams Pavillion. We wanted to take it up to a 3-storey building. That project is about to start.
Luckily, we got some assistance from the Lagos State government for that. No 4 was that we wanted to seriously upgrade the social life of the club. And we have done this successfully. We have inaugurated a Jazz Group in the club, which has been having regular activities. We started a Sunday soiree at the Heinekens Bar which has been holding almost forthnightly. If you come here on a Sunday evening, there will be some fun, some action at the Heineken Bar. We have continued with our Thursday Lunch Group, which is a very strong group at the Yoruba Tennis Club. It started very many years ago. It has been on regularly, weekly. This is where some members come together to have lunch, listen to live music and there is general merriment.
Over and above all, they remember the less priviledge. So, at every of those occassions, significant donations are collected from members who are seated and deposited in what is called a Benevolent Fund Account. The thinking of the group is that, Yes, they have the opportunity, the means, the whewithal to sit down and eat a good lunch, but there are so many other people out there who need help. So, they are not unmindful of that. So, they contribute heavily. The account is in millions of naira. So every December they do a list of bodies like Motherless Babies Home, the School for the Blind and other less priviledge schools and they give them hefty donations, like half a million here, one million there. Huge sums like that. They do that every year. So we've continued with the Thursday Lunch.
And then we upgraded the Heneiken Bar with the assistance of Nigeria Breweries. So, what we have upstairs in our Bar 2 is a modern Bar and Lounge, which to members delight has been offering another alternative place for members to relax.
So, the experience has been very good. I believe we have run a very successful administration, considering what people say and what we ourselves can see. So, we fulfilled.
How does it make you feel being the No 1 member of the club, that is made up of many distinguished people?
It is a humbling experience. Humbling in the same that if you have your head screwed on right, you will recognise that you are only Primus Interpres, which means 1st among equals. Their are so many other people that could have been chairman. But for one reason or the other you have been chosen.
Perhaps because you have contributed to the club over the years. I joined the club 29years ago.
And I have been General Secretary. I have been a Committee member. As a matter of fact, when this Greetings Hall was built I was the General Secretary of the club and Brother Dr. Finnih was the Chairman of the club at that time and together we worked with the Building Committee and came up with his project, The Greetings Hall.
So, you have to feel humbled. I don't see myself as being on top of the world. With all sense of due modest, I am also an accomplished person myself. I am a Professor of Medicine. I have accomplishments in order areas. So, I just see it as a facet of my life in which I have been called upon to move the club forward.
What stands Yoruba Tennis Club our from the park?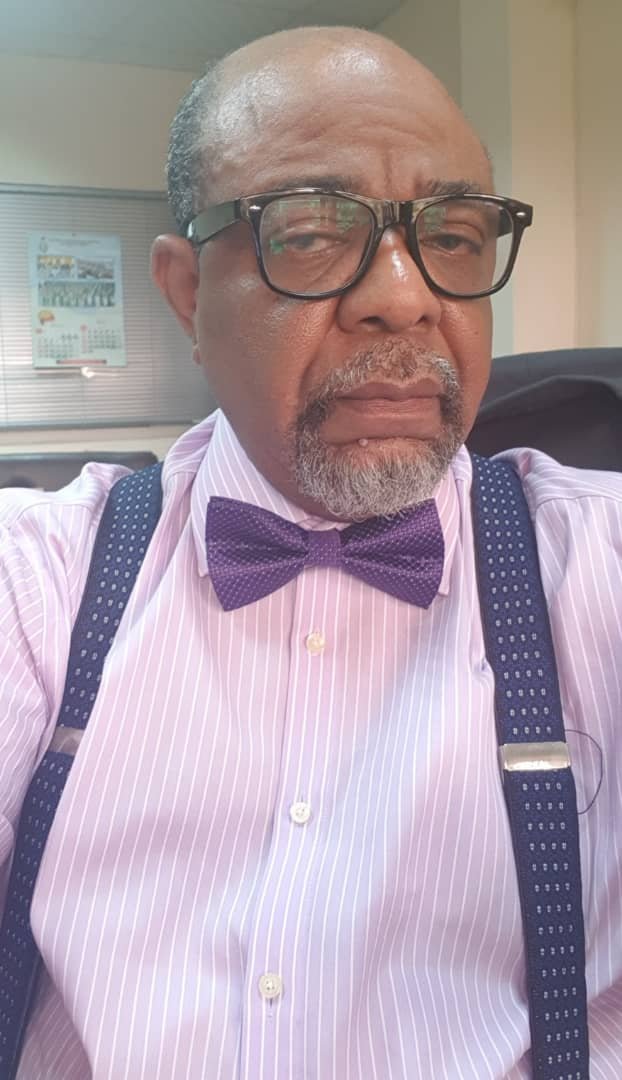 We've always considered our club as unique. As a matter of fact, we are probably the only club in the class that we belong to. What makes it unique is our Customs, Usages, Norms and Traditions. (C.U.N.T). We have over the years developed a set of guidelines by which we operate.
We pay a lot of premium on Age in this club. We also pay a lot of premium on Seniority. Therefore if you enter our Dining room you have to look around quickly to see if the Chairman is sitted. If the Charman is sitted, you have to approach and greet the Chairman first, failure to do that will attract a fine to yourself. And then you look around to see if the Vice-Chairman is there, you greet him next. If there is any past Chairman there, you will greet them next. If there is a Trustee, you will greet him. As a matter of fact you will greet the Trustee before the past chairman. You can now greet the other people. So, the new people coming in to join the club, are supposed to be tutored on our culture and tradition. So, by the time they join, they are supposed to know all these to avoid been fined all the time. We consider Age to be a very special thing in this club. That is why it is not surprising that we have so many people in their 80s and 90s in our club, who are doing very well. As a matter of fact, no matter how highly accomplished you are, you must show deference.
Send Us News, Gist, more... to citypeopleng@gmail.com | Twitter: @CitypeopleMagz