Otunba Abayomi Odunowo is one of the APC chieftains in the South West who worked for the emergence of Asiwaju Bola Tinubu as the President-elect. Over the last few months, he travelled round the country campaigning and mobilising votes for him.
He practically spent most of his time up North and in Abuja meeting stakeholders. He is the National Chairman, Asiwaju Ahmed Tinubu Support Group (AATSG). A few days back CityPeople Magazine Publisher, Seye Kehinde got him to talk about why he is happy that his candidate won the Presidency. Below are excerpts.
How do you see the victory of Asiwaju Bola Tinubu?
I see it as the Actualization or prophecy for our dear country and a well-deserved victory, based on Courage, Steely dedication and hard work for a man that has built bridges across the country for years. It has also confirmed the vision quotation of one of my mentors late "Chuba Okadigbo" in 2003.
He said the Establishment might not allow us to Rule Now. But be that as it may, on a very good day, at the appointed time, Tinubu will rule Nigeria."
"What I do not know, is whether I will be around when that happens. But even if am not there, (Chuba turned to Tinubu) please ASIWAJU, move on and fear not! The vultures will gather against you, but you know what we stand for. Be strong and continue for you shall overcome!"
As the President-Elect of the Federal Government of Nigeria that was announced in the early hours of Wednesday, March 1, 2023. polling 8 Million, Seven Hundred and Ninety-Four Thousand, Seven Hundred Twenty-Six (8,794,726) votes, he defeated his closest rivals, the candidates of the Peoples Democratic Party (PDP), Alh. Atiku Abubakar and Labour Party (LP), Mr. Peter Obi who respectively won Six Million, Nine Hundred and Eighty-Four Thousand, Five Hundred and Twenty (6,984,520) and Six Million, One Hundred and One Thousand, Five Hundred and Thirty-Three Thousand (6,101,533) votes.
By every standard, the result of the 2023 Nigerian elections is a close one. This also produced surprises, which are good indicators that the Nigerian electoral process produces the choices of Nigerians.
The President-Elect, Asiwaju Bola Ahmed Tinubu was defeated by Mr. Peter Obi, LP Presidential Candidate for the first time. In the same election, President Muhammadu Buhari was defeated by Alh. Atiku Abubakar, PDP candidate. If anything, at least the 2023 Presidential elections should give more confidence to Nigerians that the Nigerian electoral process has matured.
INEC has done a very good job. It may not yet be perfect but it's a great improvement on past elections, thanks to the introduction of the BVAS machine.
Our President, Muhammadu Buhari promised to provide an enabling political environment for INEC to do its work and that is the result we have all witnessed. INEC was allowed to work professionally without political interference by the government of the ruling party.
Were you initially scared at the last-minute intrigues played out by the gang up by PDP and other parties to scuttle the results?
The AATSG led by me had 10 people in each of the 176,846 polling units gathering data and we were very relaxed as we had our own Situation room that collated all the results and we knew by the next day we had victory. We just had a bit of anxiety about the delays and the many narratives that was been sent out. INEC did a very creditable job to the best of its ability, although there were pockets of issues are and there but this election was actually very good. But we are still in shock at the strongholds that we lost, Lagos, Kano, Katsina, Adamawa, Osun, and even how low our votes were in Borno. This goes to show the credibility and integrity of this election and we once again thank INEC for introducing the game changer, the BEVAS machine.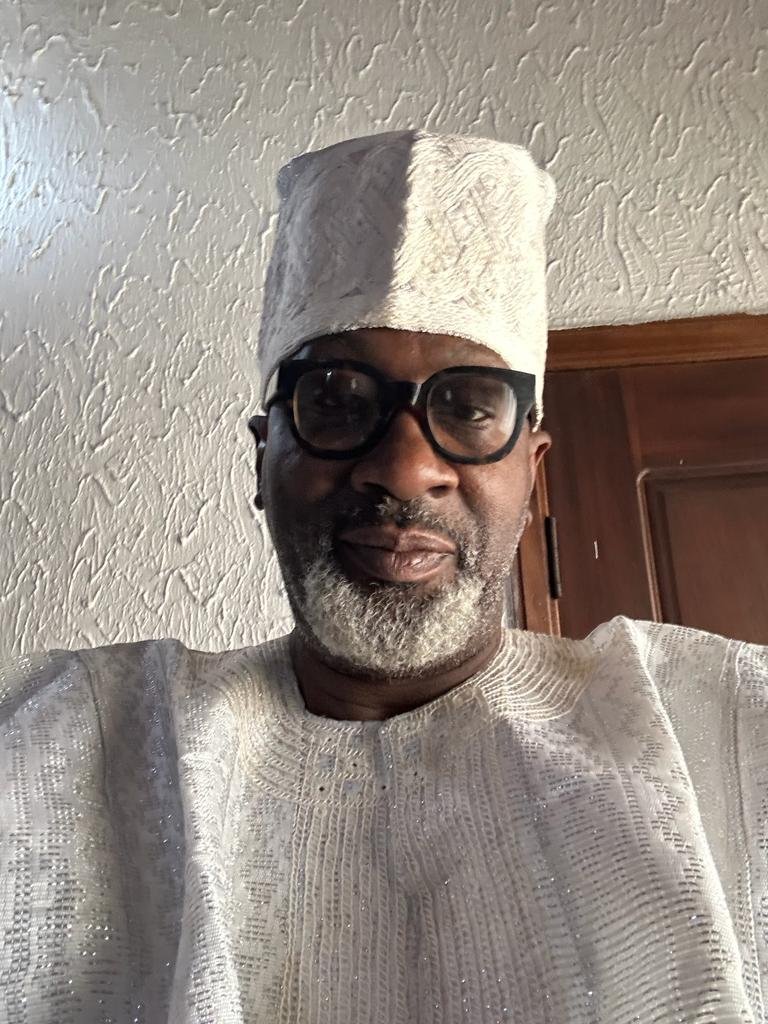 Why do you think Asiwaju went through so much opposition before he could emerge victorious?
The forces working against the President-elect were too many and they used everything in the book, to stop him. How do you accuse someone who has a pastor as a wife that he was trying to Islamise the country, by opting for a Muslim-Muslim ticket? I haven't seen that kind of track record, of competence and capacity displayed by Kashim Shettima. It was intimidating and non of the other people parading themselves were close. There was no way he could have done less if he had plans of changing Nigeria for the better with the mantra of Renewed Hope. Not only does Kashim Shettima have the three Cs, Competence, Capacity and credibility,he also has strong political value. Apart from that, they also trabilized the whole campaign as against making it an issue-based campaign.
The gang-up started long ago when the APC National Chairman was removed and they made the governor of Kebbi the acting chairman. They kept changing the rules until the new national Chairman was installed. If you can remember, there were a lot of issues surrounding his emergence and this heightened days before the elections when the Senate president was announced as the consensus candidate.
But we stood firm and insisted on primaries. The rest is history. Anyway, it was not going to be easy, after all, Tinubu was a Yoruba man and some owners of Nigeria, mostly Yoruba,were not going to allow any Yoruba man to achieve such a feat.
It almost became a taboo that every thirty years, Yoruba fail to achieve this. But God in his mercy gives power to whom he wants and when he wants. And we all are very great-full for allowing Nigeria to get for the first time one his best brains to be in a position of leadership.
How do you see the performance of your friend and school mate, Peter Obi at the polls?
The performance of my friend and schoolmate at the polls was shocking to me personally. I knew it was not possible for him to win the elections. But I never thought he would perform so well. But I thank him for one thing. Most importantly, I congratulate Governor Peter Obi, and all OBIDIENT Movement. They have really shown with the Elections of 2023, that it can truly be done, as he made common men without connections and fat purses, including okada rider and generator mechanic, be elected into the National Assembly.
He showed that truly, our country Nigeria belongs to all Nigerians and not a few like it's has been perceived over the years
He turned the political turf of Nigeria around and evoked the political consciousness of the hardworking Nigerian youths, reminding them of the power they hold and also challenged them that if this drive and energy were properly directed they will achieve tremendous results.
This has been what I have been preaching to the youths for the last fifteen years. I am happy they saw it happen with the Obidient Movement.
With his leadership, they humbled godfathers Governors, Billionaires, political leaders and very important political personalities, that it can truly be done.
He created a new pedestal for common men who were not known anywhere politically but possessed the drive to climb.
What they must now do is build on the spirit of the struggle that started in 2023.
With unprecedented and unbelievable achievements, like wildfire in harmattan, Obi and the movement spread across the country in very short a time and even created a structure in the people who should be the structure.
Nigeria will forever remember his role in the political trajectory of 2023 in her history to the emancipation of the Nigerian youth and leading them in a path that many believed could not be achieved.
Our Nigerian youths and the OBIDIENT Movement will remain indebted to you for the energy plug you drove into the hearts of so many across our nation.
I have a dream that someday very soon, the mandate of this movement would be actualized, to achieve that. They must realise that we only have one country, that it's our own and we must all guard it and work tirelessly to protect it, by ensuring we keep calm, and let everything that would be done be based on rationality and common sense.
In any competition, some people would lose, while some will win. But in this election, honestly, there are no losers and the journey has just started. Let's all join hands together and start the long and hard journey of rebuilding our nation. I assure you that with a lot of sincere engagement, our general will and wishes would be achieved.
What this has taught us is that we are now on the way to renewed hope.
Elections have come and gone, and winners and losers have emerged. What we must focus on now is good governance, I know some people might not be satisfied with the results. They are very well welcome to pursue legally all options available to them to a logical conclusion. But while doing this, it's important to note that our country must move forward. And peace must reign supreme. Let's all join hands together to take our dear country to an enviable position in the world.
Send Us News, Gist, more... to citypeopleng@gmail.com | Twitter: @CitypeopleMagz