Akogun Lanre Alfred is a man of many parts. He is a seasoned journalist, Editor, Publisher and successful businessman who runs the Old English Bakery in Lagos. Recently, he celebrated his birthday in an unusual way. He reached out to about 3,000 less privileged people in Lagos. He spoke to City People Publisher, SEYE KEHINDE about how he juggles his many roles.
Below are excerpts…
Congratulations on your recent birthday. How did you celebrate it?
To God be the glory for the gift of life and for blessing me with friends and family members who always go out of their ways to honour me. To them, June 6 is not any other day but a day that calls for collective celebration of what I represent, my core values as a person. So they always come up with different ideas to make the day exceptional. Beyond making merry and other novel activities, one other initiative that has remained central to my birthday celebrations is reaching out to the needy.
In all honesty, COVID-19 did not allow for extravagant celebration due to social distancing and other preventive measures we needed to adhere to. The irony of social distancing is that no time is more auspicious than now to reach out to people. So, we reached out to about 3,000 less privileged people in Lagos. We distributed food items and gift as palliatives to ameliorate their plights. People are yearning for shoulders to lean on; so I used my birthday as an occasion to bring smile to people's faces.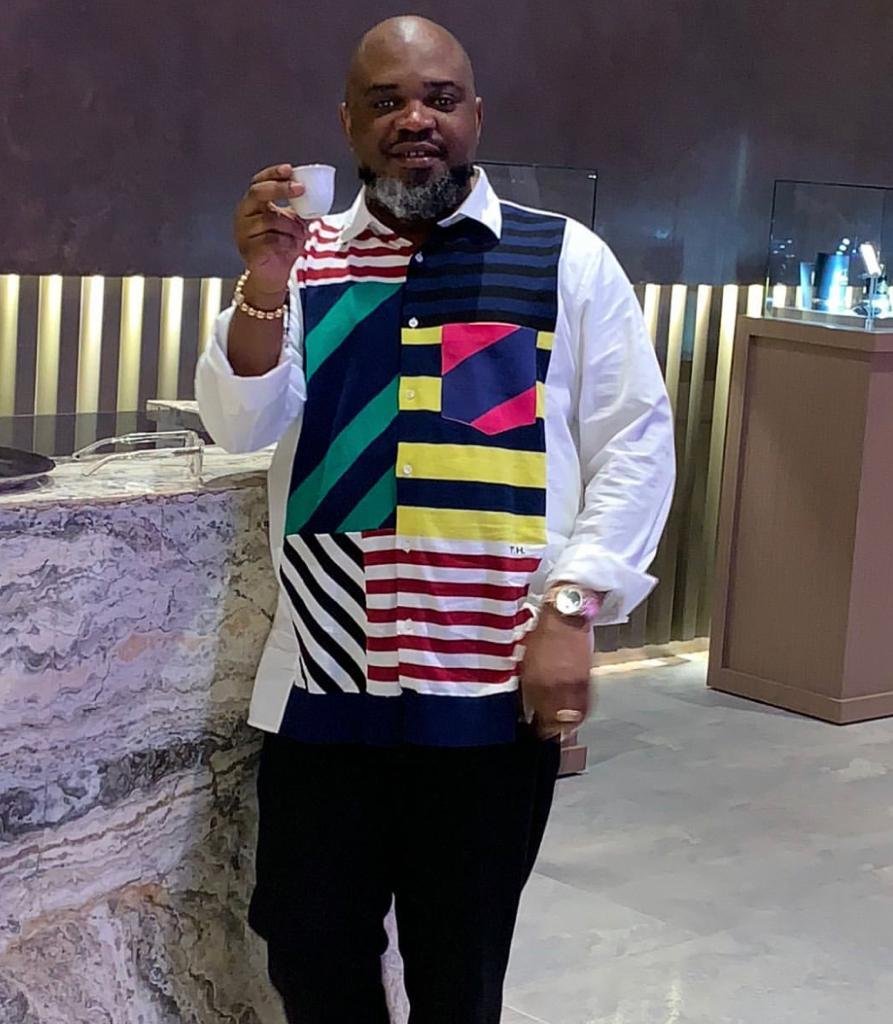 Tell us a bit about how you have been able to balance out your love for Journalism and Business
To be honest with you, it is not an easy task to combine journalism with business. You will agree with me that journalism cannot even stand on its own without taking care of its business side. That is why publishers go all out to get the best hands to handle the business side of the trade and the creative for the editorial part. Now imagine what it feels to combine the art of journalism with its business part on one side, and having an entirely different business on the other.
To answer your question in simple terms, when you have passion for what you do, things seem effortless. It is this passion that drives me to make smart planning one of my priorities. I then go on to develop a committed team whose members key into my vision and most importantly, pray for the grace of God to bear on what I do. All these are what contribute immensely to this balancing thing. I also love to take a break from things they become so feverish. I detach myself and watch dispassionately from a safe distance until I can see things with purposeful clarity.
Tell us about your Old English Bakery. How old is it? What do you do there? Is it a supermarket and a Bakery?
OldEnglish is a brand with focus on taking people's dietary needs to them without hassles. We are into retail businesses, and that include bakery and grocery store. OldEnglish came to fruition about five years ago with a grocery store and bakery sited in Omole Phase 1 Estate.
It was an instant acceptance by the people. I chose to be in the bakery business to upset the applecart of dining culture by providing high-quality, soul-satisfying alternatives to bread consumption in Nigeria. At OldEnglish Bakery, we hope to conquer appetites and transform our cityscape through intentional investment in the right resources to achieve our dream.
Our entry ushered in a bread revolution when we started using natural yeast and flour to make its mouth-watering loaves. At the modern-looking but warm baking facility in Omole, OldEnglish bakes five types of bread, making everything fresh daily. OldEnglish bakes bread on-site every day – a practice that ensures that the loaves the customers purchase are fresh and most times, still hot from the oven.
Within weeks of its operations and sales, words travelled far and wide that new bakers were in town. Our unique selling proposition is the taste and uncommon texture. This attracted patronage from across Lagos, even from places as far as the neighbouring state of Ogun.
OldEnglish Bread has since made a quick pact with its customers whose number keeps burgeoning by the day. The brand has been indelibly registered in the hearts of many as they throng all OldEnglish outlets to buy the bread. Customers unanimously agree that OldEnglish Bread has a really good taste.
Tell us about your successful Media career. How did it start? What year?
I actually started with the Breeze Magazine in year 2001 before I joined City People Magazine in 2003. Interestingly, my interest in society journalism otherwise known as celebrity journalism was cultivated early in my childhood. As a youngster, my integration into larger society hardly occurred by reading.
I learned a lot by watching and listening. It was fascinating to listen to the words that flowed through people's minds and leapt from their mouths. It was even more interesting to watch people give life to their utterances by their actions and inactions which were oftentimes precipitated by the purpose and intensity of their words.
Much of the watching and listening I engaged in happened at home and outside my home; it was a very rich experience to me as a kid. While my peers obsessed about the next best prank or menacing hoax, I fixated on the adult world.
It was a rich experience that exposed me to different worlds, a colourful mix of intrigues and episodes that manifested as if it were a theatre – new characters walked in and out, conflicts arose, conversations got interpreted and misinterpreted giving rise to a range of actions that thought me to see the world through any prism but a tunnel vision. The experience was enriching and not very far removed from the theatrics of the most captivating literary masterpiece or classic movie. So you see, my background was vocal.
My evolution through those impressionable years had great bearing on the adult I became. As a young adult, I fell in love with society journalism at my encounter with Gay Talese, the Italian-American journalist notable for his impressive contribution to the 1960s new journalism.
The piece that endeared me to Talese and celebrity journalism was the one he did in the winter of 1965. Gay Talese had arrived in Los Angeles, USA, with an assignment from Esquire Magazine to profile the late music genius, Frank Sinatra. Sinatra was clocking 50, feeling sick and unwilling to be interviewed. So Talese remained in LA, hoping Sinatra would recover and go back over his initial refusal to grant Talese an interview.
Talese reportedly started ferreting information from Sinatra's associates, staff, groupies and family members even as he closely observed the late music genius. Eventually, his persistence paid off and he got his exclusive entitled, "Frank Sinatra Has a Cold."
The feature article was published in 1966 and went on to became one of the most celebrated magazine stories ever published, a revolutionary example of what came to be called new journalism. I remember the way Esquire introduced the story: "A work of rigorously faithful fact enlivened with the kind of vivid storytelling that had previously been reserved for fiction.
The piece conjures a deeply rich portrait of one of the era's most guarded figures and tells a larger story about entertainment, celebrity, and America itself. We're very pleased to republish it here." Reading Talese and the encomium that his effort garnered, I wanted to write like him. I wanted to write better than he did. I developed inexorable thirst to tell not one or two great stories similar to Talese; it was and it still is, my intention to out-write him and outclass him.
You like to write. How have you kept that interest aglow?
One thing about writing is that it can be very addictive. It is even more addictive when you have lived through some experiences worthy of being written about. The genre of journalism (i.e. celebrity journalism) I ventured into makes writing absorbing and exciting. When you have a way with celebrities, your writing pouch doesn't run dry. Celebrity journalism is a genre with inexhaustible writing potentials; in fact, we are only scratching the surface in Nigeria. The need to get people informed and leave an indelible mark in the profession has kept my interest aglow. There are interesting stories waiting to be told and written about people; there are events, milestones and landmarks that people need to know about; all these keep my interest alive. I have written five published books to showcase the richness of celebrity journalism. They are: 'The Titans: Amazing Exploits of Nigeria's Greatest Achievers', 'Highlife: Amazing Lifestyles of Nigeria's Rich and Famous', 'Pacemaker – Triumphs of Igho Sanomi at 40', 'The Lion of Afia Nsit – Triumphs of Scott Tommey at 45' and 'Julius Rone: The Jewel of the Delta'.
Where is Akogun Lanre Alfred from?
I am from Ondo State.
Tell us about your family
By the grace of God, I and my adorable wife are blessed with three kids. People who are close to me speak about how my discipline and integrity form the basis of their interaction with me.
I wish they knew that I had no choice but to be disciplined and make my word my bond because I grew up under a disciplinarian, upright father who was a military man (may he continue to rest in peace) and a morally inclined mother who minces no word in inculcating the Omoluabi ethos in us through her teachings. These ethos go with me everywhere I go and I'm building my own nuclear family based on these virtues.
Send Us News, Gist, more... to citypeopleng@gmail.com | Twitter: @CitypeopleMagz