Jaiz Bank Plc is enjoying huge patronage from Nigerians right now. The Bank is quickly becoming the go-to bank for Nigerians who appreciate its display of capacity and character. The recent nationwide cash imbroglio slammed on Nigerians by the CBN's currency swap policy has made the bank more popular for its reliability. Jaiz Bank is seamlessly dispensing new naira notes to customers and non-customers alike, while its peers play a discriminating game on their respective automated teller machines (ATMs). People are travelling from long distances just to make cash withdrawals at the branches of the bank, as they are rest assured, that the bank's ATM would dispense currenty notes to them. Those who live or have offices close to the bank could testify to this. Jaiz Bank is not on the list of banks that stock money and refuse to make the same available to the public.
Jaiz Bank Plc, is a bank operating under Islamic banking principles and is a non-interest bank. It is the first non-interest bank established in Nigeria and is headquartered in Abuja, the capital city of the country. The bank has a unique strategic business focus, allowing it to service the majority of Nigerians who wish to do away with Usury in their borrowing activities.
Investigation revealed a huge its surge in customer deposits and loan approvals since it went public owing to the bank's attractive and competitive rates, as well as its innovative and user-friendly platform. This means grea patronage of the bank in future.
The bank is known for providing quality and convenient banking services to its customers spread across the country. It offers retail banking services to allow customers to do away with Usury in borrowing. Its corporate and commercial banking services are superbly done to meet the needs of businesses.
Jaiz Bank ensures cash availability for customers and non-customers alike, with no discrimination on its Automated Teller Machines (ATMs). It also offers online banking services, making it easy for customers to manage their accounts from anywhere.
Jaiz Bank stands out among others providing 24/7 customer service. Its online banking is very secure and highly effective across its branches in Nigeria. No wonder Nigerians keep rushing to Jaiz bank as they now embrass its modes of operation.
Jaiz Bank offers non-interest banking services for retail, commercial and corporate players. Its full-service product offering includes transactional accounts, savings, working capital, real estate, personal, medical, education and project finance. The Bank also provides online banking, leasing, banking cards, bonds and guarantees.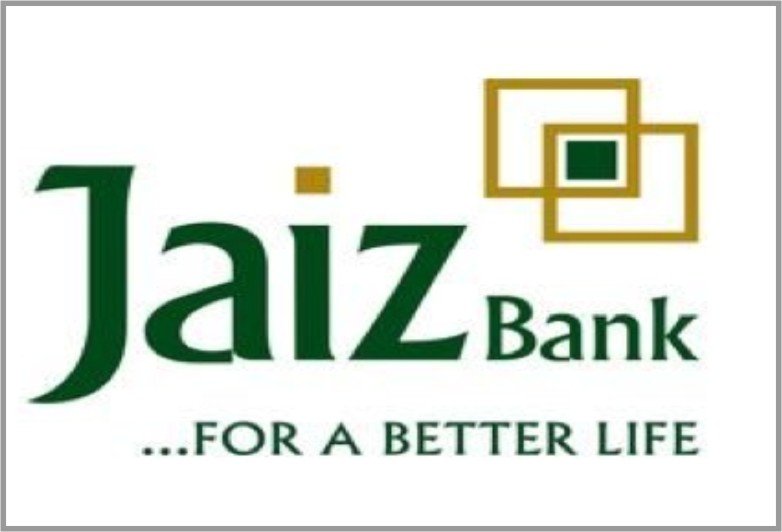 HOW JAIZ BANK OPERATES
(1) Jaiz Bank is predicated on the principle of partnership which includes risk-sharing. Conventional banks give loans at a fixed rate without any risk on their part, while under Jaiz banking system, the bank shares the profits & losses from investment.
(2) Profit over interest: The bank receives deposits to invest them on behalf of depositors & shareholders and the profit is shared between depositors & shareholders. Account-holders are considered as investors while the bank acts as the fund manager.
(3) Non-interest proposition: Jaiz bank takes ownership of the asset and then either rents the asset or sells it on to the customer (on a cost-plus basis with deferred payment). For instance, for a customer who needs a car, the bank buys the customer's specific car, leases the car to the customer; the customer pays the bank a monthly amount, and the customer buys the car from the bank at the end of the lease period.
(4) With Jaiz banking model, profit charges or rent charges do not inconvenient you as when dealing conventional banking where the system runs on the principle of compound interest.
MORE ABOUT
JAIZ BANK
Jaiz Bank Plc, the pioneer Non-Interest Bank in Nigeria, has been providing ethical services to individuals, corporate and government entities since 2012 with a mission of Making Life Better Through Ethical Financing. Jaiz Bank's core values are built on 7 principles of an acronym. RESPECT: Responsibility, Entrepreneurship, Simplicity, Partnership, Excellence, Customer Focus and Trust. These core values drive the Bank towards achieving its vision to be the clear leader in ethical Banking in Sub-Saharan Africa.
Since it made its debut in the banking industry 11 years ago, it has maintained its leadership position by deepening the alternative model of financing. Thus providing the foundation for its expansion, and providing the needed ethical funding for infrastructural development in the country. The Bank has done remarkably well. Hence, it won notable international and local accolades, amongst which are the Most Improved Islamic Banking awards in 2020 and 2021, respectively, from the Global Islamic Finance Awards (GIFA).
Also worthy of note is how Jaiz Bank broke the record of being the first Islamic Bank in the world to break even within the first three years in operations even when there were no Islamic banking and finance instruments to invest on in the country. Jaiz Bank is publicly quoted on the Nigerian Stock Exchange (NSE) with a balance sheet size of N233 billion (as at December 31st 2020) from N12 billion in 2012. Financing and Investment assets also grew from over N30 billion in 2012 to N166 Billion (as at December 31st 2020). Other critical parameters such as customer deposits, branch network and profitability have all been growing year–on–year basis since inception.
– Jamiu Abubakar
(08085185886)
Send Us News, Gist, more... to citypeopleng@gmail.com | Twitter: @CitypeopleMagz