•For Your Social Events MD, ADEFOLAJU SOETAN
Have you heard about the Three Points Ind. Value Pack? Have you been noticing a pack of household hygienic products in beautiful attractive packages distributed at social meetings and parties? Then you must"ve seen the Three Points Value Pack, it's the gift pack everyone is talking about right now. Many Lagos parties are now incomplete without these gift packs from Three Points Industries Ltd.
For those who do not know, let us tell you a bit about Three Points Ind.
Three Points Industries Ltd is a company renowned for it's production of top quality farm and household hygienic products that have grown to become household items in many Nigerian homes over the years. The company has been in business for several years and still counting and they are doing extremely well, recording resounding success with all of their products.
Presently under the visionary leadership of Mr. Adefolaju Soetan, the Managing Director of the company, Three Points Ind. has been able to survive the difficult economic climate and has entrenched itself firmly as one of the foremost household hygienic products company in the country. Their products have stood the test of time and have become favourites for many homes.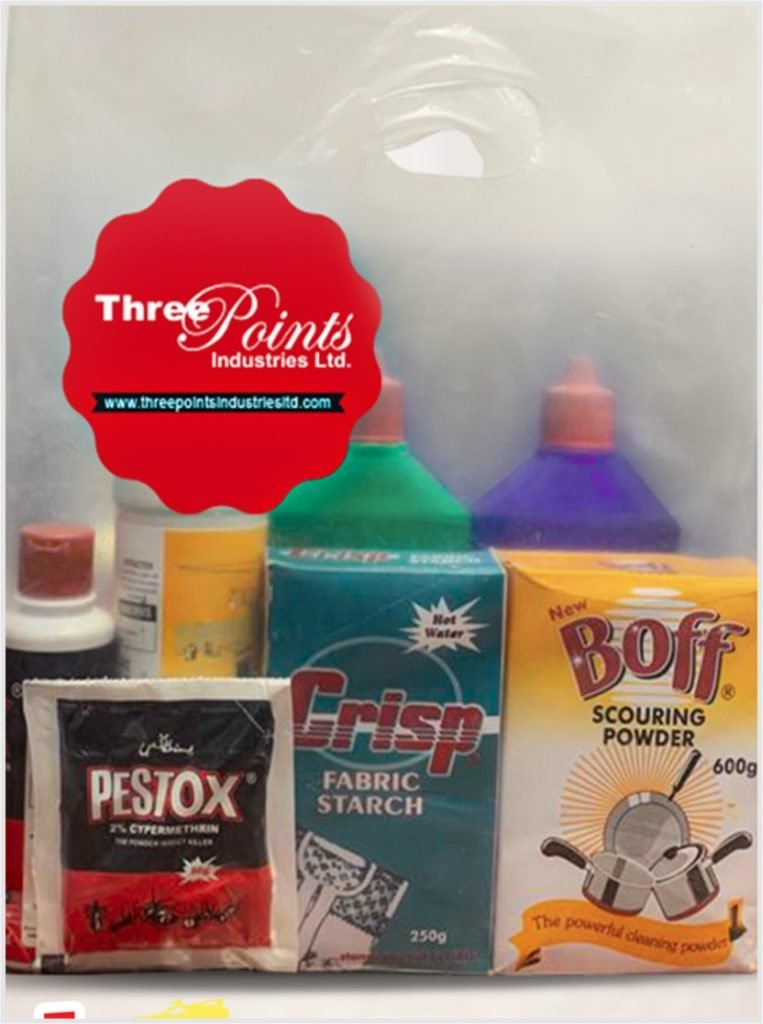 So, what makes the Three Points Value Pack unique, we asked the MD, Mr. Adefolaju Soetan?
"The value pack is quite unique. As the name implies, it contains useful quality household products, multipurpose cleaning product for ceramic walls, floors and tiles.The Value Pack also contains Toilet bowl cleaner and Freshener. Inside the same pack we have crawling insects powder to prevent the embarrassments of cockroaches, bedbug, lice etc."
He continued: "To enhance your look in cotton fabric attire, hot water starch is available.
All these qualities make Three Points Value pack valuable."
We also asked the quiet but brilliant soft spoken MD to tell us about the various social purposes of the packs. "They are perfect gift items you can disttibute at club meetings, parties and other social meetings. Attendees and guests will be happy going home with a pack of the Three Points Value Pack. Attendance will swell next time if guests know therell be Three Points Value Pack to give to them as gift items."
The MD added: "if you share the bag at old students meet, the memory of the occasion lingers.
The Three Points Value Pack equally fits the disciplined profiles of professionals, when they assemble to brainstorm. The essence of the bags content is irresistible," the MD, Mr. Soetan concluded.
Send Us News, Gist, more... to citypeopleng@gmail.com | Twitter: @CitypeopleMagz