•That Is The Big Rumour In Town
Over the last few weeks, the followers of Senator Rabiu Kwankwaso, the NNPP presidential candidate have repeatedly denied the possibility of Kwankwaso and Asiwaju Bola Tinubu, the APC presidential candidate working together.
For weeks now, the rumour has been rife that the 2 presidential candidates will most likely work together. According to the rumour, as the race gets hotter and closer to the D-Day, the 2 candidates will get their followers to collaborate in some states where they are strong. According to the logic, Kwankwaso is very strong in Kano and the North and working with Tinubu will boost its strength, just as it will boost the strength and capacity of Tinubu to win the elections. Don't forget that to win the presidential elections, a candidate needs a wide spread, across 25 States and the collaboration of the 2 parties-the APC and NNPP, will lead to a strong showing at the polls.
But many NNPP chieftains have been denying that possibility. When City People asked Bishop Isaac Idahosa, NNPP's presidential running mate, he wondered who was spreading such an unsubstantiated claim. But much as the possibility is being wished away, City People has been getting more fillers that this is likely to happen.
And as you read this, there is a strong indication that both Kwankwaso & Tinubu will come together in a few months time.
This is also because Tinubu & Kwankwaso have been very close since both were serving governors between 1999-2003. They hold each other in high esteem and both treat each other like true friends. Both are grassroot mobilisers. Both are political strategists. Both spend big on empowerment of the talakawas. And both made a great showing when they were Governors of their states. Senator Rabiu Musa Kwankwaso, the presidential candidate of the New Nigeria Peoples Party (NNPP) is so sure he will win the 2023 Presidential elections. Tinubu also believes he is the candidate to beat and that he is going to emerge the winner. Within political circles, Kwankwaso is considered to be a strong candidate. So also Tinubu. Both have a huge followership across the country.
Kwankwaso controls the popular Kwankwasiyya Movement, and members are always in red caps. The fact that he is a seasoned politician who understands the game will help. He has been in the corridors of power since 1999.
Tinubu also has a similar story. His trademark logo is everywhere.
Kwankwaso was the Governor of Kano state from 1999 to 2003 and 2011 to 2015. After he lost his re-election in 2003, he was appointed the first Minister of Defence of the Fourth Republic with no prior military background from 2003 to 2007, under the administration of former president Olusegun Obasanjo. He was later elected to the Senate in 2015, serving one term under the platform of the All Progressives Congress (APC), representing Kano Central Senatorial District.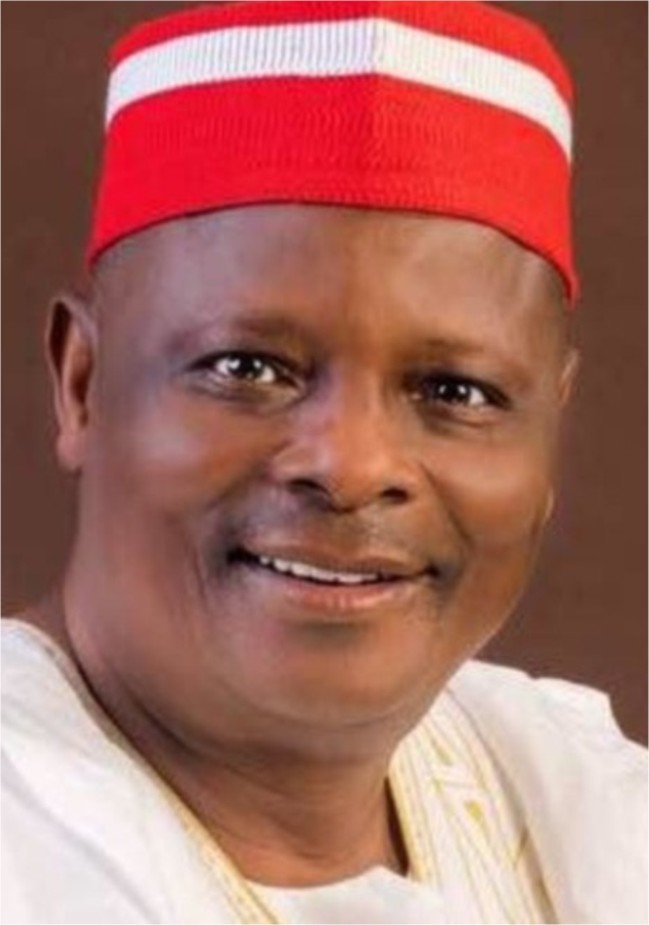 He is currently the national leader of the New Nigeria Peoples Party. Kwankwaso enjoys widespread support in Kano and North-Western Nigeria; he has been viewed as a charismatic populist. In 2011, he was re-elected governor of the state and went on to join the All Progressives Congress (APC) in 2014. In 2015, Kwankwaso unsuccessfully contested the presidential primaries nomination under the opposition All Progressive Congress, but lost to Muhammad Buhari. In 2018, he returned to Peoples Democratic Party (PDP) and contested the presidential primaries, losing out to Atiku Abubakar. Rabiu Musa Kwankwaso, has been confirmed as the presidential candidate of the New Nigeria Peoples Party (NNPP) for the 2023 general elections.
Rabiu Musa Kwankwaso was born on 21st October, 1956 in Kwankwaso, a village located at Madobi, to a Sunni Muslim Fulani family. His father was the village head of Kwankwaso with the title of Sarkin Fulani, Dagacin Kwankwaso; he was promoted to the District Head of Madobi with the title of Majidadin Kano, Hakimin Madobi by the Kano Emirate Council of Emir Ado Bayero CFR, LLD, JP.
He attended Kwankwaso Primary School, Gwarzo Boarding Senior Primary School, Wudil Craft School and Kano Technical College before proceeding to Kaduna Polytechnic where he did both his National Diploma, and Higher National Diploma. Kwankwaso was an active student leader during his school days and was an elected official of the Kano State Students Association. He also attended postgraduate studies in the United Kingdom from 1982 to 1983 at the Middlesex Polytechnic; and Loughborough University of Technology where he received a Master's degree in Water Engineering in 1985.He also bagged his PhD in Water Engineering at Sharda University, India, in 2022.
Kwankwaso joined the Kano State Water Resources and Engineering Construction Agency of the Government of Kano State in 1975. He served there for seventeen years in various capacities and rose through the ranks to become the Principal Water Engineer.
In 1992, Kwankwaso made his entry into politics on the platform of the Social Democratic Party (SDP). He was a member of the People's Front faction of the SDP led by General Shehu Yar'adua and other popular politicians such as his former boss, Senator Magaji Abdullahi, Babagana Kingibe, Atiku Abubakar, Bola Tinubu, Tony Anenih, Chuba Okadigbo, Abdullahi Aliyu Sumaila, Abubakar Koko, and Lamidi Adedibu, amongst others.
In 1992, Kwankwaso was elected as a member of the House of Representatives, representing Madobi Federal Constituency. His subsequent election as deputy speaker in the House brought him to the limelight of national politics. During the 1995 Constitutional Conference, Kwankwaso was elected as one of the delegates from Kano, as a member of the People's Democratic Movement led by Yar'adua. He later joined the Democratic Party of Nigeria (DPN) in the political transition program of General Sani Abacha.
Kwankwaso joined the PDP in 1998 under the platform of People's Democratic Movement in Kano, led by Mallam Musa Gwadabe, Senator Hamisu Musa, and Alhaji Abdullahi Aliyu Sumaila. In 1999, he contested the PDP primaries alongside Abdullahi Umar Ganduje, Mukthari Zimit, Alhaji Kabiru Rabiu. The Santsi/P.S.P. were behind the candidature of Abdullahi Umar Ganduje but they lost to Kwankwaso in the primaries.
Kwankwaso was elected for his first term as the governor of Kano State from 29th May 1999 to 29th May 2003. His first tenure as the governor of Kano State was very eventful because of several other groups who were opposed to his high-handed governorship and his attempt at supporting Yoruba President, Olusegun Obasanjo. In 2003, he lost re-election to his rival, Mallam Ibrahim Shekarau.
Kwankwaso was re-elected for a second term in office as governor of Kano State from 29th May 2011 to 29th May 2015. During this time, he set out to rejig the political structure of Kwankwassiya: building roads, hospitals schools and sending residents to study abroad. In August 2013, Kwankwaso was amongst seven serving governors who formed the G-7 faction within the Peoples Democratic Party. In November 2013, Kwankwaso, alongside five members of the G-7, defected to the new opposition party, the All Progressives Congress (APC).
In June 2014, Kwankwaso was at loggerheads with long-time Emir of Kano, Ado Bayero over his appointment of Waziri (Vizier) of the Kano Emirate Council. On 6th June 2014, Ado Bayero died and a succession crisis loomed amongst the royals. On 8th June 2014, Sanusi Lamido Sanusi suspended Central Bank Governor and Dan Majen Kano (son of Emir-Maje) emerged as the new Emir of Kano. His accession led to widespread protests from supporters of Sanusi Ado Bayero, son of the late Emir and Chiroman Kano (Crown Prince), and allegations that Kwankwaso supported Sanusi because of the 2015 presidential election.
In October 2014, Kwankwaso used his large political following in Kano to contest the APC presidential primaries. The presidential primaries held in Lagos were: Muhammadu Buhari with 3,430 votes, Kwankwaso with 974 votes, Atiku Abubakar with 954 votes, Rochas Okorocha with 400 votes and Sam Nda-Isiah with 10 votes. Coming in second, Kwankwaso endorsed the winner, Muhammadu Buhari.
All the political players City People asked about the possibility of Kwankwaso and Tinubu working together say "it can't be ruled out." "You can't rule out any possibility in Politics, "said an APC chieftain. "The fact that Asiwaju & Kwankwaso are close friends makes this a possibility."
Send Us News, Gist, more... to citypeopleng@gmail.com | Twitter: @CitypeopleMagz