One of Nigeria's top fashion institutes, TopEveKreation has launched its second edition of talent contest, Project Alimosho. The project which was initiated in 2017, and has produced various skilled and successful entrepreneurs in the fashion industry is set to converge many young aspiring music talents in the next competition which is scheduled to hold sometime in August 2018.
Speaking with the progenitor of the idea, the convener of Project Alimosho, Tope Ogunleye, stated the idea behind the life changing project, pointing of salient conditions and limitations experience by fashion designers coming from the extreme mainland part of Lagos, and how they are mostly being denied of due recognition and patronage.
He said;
"What actually necessitated this idea was our past experience at various fashion shows and runway exhibitions. We noticed that each time a designer from the highbrow areas introduce their designs and style, the ovation is usually loud, but when any fashion designer from the mainland, let's say Alimosho comes on stage with fantastic fashion designs and styles, the ovation is most times low.
This is not because our designs are not fantastic, in fact, so people at events approach us to get call cards and contacts for patronage. But the problem is the ability to relate to the idea that a sound fashion designer can come from Alimosho.
Alimosho is the largest local government in Lagos with the population of about 2.5 million people. There is no doubt that Alimosho will be a breeding ground for talents of all sorts. So, our aim is to project Alimosho to the world as the home of design and trendy fashion styles.
When asked why the platform chose to celebrate talents from the music field and not fashion design, Tope stated that the experience he had while bringing up his fashion business inspired his decision to, not only encourage young fashion designers but also other talents in Alimosho.
"When we started TopEveKreation, the business was tough and we couldn't get a fashion house. Sometime down the line, God connected us to a philanthropist who, after seeing what we can do, volunteered to bankroll our project and with her immeasurable kindness, we are able to build our fashion house where we have trained many fashion gurus of today. This is our tenth year in the business.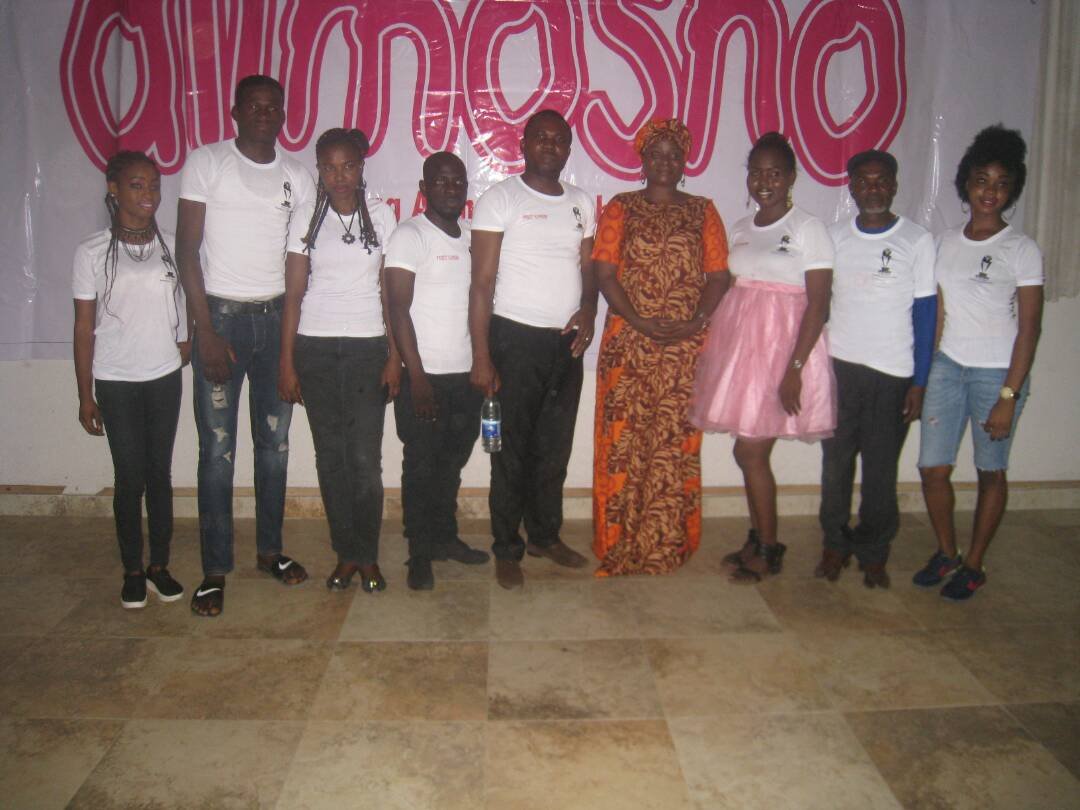 Speaking more on project Alimosho, the project manager, Eve Ogunleye added,
Project Alimosho Music Fashion and Award Show is a trade event for fashion, skills/talent exhibition and award show. It is an ideal platform for the exhibitors to present their latest skills, talent, products, innovations, and solutions to the professionals, including the producers, brand managers, contractors, wholesalers, dealers and so on.
The project is expected to provide a professional platform with numerous brands to interact and conclude business with their trade & consumer visitors. The participants and visitors of this great event will have a unique opportunity to meet and interact with companies with the estimated number of spectators running into thousands.
In order to ensure the emergence of the best artiste in the music contest, the Project Alimosho has also picked one of Nigeria's best female singer Essence, who has ample of evergreen to her credit including the household sitcom soundtrack, Super Story.
Essence shall be involved in the selection process of music talents and will take them through the process of training and mentoring, even after the winner has emerged.
Topevekreation fashion institute is one of the best institutes around. Their creativity is second to none and this makes them unique and different from other around.
Send Us News, Gist, more... to citypeopleng@gmail.com | Twitter: @CitypeopleMagz