The Nigerian Netflix craze is not slowing down any time soon. The streaming giant keeps acquiring lots of successful films made in Nigeria after star actress, Genevieve Nnaji's Lion Heart, was shown on their platform.
Netflix has changed the way we watch movies and television shows. It's a one-stop-shop for our entertainment needs with thousands of titles to choose from. It has over 150 million subscribers and remains one of the fastest-growing entertainment companies in the world. And with this platform, Nigerian movies and stars will be more appreciated and recognised globally.
In the last few years of showing Nigerian movies, Netflix has continued to appreciate some exceptional filmmakers in the industry. These brilliant movie producers have continued to produce hit movies that are often streamed on the platform.
City People Head of Movie Desk, BIODUN ALAO brings you, 20 exceptional movie producers, on the Netflix hotlist.
Kemi Adetiba is one of Nollywood's top filmmakers. Her first film was the highest-grossing in Nigerian history. She is a filmmaker, media entrepreneur, and music video director. She is the director behind the most revered Nigerian movie "The Wedding Party". The multi-talented lady has been able to build a niche for herself in the industry. After The Wedding Party, she did another classic "King of Boys", now she has returned with a big bang "The Return Of The King". She has remained a force to reckon with in the industry with her top-notch and classic movies.
Kunle Afolayan is an actor, producer and director who is known for producing blockbuster movies in the industry. He currently has the highest number of Nigerian movies streaming on Netflix platforms such as October 1, Citation, The Figurine, The CEO, Swallow, Phone Swap and others.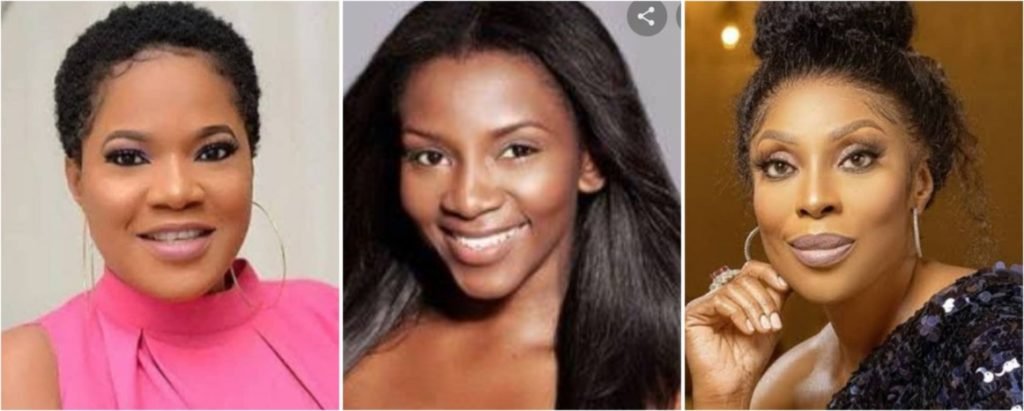 Mo Abudu, the media mogul doesn't just have her movies such as The Wedding Party, Chief Daddy amongst others on Netflix platform, the streaming giant recently announced a new partnership with the owner of Ebony Life TV, Mo Abudu to bring two of Nigeria's literary classics from book to screen.
The deal will see both partners bringing a series adaptation of Lola Shoneyin's "The Secret Lives Of Baba Segi's Wives and a film adaptation of Prof. Wole Soyinka's "Death And The King's Horseman" to screen.
Mo Abudu's Ebony Life Productions is credited with having the three highest-grossing Nigerian movies at the box office.
Funke Akindele-Bello is no doubt one of the best filmmakers in the industry. This queen of the box office, as she is fondly called, is known for producing hit movies. Her latest movie "Omo Ghetto The Saga" is currently streaming on the platform, after smashing a 4-year Nollywood record in January.
Funke's directional debut "Chief Daddy" was also acquired by Netflix. She is indeed a multi-talented and award-winning filmmaker in the entertainment industry.
Biodun Stephen is a film director, writer and producer who specialises in romantic drama and comedy films. She is one of the filmmakers who keep producing hit movies back to back such as Looking for Baami, Tiwa's Baggage, Breaded Life, Picture Perfect, amongst others.
Toyin Abraham is one of the leading filmmakers in the movie industry. She is a successful actress, producer and director. As a producer, her movies like Fate of Alakada, while as an actress, a good number of her movies such as Elevator Baby, The Millions, Seven And A Half Dates, Day Of Destiny, Nimbe amongst others have been streamed on Netflix.
The highly talented actress is not just hot on the Netflix list as a producer but as an actress too.
Genevieve Nnaji, the multiple award-winning actress made her directorial debut and played the lead in Netflix's First Nigerian Original Film.
The beautiful actress paved the way for other filmmakers to shine on Netflix with her multiple award-winning movies "Lion Heart" and besides this movie, she has equally starred in lots of movies streamed on the platform such as Ije, Doctor Bello, The Mirror Boy, Tango With Me, amongst others.
One can't talk about Netflix in Nigeria without mentioning the name of the screen icon, Genevieve Nnaji.
What about Inkblot Productions? It is a film production company founded in 2010 by Naz Onuzo, Zulumoke Oyibo, Damola Ademola and Omotayo Adeola. This production outfit has one of the highest movies streamed on Netflix. They have produced movies such as Qam's Money, New Money, Who's The Boss, The Set-Up, Up North, Love Is War. They are also in partnership with Netflix to produce drama and series.
Jade Osiberu is a producer and writer known for movies Isoken, Gidi Up, Sugar Rush. The movie Isoken is written, directed and produced by Jade Osiberu. Jade is one of the finest filmmakers in the industry. Her movies Isoken and Sugar Rush are among the exceptional movies streamed on the platform.
Omoni Oboli is one of the award-winning actresses, producers and directors making magic for Netflix. As an actress- cum producer, her movies such as Love Is War, Oloture, Wives On Strike, Being Mrs. Elliot, Anchor Baby, amongst others all made it to the Netflix platform.
She started her movie career with her debut "Bitter Encounter" in 1996, she took a break to concentrate on her degree and marriage and returned in 2006 and since then, she has remained at the top.
Bolanle Austen-Peters is a filmmaker and lawyer. She is the founder and managing director of Terra Kulture, the foremost Nigerian Art and Culture Centre located in Lagos. She is among the wave-making filmmakers in the industry and her movies "The Bling Lagosian", "93 Days" are among the Nigerian, movies on Netflix.
Ayo Makun, popularly known as "AY" is one of the highly respected comedians and filmmakers in the entertainment industry. He has no doubt remained a force to reckon with in the industry. Acting and producing award-winning movies is his forte. He has produced and featured in a good number of movies on Netflix and remains one of the producers on the Netflix hot list. His movies such as 10 Days In Suncity, Merry Men, A Trip To Jamaica, amongst so many others are on the platform.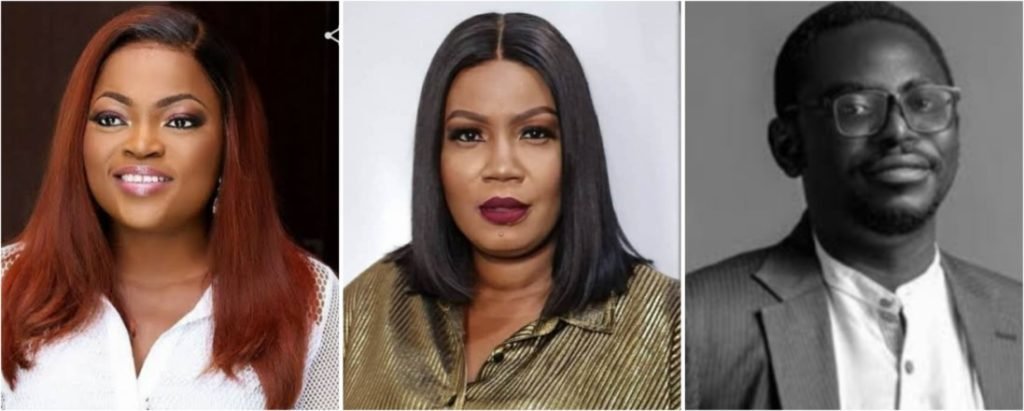 Niyi Akinmolayan is an award-winning film director and producer. He has worked in a lot of outstanding movies in the industry. His list is endless as a movie director with lots of awards to show for it. He has also produced movies that have not only bagged different awards but also made it to the Netflix platform such as Prophetess, The Set-Up, The Arbitration.
Moses Inwang is a successful and young film director, producer, editor and screenwriter. Best known for classic films in the industry, this extremely hardworking filmmaker has the following movies on the platform Unroyal, Lockdown, Cold Feet, Crazy People, American Driver, amongst others.
Mimi Bartel is the head of the production, Filmone Entertainment, which is the largest production and distribution company in West Africa. They have produced hit movies for the streaming giant. The highly talked about movie "Dwindle" was produced by Mimi Bartels for Filmone Productions and most of these hit movies are streamed on Netflix.
READ ALSO: LANDMARK INTRODUCES SMART & LUXURY APARTMENTS IN LAGOS
Send Us News, Gist, more... to citypeopleng@gmail.com | Twitter: @CitypeopleMagz