•Why She Organises Reality Shows For Kids
Chief Mrs Omobolanle Olatise is a big businesswoman with business interests across the world. She is based in the U.K, but travels round the world for business. She also frequents Nigeria to oversee her numerous businesses.
A few days back, the 2nd edition of Future Gems Online Reality Show For Kids was held in Lagos. And it was a successful event where 3 kids emerged as winners to win the Star Prize of $2,500 dollars, 1st Runner Up of $1,500 dollars and 2nd Runner Up of $1,000. The Registration for the competition began in June with about 100 contestants and the competition kicked off in August and ended last week.
The organiser of the event is Chief Mrs. Omobolanle Olatise, the CEO of Alexes Promotions (UK), who revealed recently why she organises the event. Many don't know it is because of her love for kids. "The Future Gems Reality Show is for children between the ages of 10 and 12 years. We started on the 7th of August, 2022 and it ran for 5 Sundays. The children were tested with Quiz, about current affairs, about Maths, English, Science, Computer and IT related issues and the 3 winners went home with $2,500 dollars (Star Prize), the 2nd Winner went home with $1,500 dollars and the 3rd Winner went home with $1,000 dollars."
"This is the 2nd edition. We did one last year. And we are hoping to do it every year, just to build children's confidence and to help them achieve their goals and potentials in life," she explained to City People. Were the kids housed in one place for 5 weeks? What is the process like, we asked her. "No their parents bring them to the studio where we host them. So, their parents bring them there. Initially, we do it Online. Then the semi-final and the final would be in the studio, whereby their parents will bring them in. The final is the big one, that all parents will come and we would have a lot of celebrities in the house that will come and present the gifts to them. It is a very, very educative show. We want our parents to join them. We want our children to join them as well because it will help them. They can use the funds to further their education, to go to better schools. That is the main aim of setting it up. It went on for 5 Sundays. 3 winners came out of the competition-1st, 2nd and 3rd. We usually start an audition and we select the children that pass the audition. Those are the ones that will be in the competition and every week, we reduce them gradually to the 3."
Apart from the Future Gems Online Reality Show, she has a school in Nigeria that she set up last year also for children. How is the school doing? "Its called Happy Gems Schools. It is still going on and we thank God that it is still going on well. There are many children there at the moment. The head teachers and the staff there are doing really well. The children are doing really well. We have some children that graduated this year, as well, to Secondary School because it is just Nursery & Primary."
Why does she focus a lot on Education of Children? "My background is childcare. I am a Childcare Provider in the United Kingdom. I run schools. I have several schools that I run. I love everything about children. That is my passion. That is my main job. That is what I do for a living. Anything children you will always find me there. In the UK, we cater to students of various ages, like those we call The early years, very young children (Babies & Toddlers). We call them the early years. We have the After-School Children. Those are the ones that go to school. So, we have different schools for them. My schools in the United Kingdom, we have the ones for the Early years (only for the younger children), we have others like pre-school".
How did she get into Entertainment & Showbiz promotions? "It is because I love Entertainment. Music, you know is life. When I am down, or when I am tired I just play music. That gingers me up a lot. This year, I have done a lot of shows in London. I have done ZLATAN. Last year I did Teni Makanaki. I did QDot. I am hoping to bring K1 the Ultimate to the UK very soon. At the moment he is quite busy. But he is coming very soon to the United Kingdom, to be powered by Alexes Promotions."
Has the Entertainment business picked up since the lockdown was lifted last year? "Yes, gradually it is picking up to what it was before, because thanks to the United Kingdom government which really helped businesses a lot. That is part of the reason we are picking up slowly. Because every small business that is legally registered they helped them with Grants that we didn't have to pay back. They helped with Loans, that we had to pay back. So, you will decide if you want the Loan or you want a Grant, atleast to help us recover from the pandemic. Things are not like before, but we are getting there gradually."
How does she juggle all her many roles? She is also into farming. "I really don't know how I do it. I will say it is God. It is to the glory of God, because my husband has been very supportive and my children as well. I have got a lot of very lovely and beautiful people around me that help me out, both in Nigeria and the United Kingdom. I am used to that kind of life". What explains her diversification into so many areas like Education, Music Promotion, Farming, Real Estate and many other areas."
"I took it from my mum. My mum is a businesswoman. And she taught me how to do business. She taught me that you can use N1 naira to make N3 naira, N4 naira or N5 naira. I grew up with her doing business all over the world. So, since I was 18 I have been in the business. It is just Gods gift. Now, that a lot of people know me that I am very good with businesses, they bring a lot of proposals trusting that Bola is the one that can do it. And because I love challenges, and I know that in life when you fail, you have to just keep going, I take up those challenges. People fail in business because when they fail they just leave it. Life is all about Risks. To be a successful business person you must take risks. And you must face challenges I have done a lot of businesses that I ended up wasting a lot of money on it but I am not going to relent. I am not going to stop it because I wasted money. I will keep going. To God be the glory. God has faithful."
For a lot of young people who want to go into business and excel like you have done and who want to be successful like you, what are the pieces of advice she will give other women? "I always advice young people that it is better for them to be self-employed than to be employed. Like experts will say, for you to be successful in life you must have a minimum of 7 streams of income.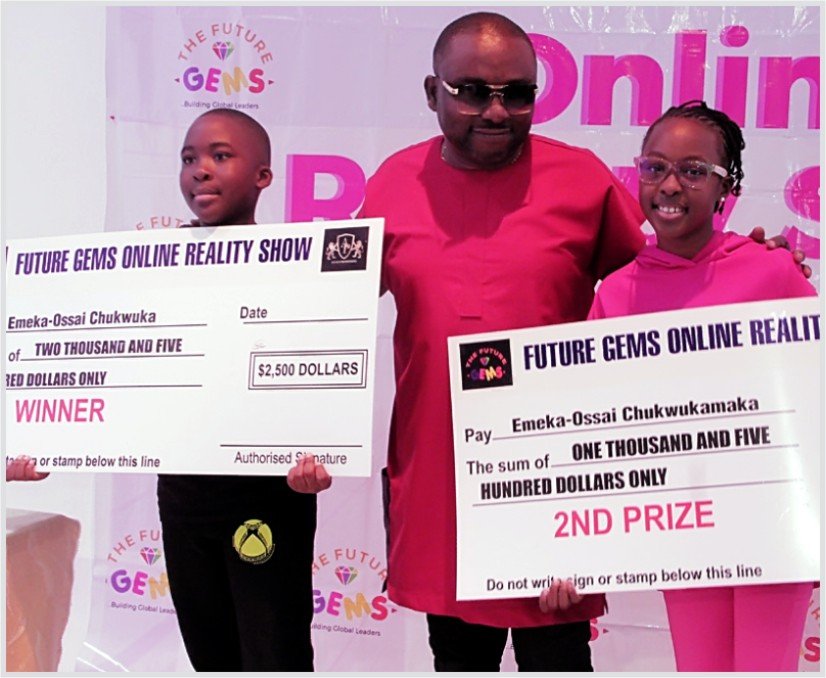 Send Us News, Gist, more... to citypeopleng@gmail.com | Twitter: @CitypeopleMagz